Nashville's Chloe Kimes to Play Stony Lake Brewing on Friday
Image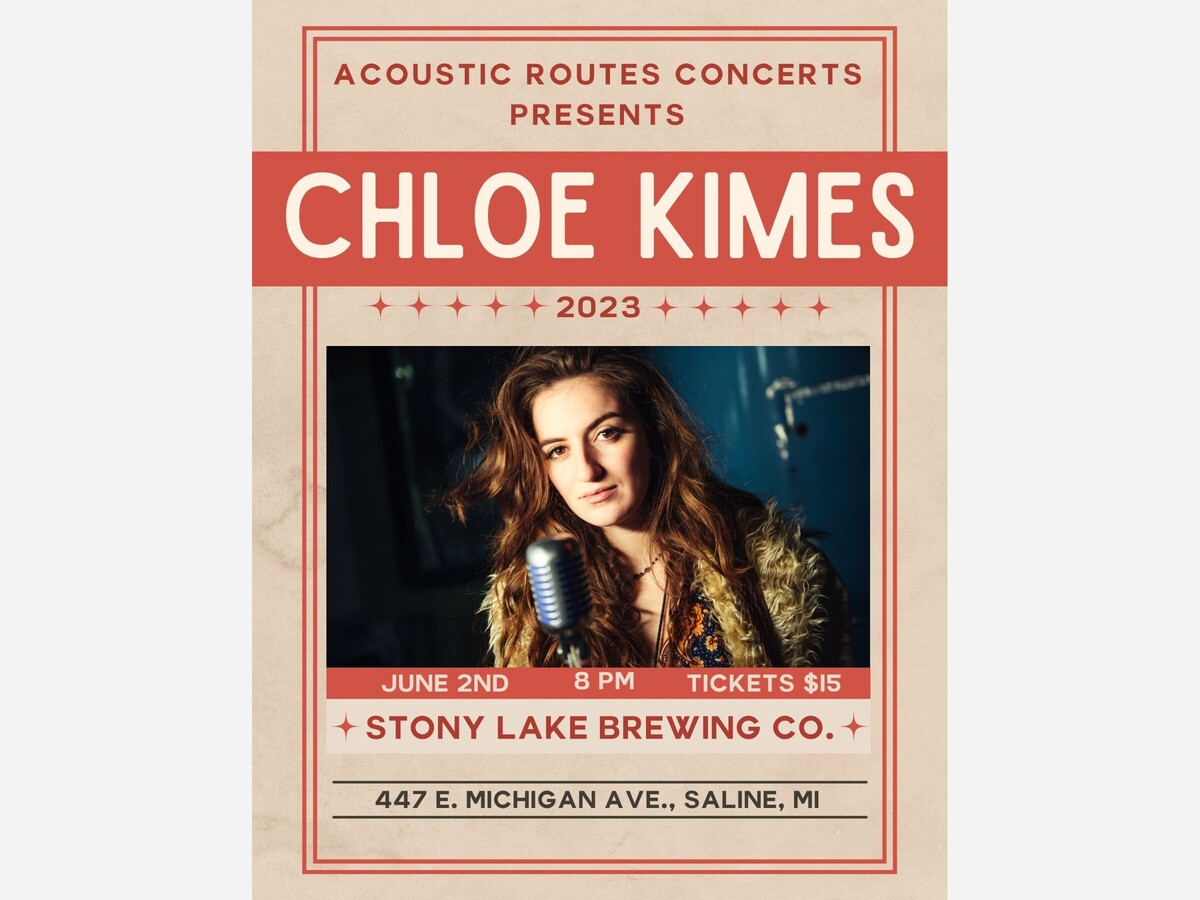 Acclaimed singer-songwriter Chloe Kimes and her band are opening for The Heavy Heavy at Ann Arbor's Sonic Lunch concert series on Thursday then following up with their first-ever Acoustic Routes Concert at Stony Lake Brewing in Saline the very next day!
Chloe is Ludington-born but she has honed her craft in Nashville where she has earned recognition from NPR's Emerging Artist Spotlight as one of "10 Nashville Artists on the Rise."
Take a listen and you'll hear an old-soul sensibility for storytelling in a spirited alt-country outfit. Here's "Thunder" and "I'll Be Going" to whet your appetite. 
 Show time is at 8 p.m. Advance tickets are available for $15  at stonylakebrewing.com.  Like all Acoustic Routes Concerts at Stony Lake Brewing, 100% of ticket proceeds go straight to the artists!  Stony Lake Brewing is  located at 447 E. Michigan Ave. in Saline.
More News from Saline