Wife and Mother Janice Robison was a Fixture in the Saline Farming Community
Image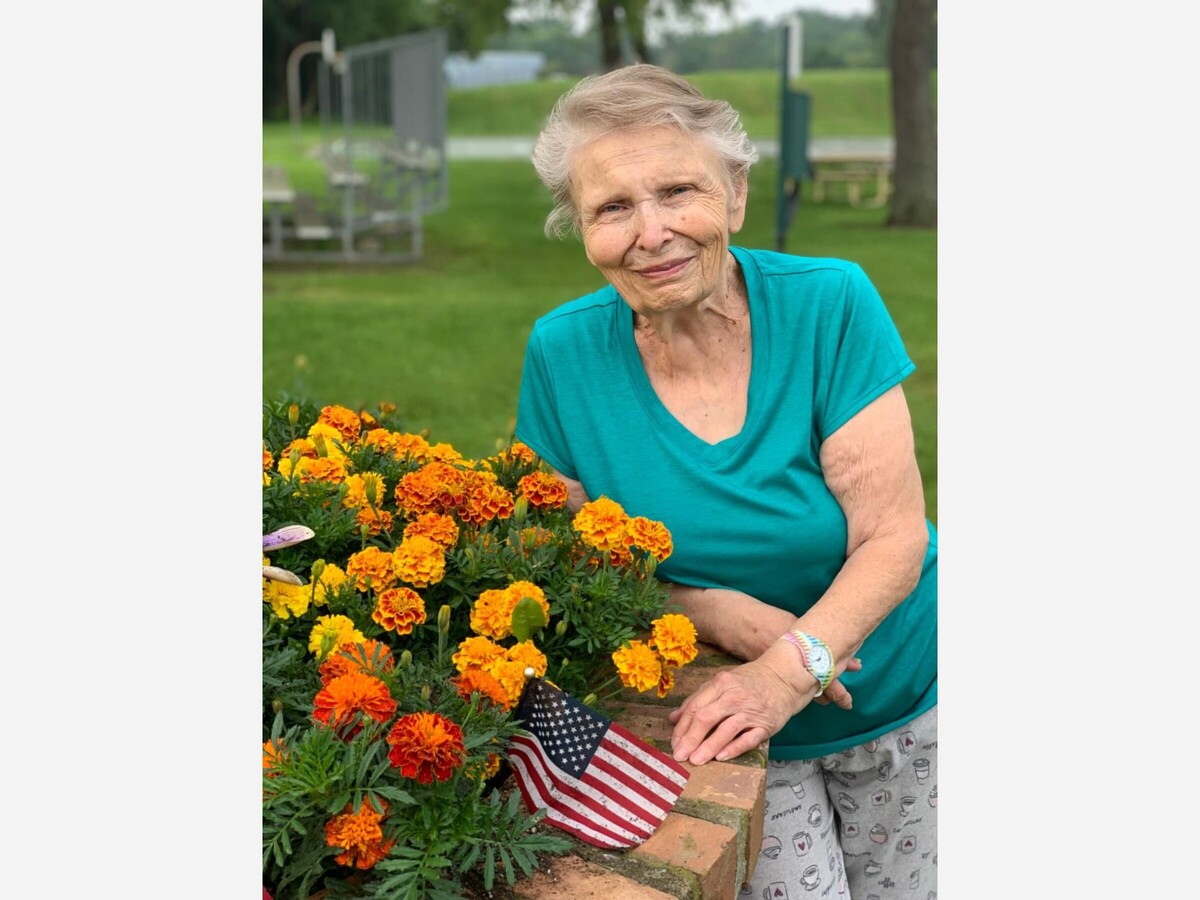 Janice Kaye Robison, from Ann Arbor and formally Saline, Michigan, died peacefully on August 13, 2023 at age 79. Janice defied the odds until the end, after being diagnosed with Lupus in her 30s and told she had only five years to live. She will always be remembered for her strength and as someone who never gave up, cared deeply about her family and friends, was a fun-spirited soul, and loved being a Michigander.
After graduating from Belleville High School in 1961 and Cleary College, thereafter, Janice began an administrative career and married Charles Robison, a Vietnam Vet from Saline. She embarked on an adventure with him in the Army that created some of her fondest memories and started a family. From the early 1970s and into the 1990s, Janice was a fixture in Saline's farming community. She lived on the Robison farm on Macon Road, where she enjoyed cool breezes on the screened in porch, raising a variety of pets—including Marigold the sheep— and picking fresh sweet corn and vegetables from her garden. She often had a blue ribbon sunflower and other winners, like her Santa Claus cookies and canned goods, at the Saline Fair. Janice was involved in local scouting, youth baseball, and 4-H in Saline with her children Daryl and Dayna, and was an involved, supportive, and beloved mother her whole life.
Janice was a hard worker, who often worked two jobs, while never complaining about the quality of life taken from her by her illness and the loss of her son. She was a career administrative professional and had many fond memories of her 21 years supporting graduate students and faculty at the University of Michigan's School of Nursing. She retired from UofM in August 2009.
In her retirement years, Janice loved taking road trips with her family throughout Michigan. Favorite trips were to the Lake Michigan shores. She loved sailing on the MS Badger from Ludington; collecting stones with her grandsons in Petoskey; going to Frankenmuth with her siblings for a chicken dinner; having an A&W coney dog anytime; and driving down Macon Road to visit her old haunts, enjoy the quietude, and reflect on the good and tough times. Janice enjoyed visiting the Washington, DC , area where she had more fun adventures with her daughter's family. At home, she enjoyed interacting with her squirrels, visits and spending time with family, and, of course, those trips to Meijer.
Janice was reunited in death with her beloved son Daryl Allen Robison, who succumbed to childhood cancer in 1981 and whom she deeply missed. She was pre-deceased by her parents Jeanette and William Krause (Belleville, MI), brother William Krause (Washington state), and Charles (Tecumseh, MI), who was probably glad to see her again.
Janice is survived by her daughter Dayna Robison, son-in-law David Meyer, and grandsons William (18) and Benjamin Meyer (17) of Springfield, Virginia; her younger sister Mary Ann Krause and brothers David and Kenneth Krause; and many nieces and nephews, whom she loved and enjoyed watching grow up.
Janice's family wishes to thank all the specialists and medical staff at the University of Michigan, who took such great care of her and prolonged her time with us. A Celebration of Life for Janice is being planned for early October. Memorial contributions in Janice's name may be made to the Michigan Lupus Foundation, which supported Janice and others through their journey with the disease. The Foundation has a donation link for Janice at: https://milupus.donordrive.com/event/janicerobison. Donations can also be mailed to The Michigan Lupus Foundation, 30200 Telegraph Rd., Suite 170, Bingham Farms, MI, 48025.
We would love to reconnect and hear from you! Feel free to contact Dayna Robison at dayna_robison@yahoo.com for details about Janice's memorial celebration, to share your memories of Janice, and/or to send messages to her family. We thank you for the kindness and love you gave our Mom/Grammy/Sister/Auntie. Arrangements entrusted to the Robison-Bahnmiller Funeral Home of Saline.
More News from Saline