Image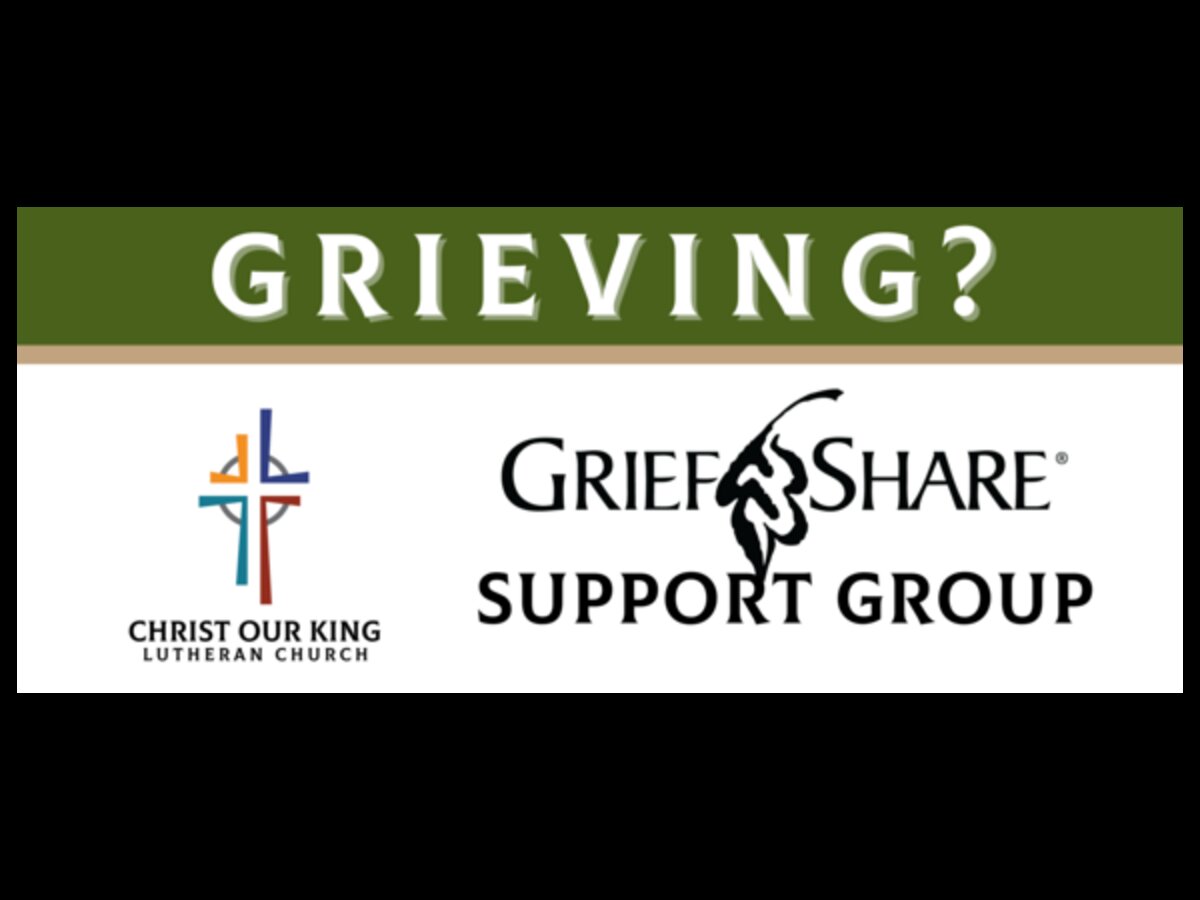 This post expresses the views and opinions of the author(s) and not necessarily that of The Saline Post management or staff.
Lessons of Grief – Part One: You'll become aware of an often-overlooked reason that grief is so painful. Why going to church can be so difficult. The benefits of helping others.
You don't have to go through this process alone. Let's walk alongside each other on Thursdays (6:30-8:30 PM). No need to register. You are welcome to begin attending the GriefShare group at any session. Each is "self-contained," so you do not have to attend in sequence. You will find encouragement and help whenever you begin.
When: Thursdays at 6:30 - 8:30 Meet in the Sanctuary: 3255 Saline-Waterworks Road in Saline - (front door entrance)
To find out more about GriefShare, visit: griefshare.org
Signup for the GriefShare daily emails at https://www.griefshare.org/dailyemails
Christ Our King Lutheran Church
3255 Saline-Waterworks Road
Sanctuary - front door entrance
Saline, MI 48176
United States