SHS Drama Club Presents Speakin' Easy
Image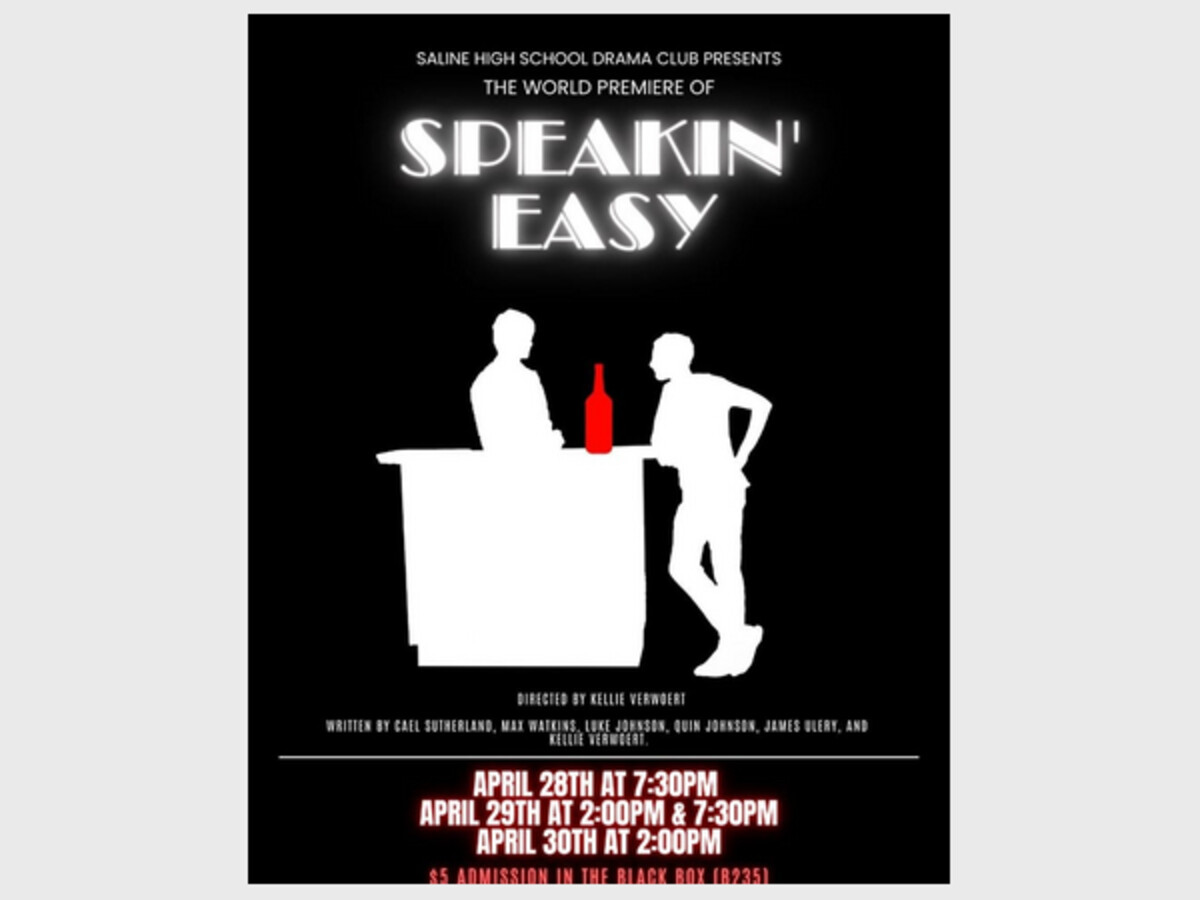 The Saline High School Drama Club presents the world premiere Speakin' Easy, this weekend at Saline High School.
The play is written by Saline High School students Cael Sutherland, Max Watkins, Quin Johnson, Luke Johnson and Kellie Verwoert.
Verwoert is also the director.
The play can be viewed in the Black Box (behind the auditorium). Admission is $5.
Speakin' Easy plays at 7:30 p.m. Friday and Saturday and 2 p.m. Saturday and Sunday.
Saline High School
1300 Campus Parkway
Saline, MI 48176
United States