Upcycled & Altered Art with Katherine Downie
Image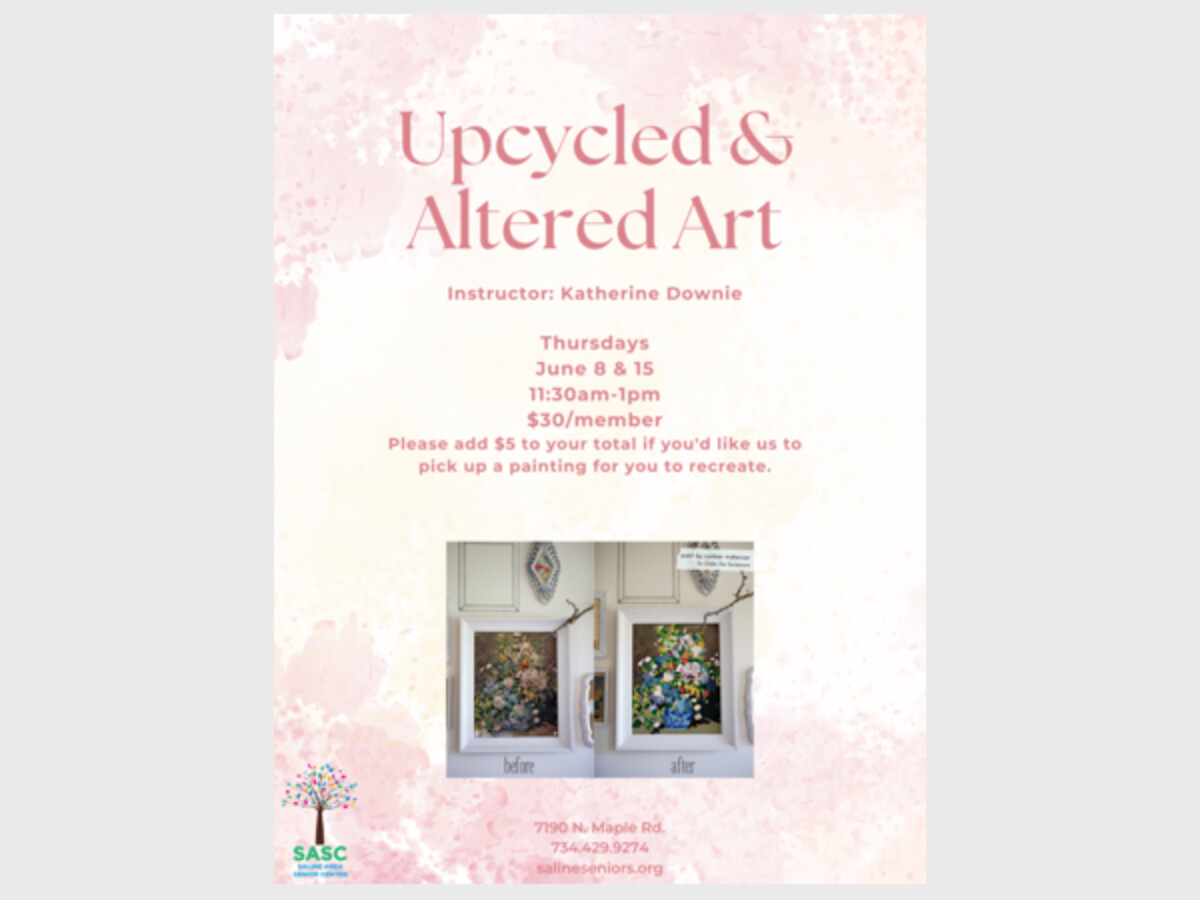 This post expresses the views and opinions of the author(s) and not necessarily that of The Saline Post management or staff.
Take something old and make it new and whimsical using a variety of multimedia. Feel free to visit some thrift stores to find an old painting that you would like to recreate. If you would like SASC to shop for you, add an extra $5 to your total. Deadline: Jun 2
Nonmembers are welcome for $5 extra, open to 45+.
Saline Area Senior Center
7190 N Maple
Saline, MI 48176
United States