Image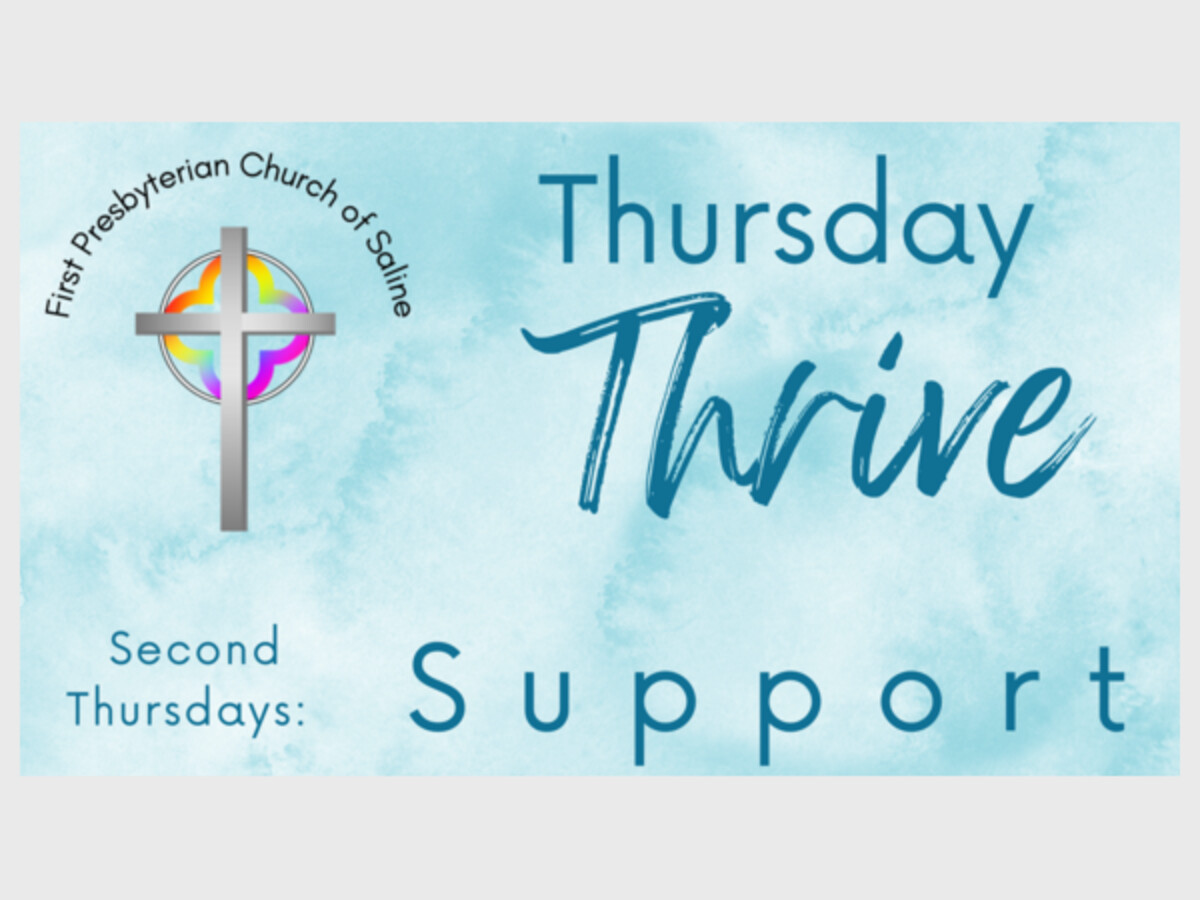 This post expresses the views and opinions of the author(s) and not necessarily that of The Saline Post management or staff.
Free for the greater Saline community.  First Presbyterian is a welcoming and affirming church, and "Thursday Thrive- Support" groups meet on the second Thursday of every month. Please visit and find a group that welcomes you! We begin Thursday, September 14, 2023. **note different starting times for groups**

Grief Support 1:30pm: Whether your grief is the loss of a loved one, a change in circumstances, or the end of a long-standing part of your life, this group is for you. 
Off They Go! 7pm:  A support group for the parents of college students, to support you as the relationships and roles change.
Free to Be Me 7pm: A support group for those seeking a place to belong in the community and world. LGBTQ+ friendly. Accessibility: Stairs to meeting room. 
Parking: Our visitors use public street and parking lots. Doors will be open off Hall Street Stairs and at the North handicap accessible ramp to the building near the public parking lot. 
Call the church office for more information: 734-429-4140
First Presbyterian Church of Saline
143 East Michigan Ave
Saline, MI
United States