Image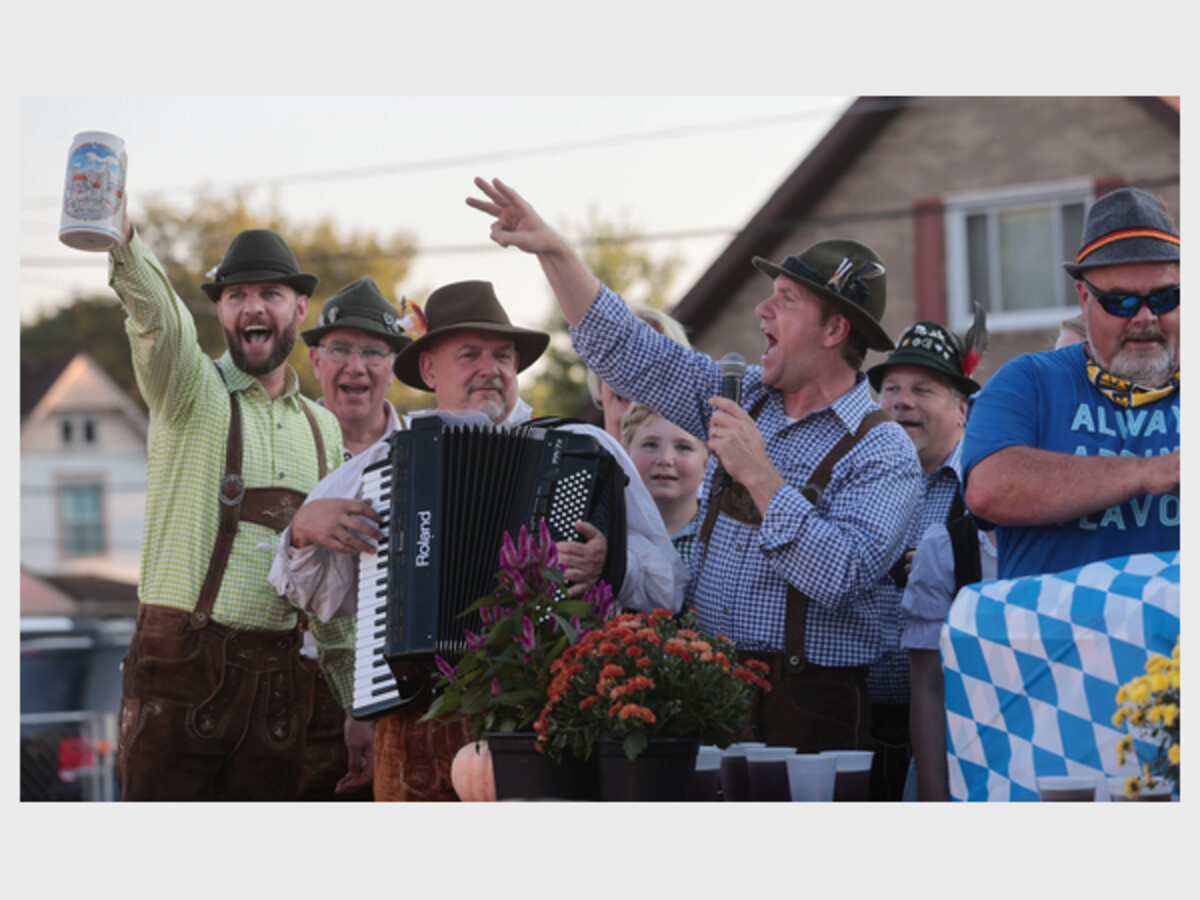 10 AM | Gates Open on S Ann Arbor Street
Bier Garten (and so much more)
• Free family fun until 5:00 PM
• Live music all day long on the Main Stage
• Bier Garten opens at NOON.
10 AM – 2 PM | Kinderplatz! on N Ann Arbor Street
• Fun for Kids Games, art, magic, bounce houses and MORE! **Most activities are FREE at Kinderplatz**
5 PM – 11 PM | S Ann Arbor Street | Bier Garten
$10 Admission Entrance Fee for 21 and Older (No charge for ages 20 and under!)
TICKETS ON SALE ONLINE HERE.
(read more about why we increased the admission price HERE)
• Shop, dine and dance!
• Great lineup of German & domestic brews available.
• Festival food vendors, downtown eateries, outdoor service areas with both seated dining and curbside booths, and great shops!
5:30 PM | Hammer Spiel Tournament ($5 Entry Fee - Pay in Person)
Registration begins at 5PM for Saline Oktoberfest Hammer Spiel Tournament! Test your skills and flex yer precision. Registration will be held onsite only ($5.00 per participant cash only) in the Bier Garten Area. $100 1st, $75 2nd, and $50 3rd place prices (downtown gift cards) will be awarded to the best of the best!
Saturday 7 PM | Guten Tag! Deutscher Kleider Pageant and Contest
Register in person. Show off your German fashion with dirndls and lederhosen! Prizes will be given to the best dressed male, female, child, and family! Take part in this traditional attire pageant up on the main stage and show your pride in our German heritage.
8 PM – 11 PM | Live Music with Fifty Amp Fuse
Fifty Amp Fuse Returns again this year. Award-winning American rock band, Fifty Amp Fuse, is returning to Oktoberfest in 2023! These guys rock out in many cities across the USA delivering all the best hits past and present while serving as a phenomenal tribute act to the greatest artists of all time. We are excited to welcome them back!
Please take dogs and furry friends home by 7PM for their safety around big happy stomping dancing feet :)
Buy presale tickets online! (Drink tickets, Steins, and Halos available online too).
$10 Admission Entrance Fee for 21 and Older (No charge for ages 20 and under!)
Downtown Saline
100 S Ann Arbor
Saline, MI 48176
United States