Image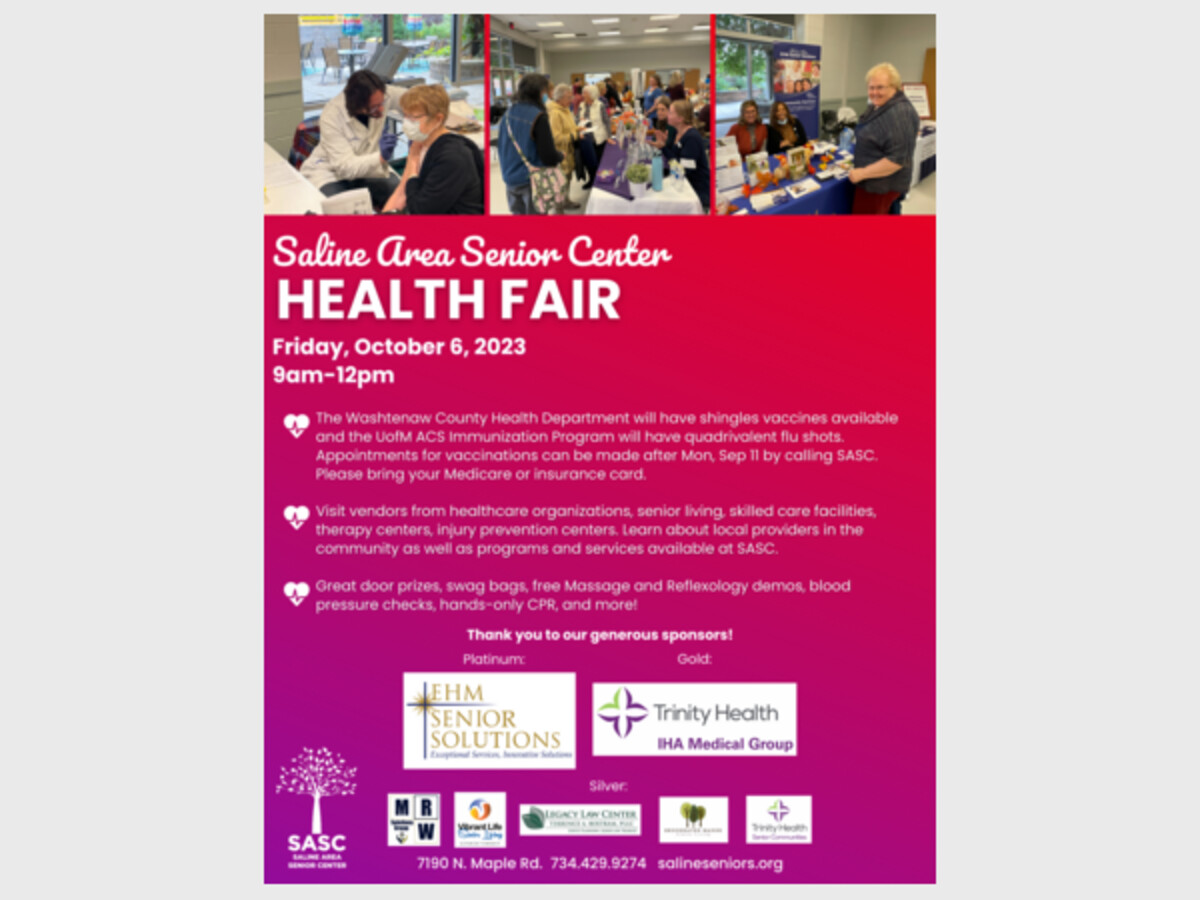 This post expresses the views and opinions of the author(s) and not necessarily that of The Saline Post management or staff.
In 2017 Saline Area Senior Center started their Annual Health Fair to connect SASC members and local community members to businesses and individuals within the area. At this year's Health Fair, you will find senior living facilities, information on Stop the Bleed, legal assistance, health food ideas, massage, reflexology, and much more. Some unique vendors include the Humane Society of Huron Valley and Choose Fit Nutrition.
Everyone is welcome and may attend this free event. SASC will have great door prizes, giveaways, and free information to help you or a loved one stay healthy and independent for as long as possible. If you are interested in a flu shot, the UofM ACS Immunization Program will have the quadirvalent vaccine for seniors. Flu shots are also available for those who may not qualify for the enhanced version. Washtenaw County Health Department will also be at SASC with shingles vaccines. If you would like to receive a vaccine, please call SASC at 734.429.9274 for an appointment.
SASC is located behind Saline Middle School. The Health Fair takes place Friday, October 6, 9am-12pm. Any questions, please reach out to Andrea Lewis at lewisa@salineschools.org or 734.429.9274.
Saline Area Senior Center
7190 N Maple
Saline, MI 48176
United States