Brewed Awakenings Celebrates 10 Year Anniversary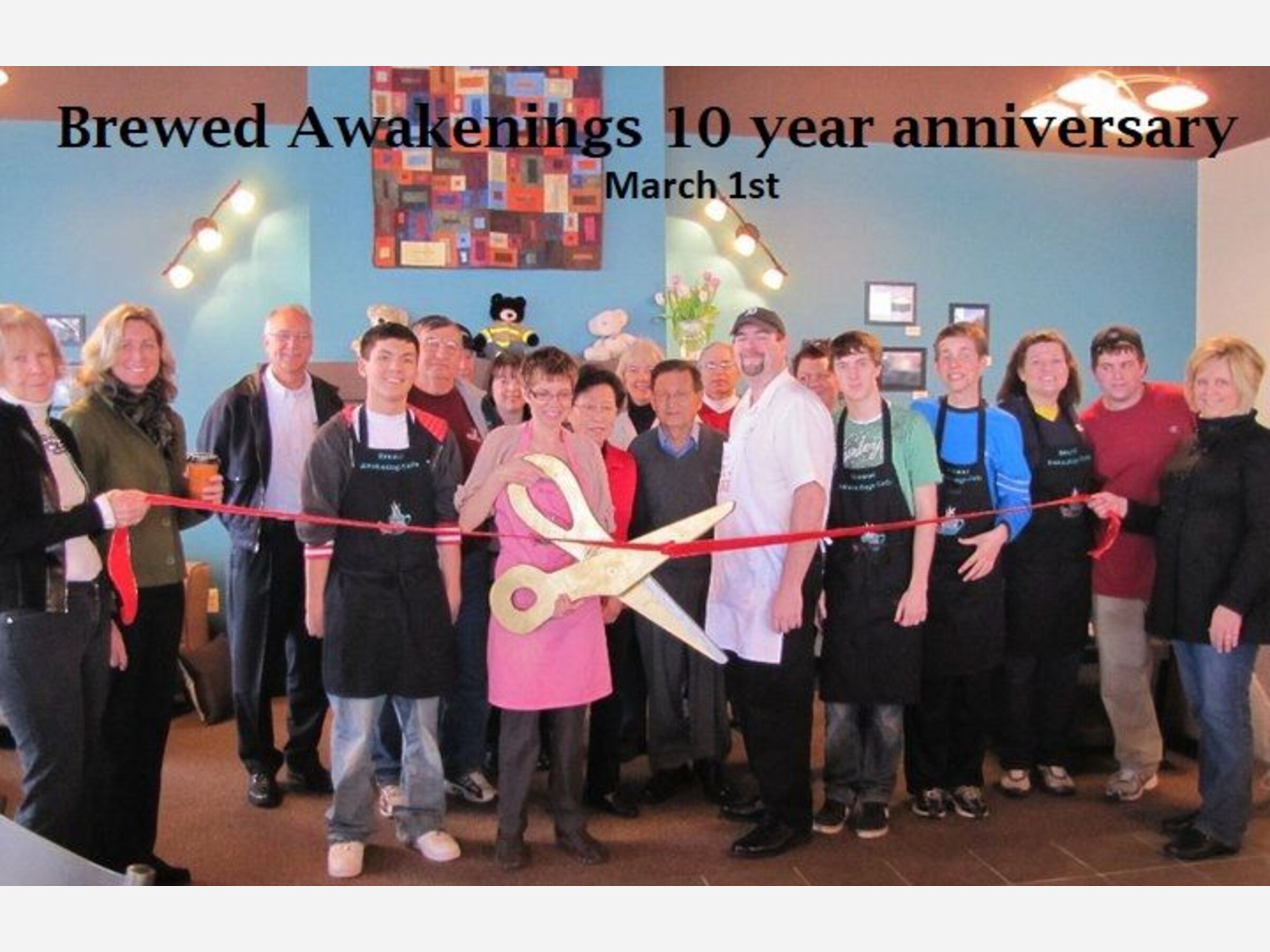 This post expresses the views and opinions of the author(s) and not necessarily that of The Saline Post management or staff.
Brewed Awakenings will be celebrating its 10 year anniversary on March 1st. 
We wanted a big celebration but the pandemic is not allowing this to occur. So we are doing the following:
1. Offering 10% off different products of ours everyday leading up to March 1
2. Asking everyone to share their memories or pictures of Brewed from the last 10 years.
Later in the year, we will be holding a large celebration for this milestone.
Brewed Awakenings Cafe
7025 E Michigan Ave Ste M
Saline, MI 48176-9479
United States