Image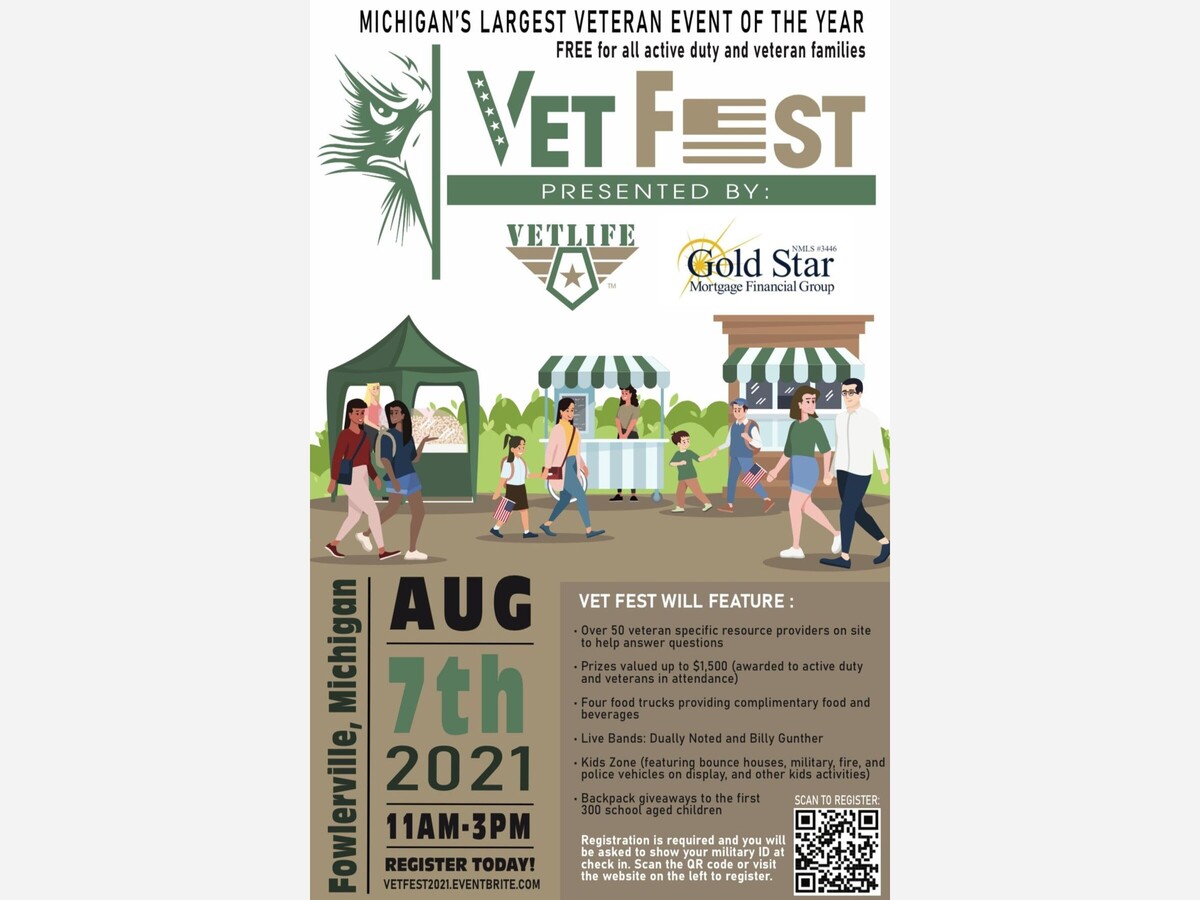 This post expresses the views and opinions of the author(s) and not necessarily that of The Saline Post management or staff.
Vet Fest is Michigan's largest veteran engagement event of the year drawing in several thousand veterans and family members from all around the state. Vet Fest is a free event for all active duty, retired, or military veteran families. Veterans can enjoy a day of camaraderie while learning about a wide variety of veteran specific resources. This is event is family orientated and veteran's family members can enjoy food, bounce houses, live music, backpack and school supply giveaways, and more. All veterans in attendance are also eligible to win a wide variety of prizes valued from $300-$1500.
IT'S BACK!!!! Vet Fest will take place on Saturday, August 7th from 11:00 AM - 3:00 PM at the Fowlerville Fair Grounds (located at: 8800 W Grand River Rd, Fowlerville, MI 48836).
VETLIFE
3715 Amber Oaks Drive
Howell, MI 48855
United States