Oasis of Sound: Sound Bath Meditation
Image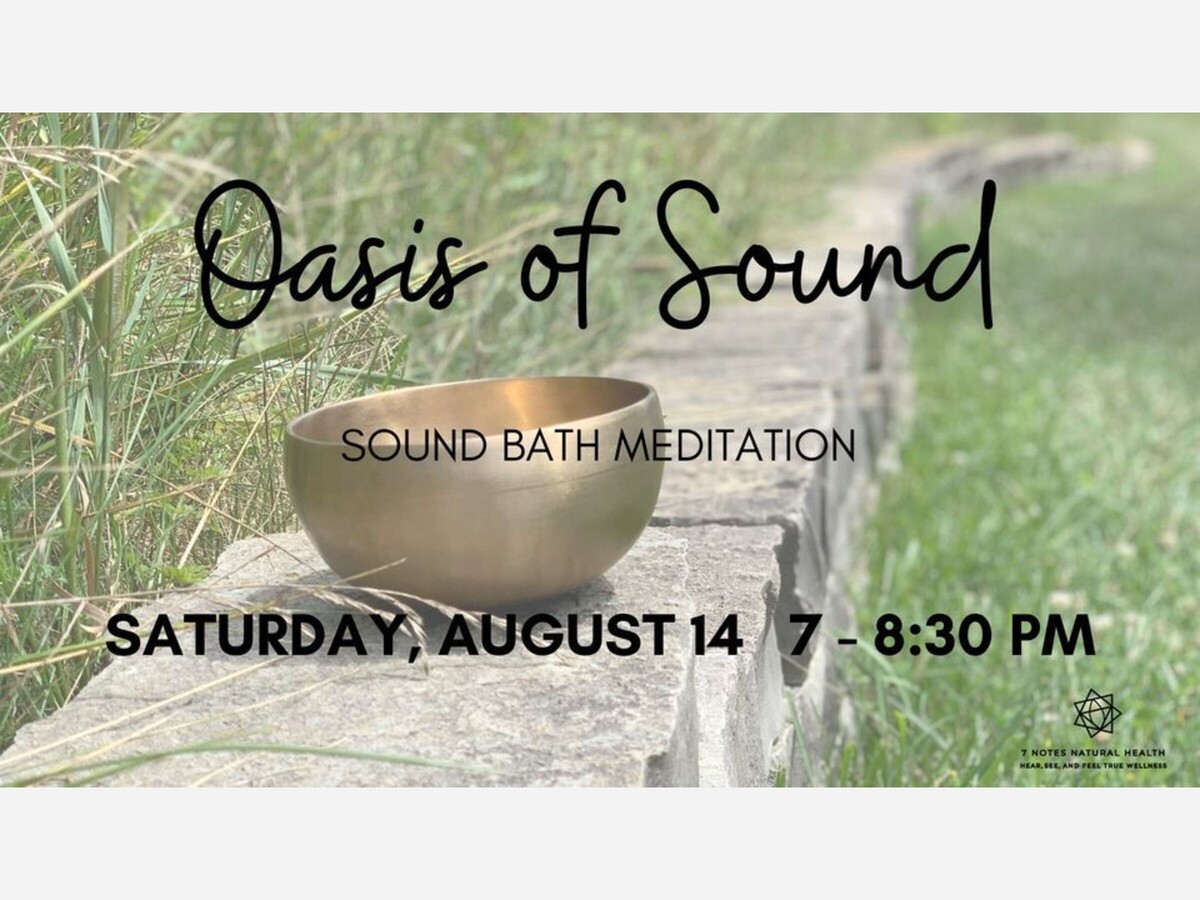 This post expresses the views and opinions of the author(s) and not necessarily that of The Saline Post management or staff.
Join Sound Therapist, Rob Meyer-Kukan as he weaves together and "oasis of sound" with sing bowls, gongs, therapeutic harp and more. Allow the soothing tones of these instruments to transport you to a sacred space of calm and relaxation.
Please bring a mat and any additional supports you would like for your comfort (blankets, pillows, bolster, eye pillow, etc). 7 Notes Natural Health can no longer supply mats and blankets, etc. Participants must provide their own supplies for this event. In accordance with local safety orders and to meet our safety protocols, participants are required to wear a face-covering during this offering and must have it properly affixed before entering the studio. Please use the practice of personal accountability, as far as health goes. This is a physically distant, responsible event. Please practice physical distancing by family unit.
Investment: $25 Advanced Registration Required.  Register by visiting: forms.gle/72E7xdpr2mtcCdZc7
Space is limited to 8 participants.  Please note that registration closes on 08.13.2021.
Regretfully, we are unable to accommodate registrations or payments at the door.  Advanced registration and payment is required to secure your space at this event.
Doors will open 15 minutes prior, please arrive early to allow time to check-in and get settled. Doors will close promptly at the starting time of the event. Ample FREE parking is available onsite.
7 Notes Natural Health, LLC reserves the right to adjust this event based on concerns related to COVID-19. Learn more about 7 Notes Natural Health by visiting: www.robmeyerkukan.com
7 Notes Natural Health
3830 Packard Road
Suite 120
Ann Arbor, MI 48108
United States