Art Around Saline Call for Artists
Image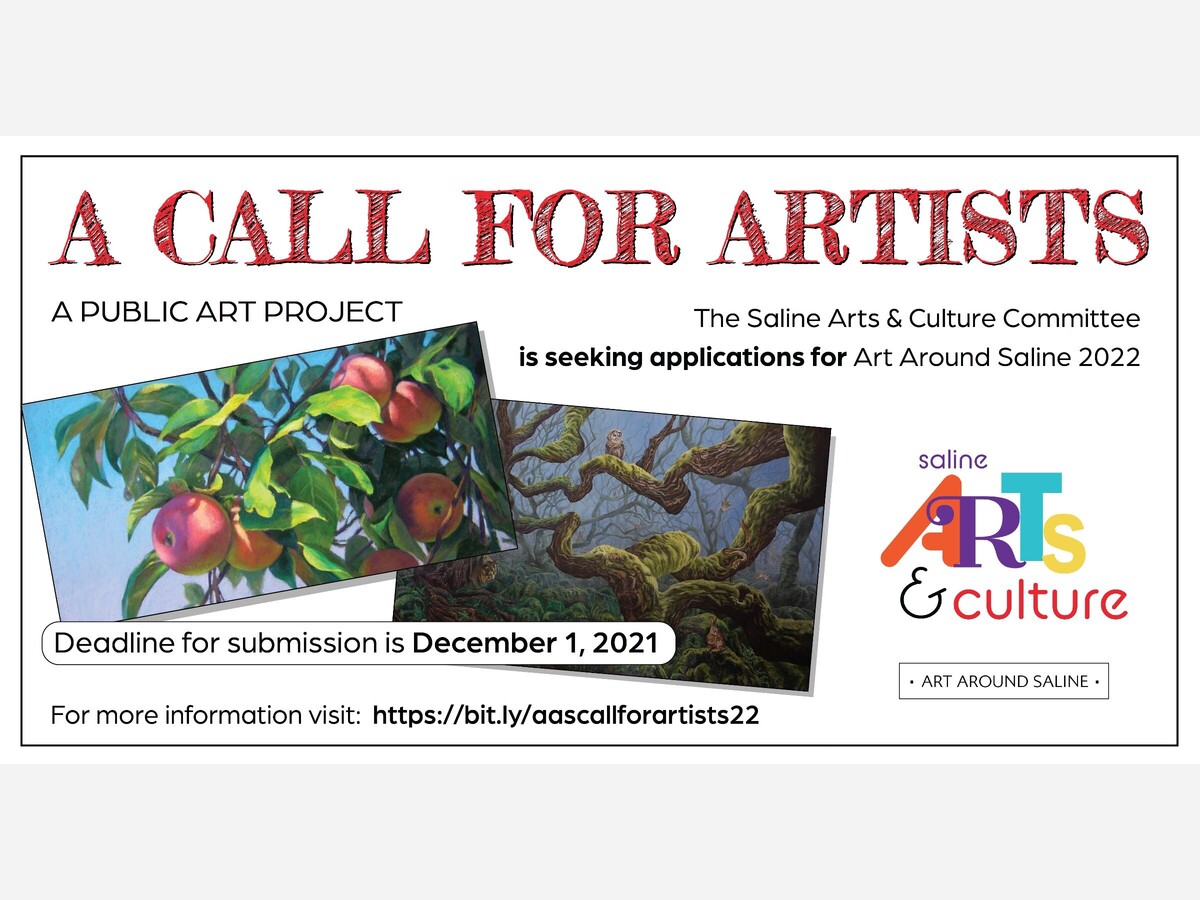 This post expresses the views and opinions of the author(s) and not necessarily that of The Saline Post management or staff.
Submissions for the Art Around Saline 2022 public art project are now open. All applications must be submitted through the web form by December 1, 2021.
The goal of Art Around Saline is to highlight the work of local artists, increase and enhance pride in our city, and promote its growing art culture. Selected works will be reprinted, framed, and exhibited in public spaces in downtown Saline. Thirteen pieces are currently on display near the intersection of Michigan Avenue and Ann Arbor Saline Roads in historic downtown Saline, with legacy pieces displayed throughout the city.
Art Around Saline is open to artists living, working or attending school in Washtenaw County who are 14 years of age or older. City of Saline employees and City of Saline Arts and Culture Committee members are not eligible.
Art Around Saline
Saline, MI
United States