Image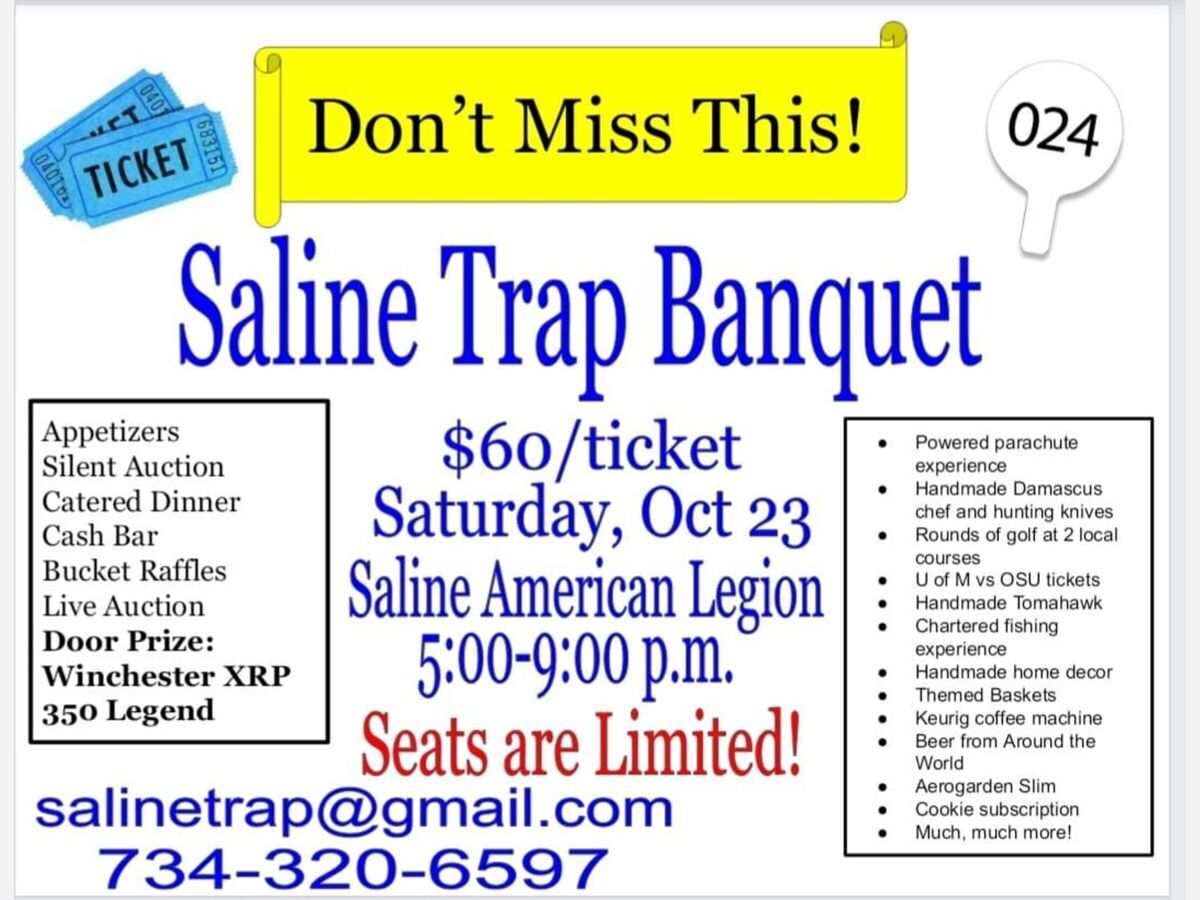 The Saline Trap Team is hosting the 1st annual benefit banquet. On Saturday, Oct 23 at 5:00 p.m. the fun will begin! 
Appetizers, drinks and silent auction start the evening.
They will have a Plinko game board for a chance at winning a Tomahawk handmade by 2-time Forged in Fire alumni, Chad Osborne. They have lovely roses for the ladies that can be purchased with a chance to win a sterling silver necklace featuring a copper firebrick cabochon from Michigan's Keweenaw Peninsula made by metalsmith Natalie LaBruzzy and an eternal rose made by Chad Osborne. They have MANY baskets raffles ranging in value from $100-200+! Coffee Lovers, Chocolate Lovers, Fall Favorites, Alcohol Party, Carhart, Candles, Tools, Lottery Ticket basket, and much, much more! There is an advent calendar of BEER, Aerogarden, pop-up canopy, and handmade holiday decorations.
After a catered dinner and dessert, the evening will conclude with a live auction featuring U of M vs. OSU football tickets donated by Mid-Tech, 2 different guided fishing trips, 2 Damascus knives made by Chad Osborne, rounds of golf at local courses, a powered parachute experience, and an aerial experience over Mackinac Island.This is the event of the season!! 
Your $60 ticket includes dinner, 2 drink tickets, raffle tickets for theme baskets, and a chance to win the door prize of a Winchester Legend shotgun.
Saline American Legion Post 322
320 W Michigan Ave
Saline, MI
United States