Saline FFA Farm Toy Show, Pancake Breakfast & Pedal Pull
Image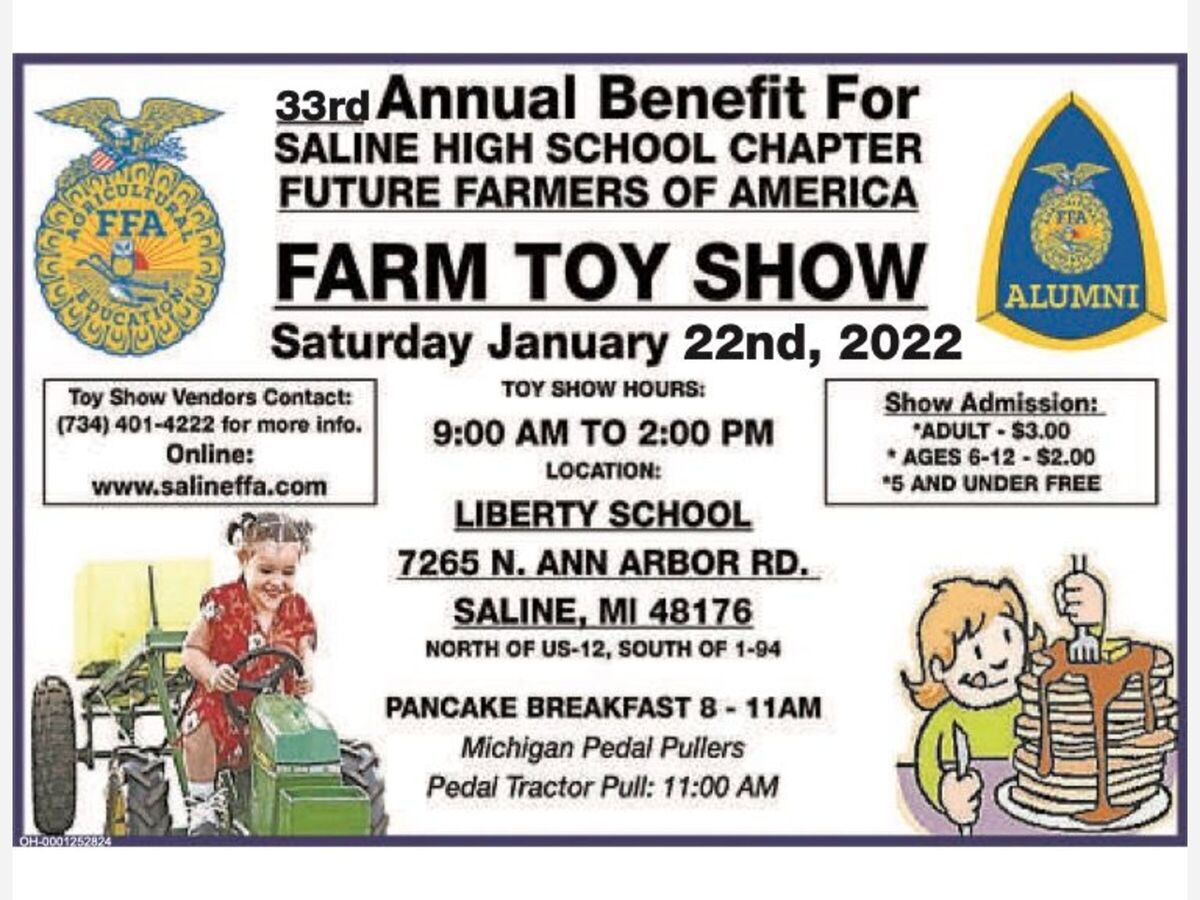 This post expresses the views and opinions of the author(s) and not necessarily that of The Saline Post management or staff.
The Saline High School Future Farmers of America - Farm Toy Collectables Show, Pancake Breakfast and Pedal Pull Tractor Tournament is BACK after a two year pandemic hiatus.
Liberty School Gym & Cafeteria - MASKS ARE REQUIRED IN THE SCHOOL BUILDING
8:00 - 11: 00 AM - King Pancake Breakfast - Separate Fee
9:00 AM to 2:00 PM - Farm Toy & Collectables Show with vendors from 5 states.
ADULTS - $3.00
Children Ages 6 -12 $2.00
5 and Under FREE
Admission includes Pedal Pull
11:00 AM - 1:00 PM - Michigan Pedal Pullers
Saline FFA Farm Toy Show, Pancake Breakfast & Pedal Pull
Liberty School, 7265 N Ann Arbor Rd.
Saline, MI 48176
United States