Saline Craft Show Gift Basket Contest
Image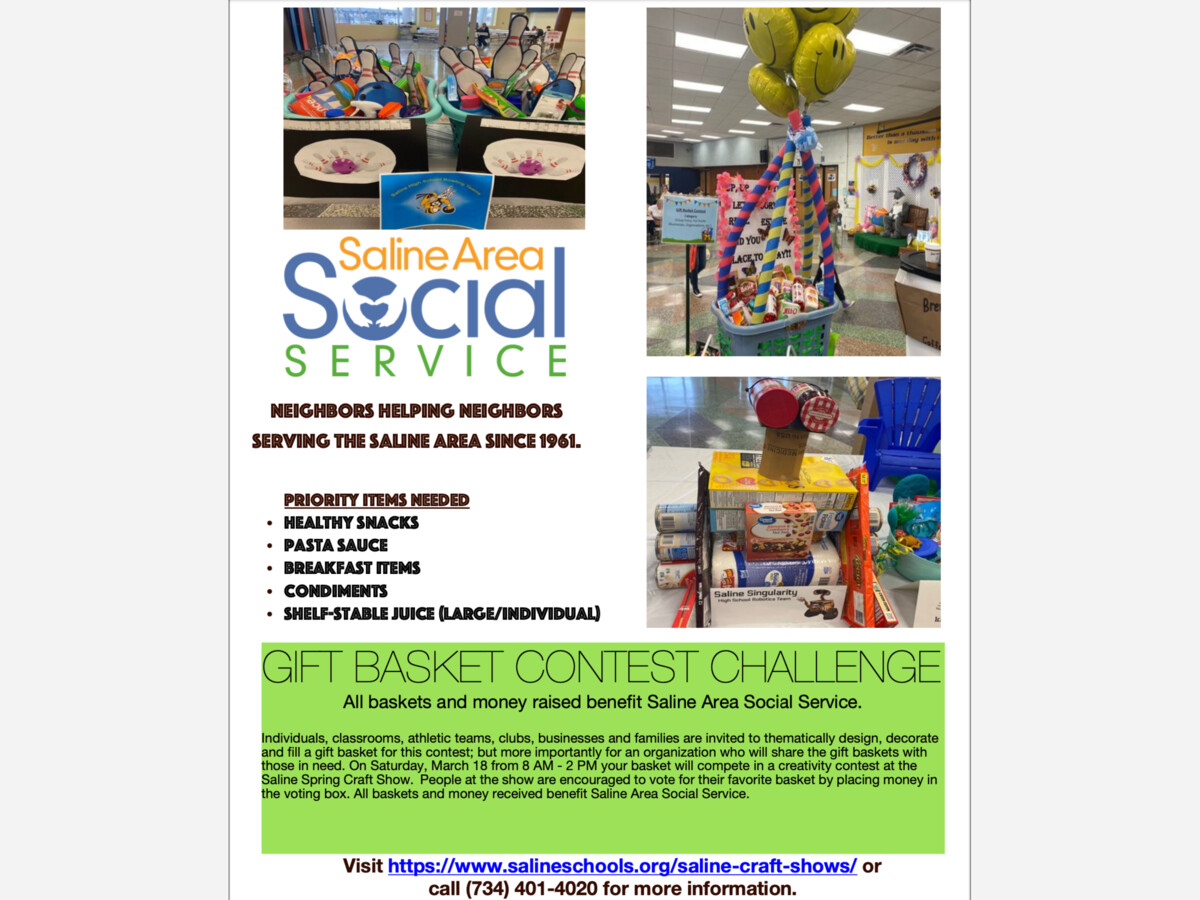 On Saturday, March 18 from 8 AM - 2 PM your basket will compete in a creativity contest at the
Saline Spring Craft Show. People at the show are encouraged to vote for their favorite basket by placing money in
the voting box. All baskets and money received benefit Saline Area Social Service. 
More News from Saline