Saline Area Schools Narrows Principal Searches
Image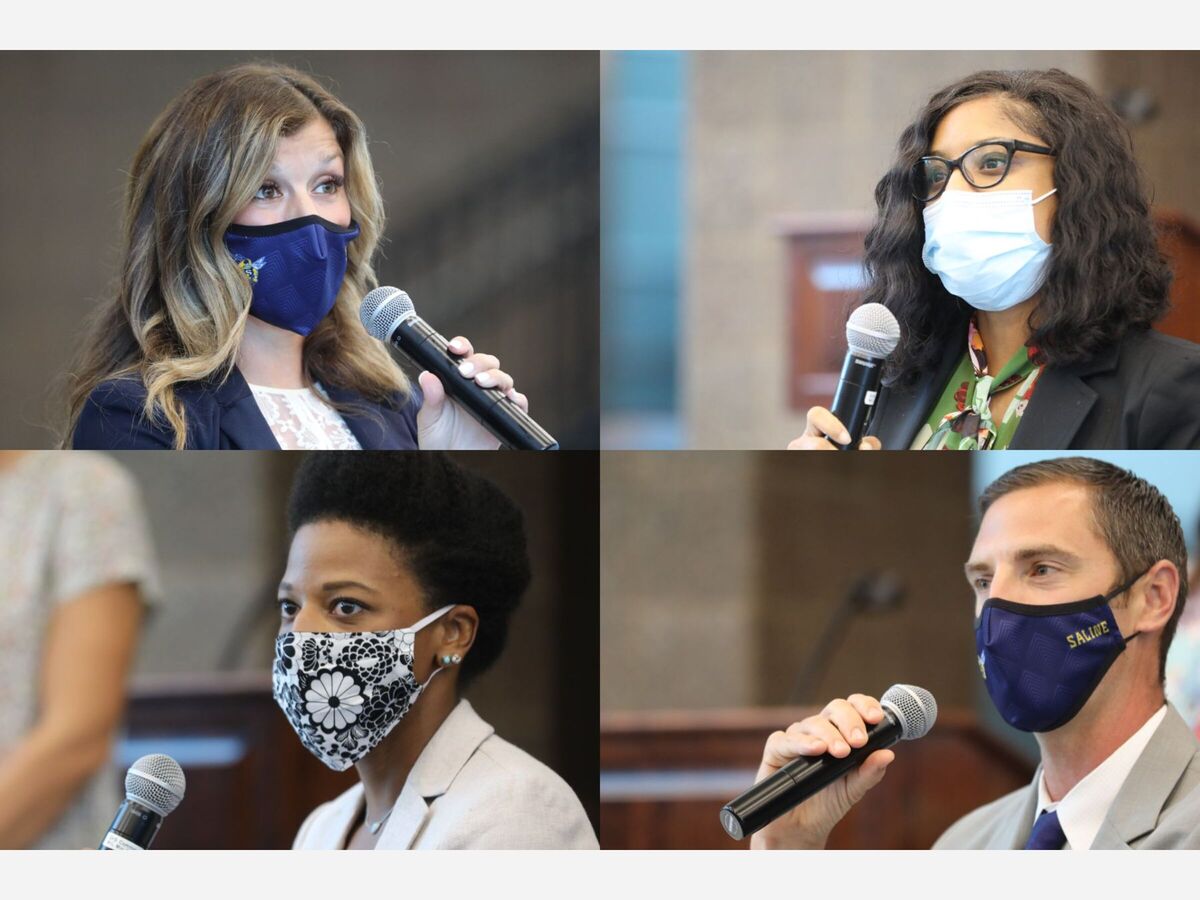 The search for principals at two Saline Area Schools buildings is down to four candidates.    
Megan DeGrand and Kenyatta Hughes are the finalists for the post at Pleasant Ridge Elementary School. Musetta Deneen and Andy Zimmer are the finalists to be principal at Saline Middle School.
Curt Ellis, Assistant Superintendent for Human Resources, said final interviews will be conducted by central administration Wednesday.
DeGrand  is currently the Dean of Students at Heritage School in Saline. She holds a Bachelor of Arts and Masters in K-12 Administration and possesses a Michigan Administrator Certificate. She has spent her career serving the Saline Community as a teacher at Houghton, Pleasant Ridge and Woodland Meadows Elementary prior to taking her current leadership position.
Hughes is currently the Principal at Beacon Elementary in Harper Woods, Michigan. She has a Bachelor of Arts in Elementary  Education, a Master's Degree with ZA in Early Childhood, and a Certificate from the Pathway to Leadership Administrator Program. Prior to her current leadership position, Hughes served the Harper Woods School District as a teacher and took on various support roles.
Deneen is currently the Assistant School Leader at FlexTech High School in Brighton, Michigan. She holds a Bachelor of Arts in Spanish and English and a Master of Arts in Educational Studies, as well as a K-12 Administrator Certificate. Deneen has previously worked in Van Buren Public Schools, Ann Arbor Public Schools and at Pathways to Success Academic Campus as a teacher.   
Zimmer is currently the Middle School Director at Emerson School in Ann Arbor, Michigan. He holds a Bachelor of Arts in Elementary Education and a Master of Arts in Educational Leadership. Zimmer has held many roles at Emerson, including: middle school teacher, technology integrator and curriculum coordinator. Prior to Emerson, Andy also served at Zurich International School as a middle school teacher and curriculum coordinator.
There were 20 candidates interviewed for the Middle School post. Four were interviewed Monday evening. There were 16 candidates interviewed for the Pleasant Ridge post before Monday's interview with four candidates.