GALLERY: Geezer, Brinlee Way Entertain in Downtown Saline
Image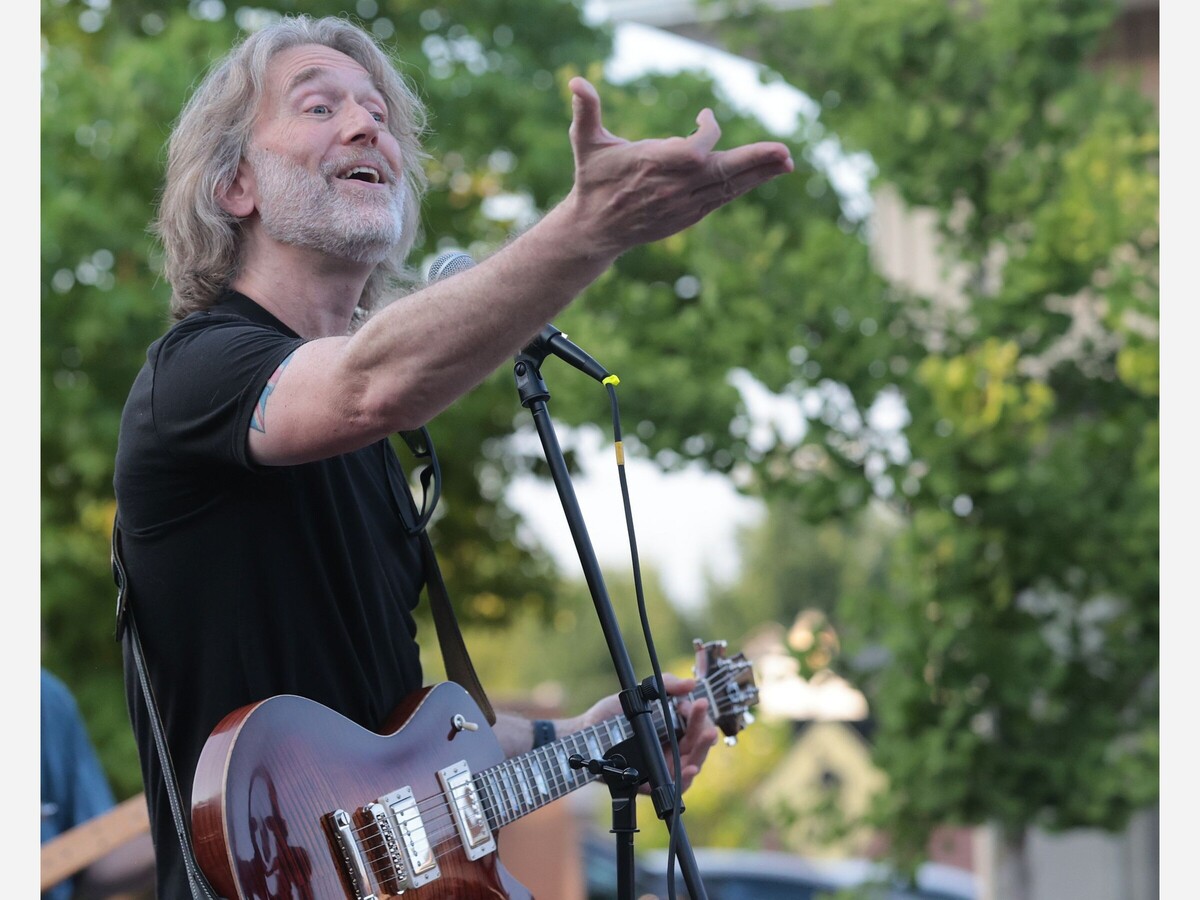 The Saline Post hasn't been to downtown Saline for one of  the free concerts since early in the season. It was good to be back Thursday night, as singer-songwriter Brinlee way and classic rock cover band Geezer performed for an appreciative audience.
The Salty Summer Sounds concert series is presented by Saline Main Street every Thursday evening at 7 p.m. There are two shows left, with the Saline Fiddlers playing next week and King Jazzy, a Reggae artist, performing in the finale Aug. 17.
Here are photos from Thursday's event.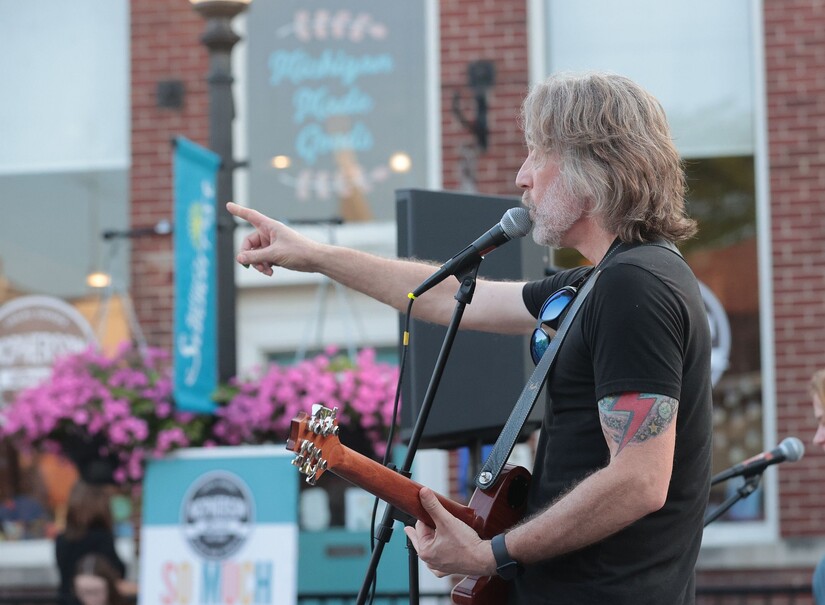 Alex Johnson, co-owner of the Ann Arbor-Saline Music Center, and lead singer-guitarist for Geezer performs on North Ann Arbor Street.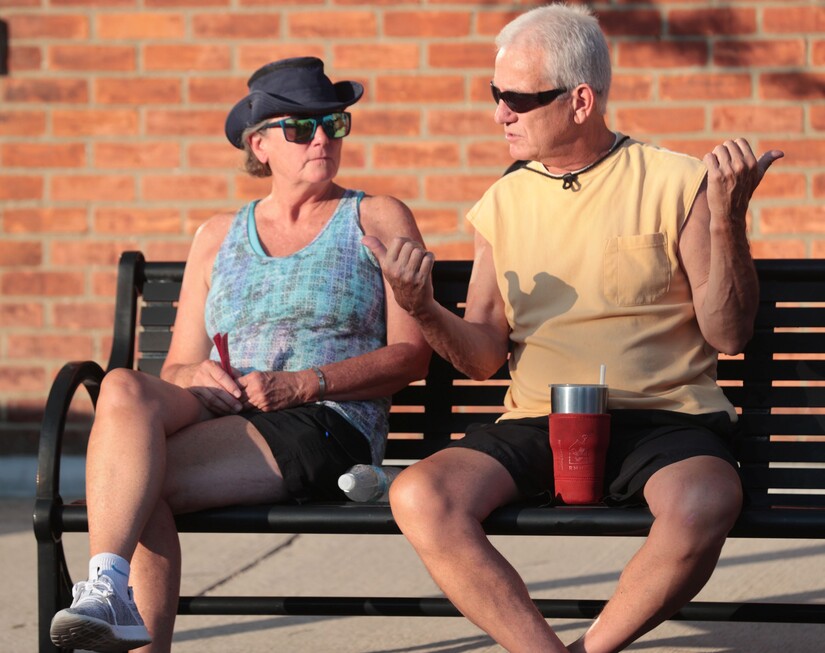 A couple enjoys the  sunlight and music on a bench on North Ann Arbor Street.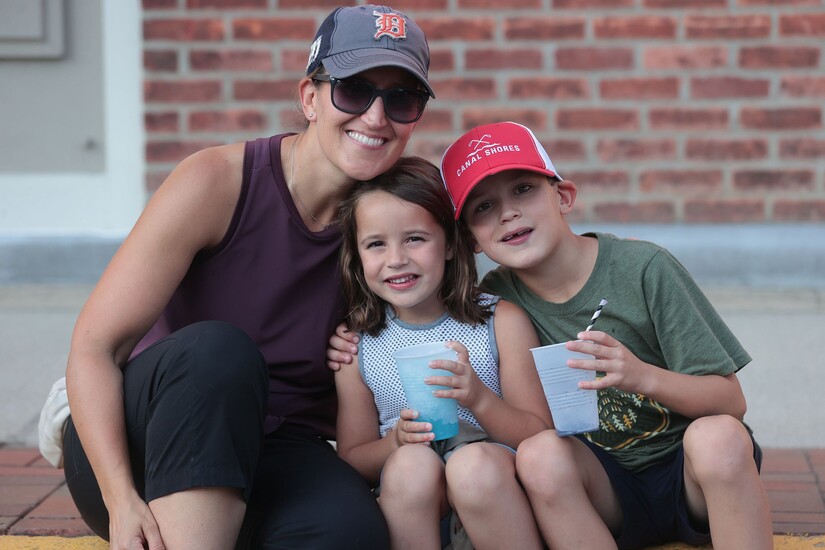 A mom and her kids pose for a picture on North Ann Arbor Street.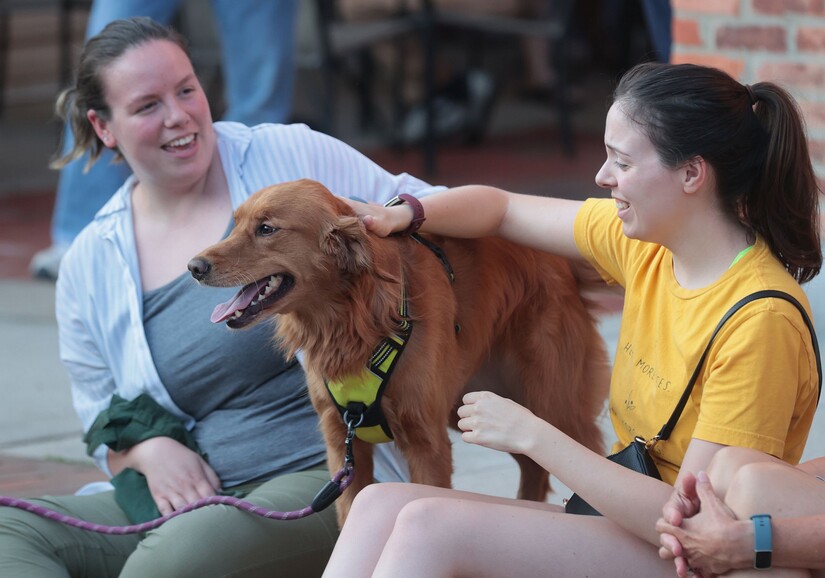 One of the several happy dogs in attendance Thursday received lots of attention.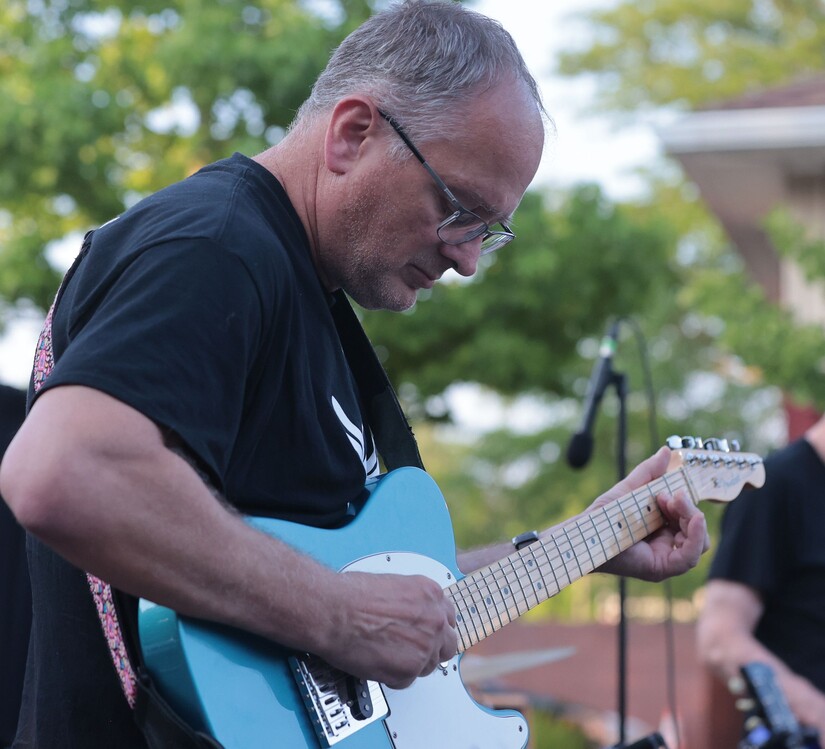 Guitarist Dave Antonetti strums his guitar for Geezer.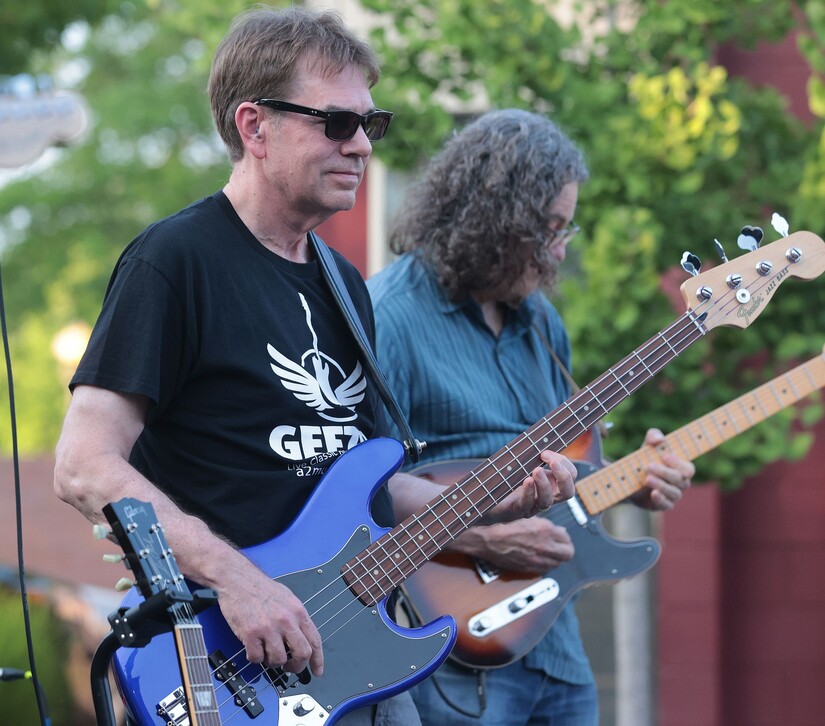 Mike Russell plays bass for Geezer.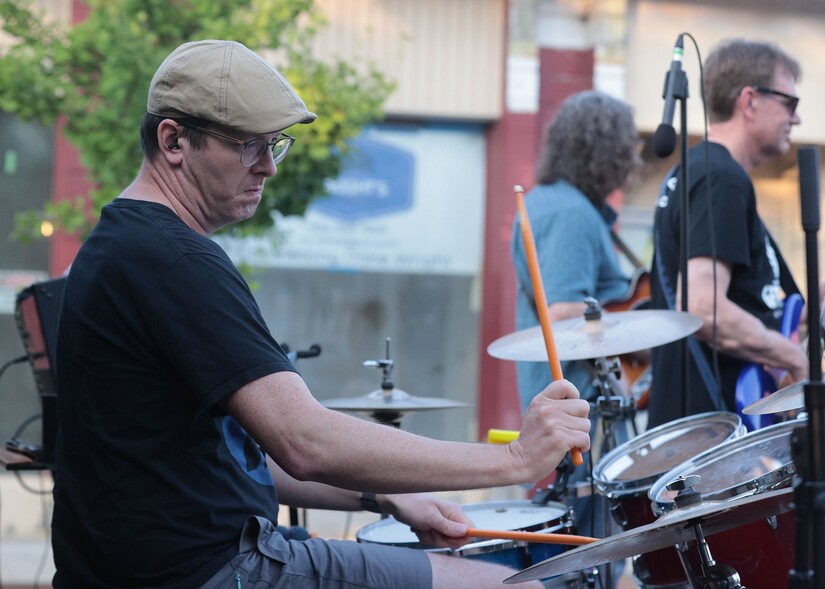 Ed Cackett plays drums for Geezer.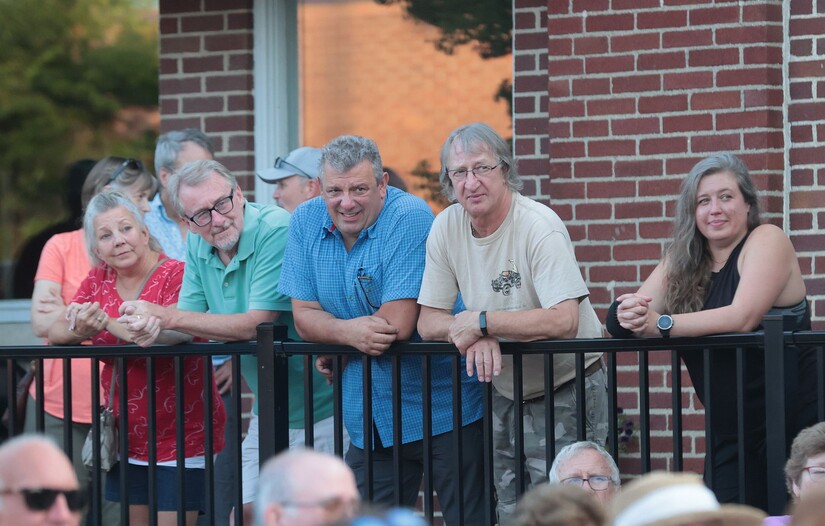 People watch the show from the sidewalk in front of Bill's Barber Shop.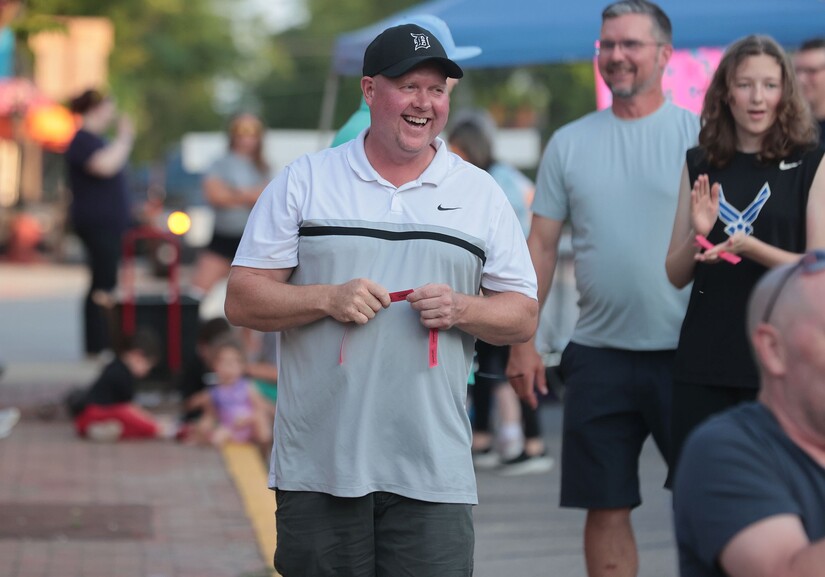 You'd be all smiles if you won $96 in the 50/50 raffle.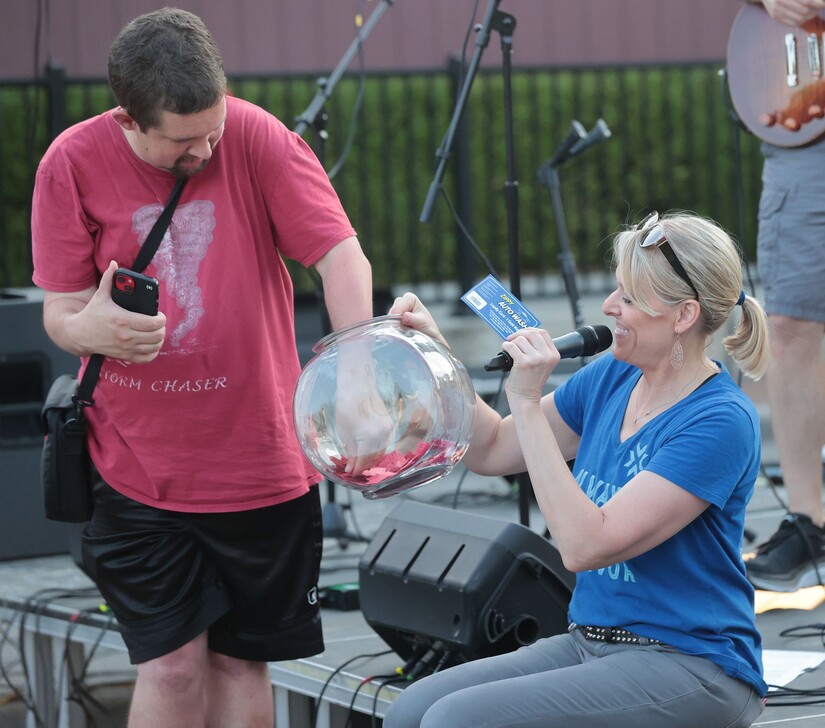 Zach Kaster pulls a raffle ticket from the bowl held by Jill Durnen, of Saline Main Street and Hartman Insurance.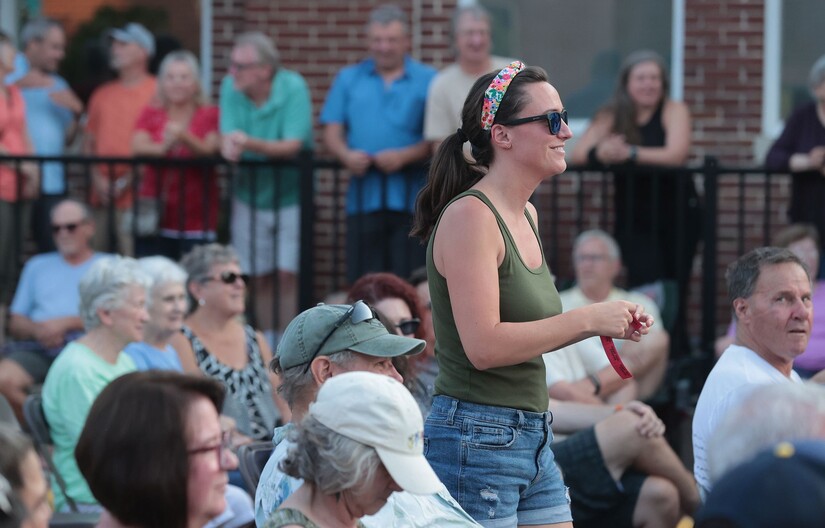 A woman walks up to the stage to collect her free Zippy's Auto Wash certificate.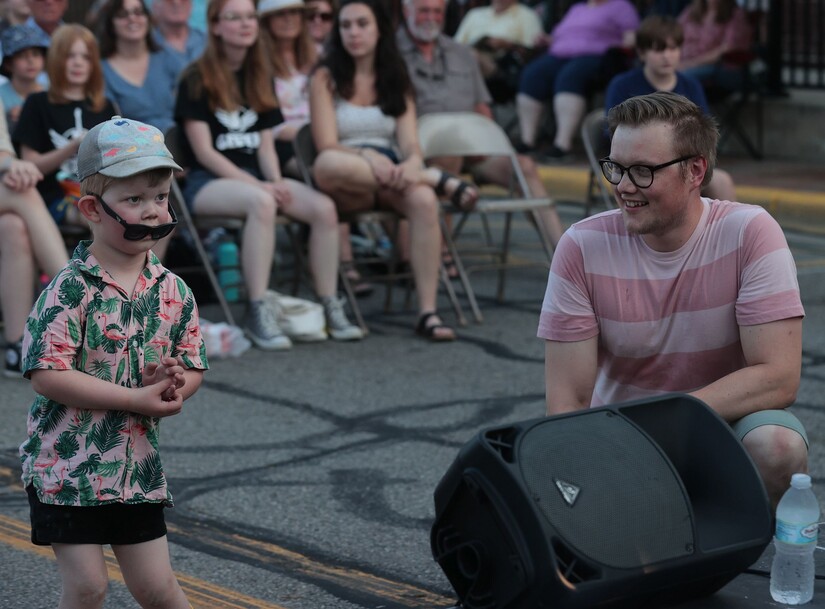 These two danced and then watched Geezer from the "front row."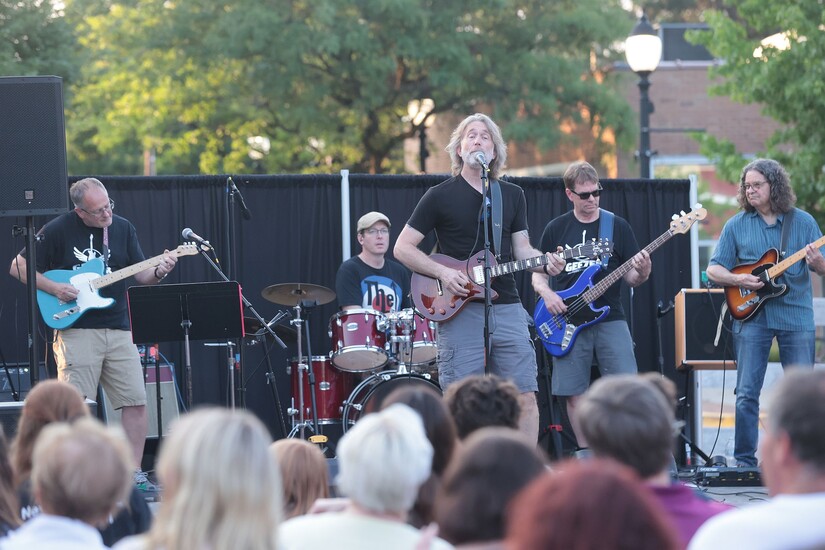 The full Geezer lineup, minus backup singer Cat Macardle.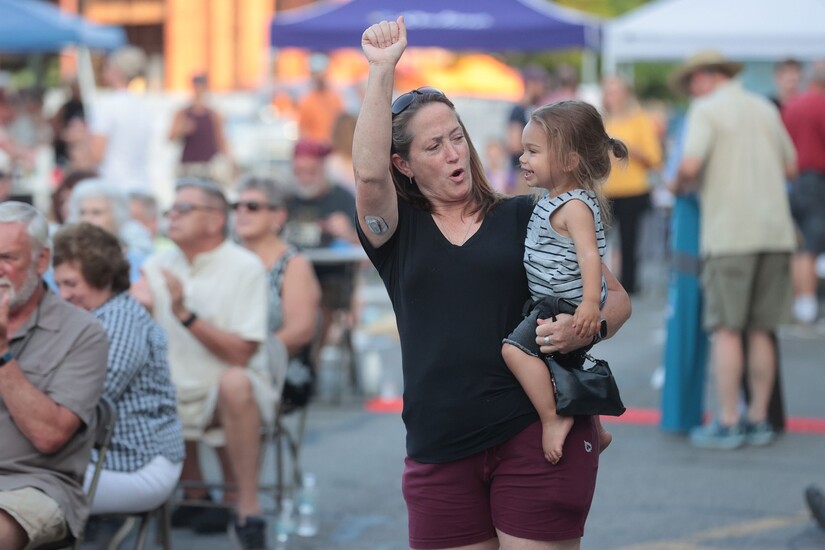 Cheering on Geezer after a rousing number.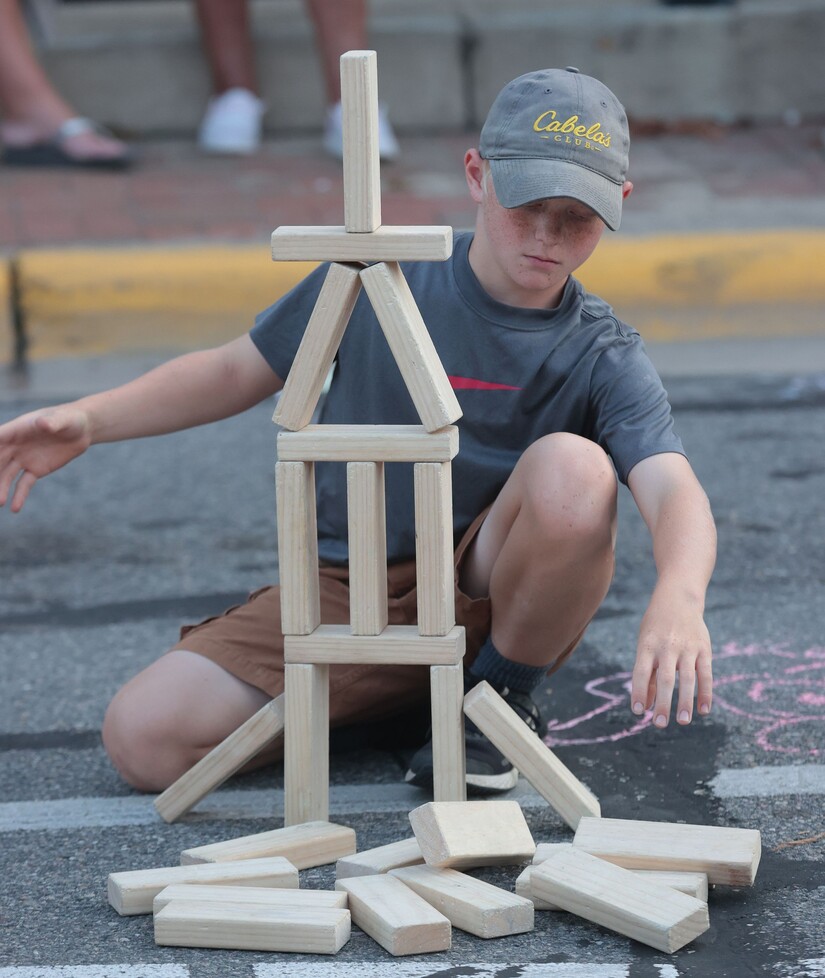 Caleb Schmidt shows a steady hand while building this structure on North Ann Arbor Street.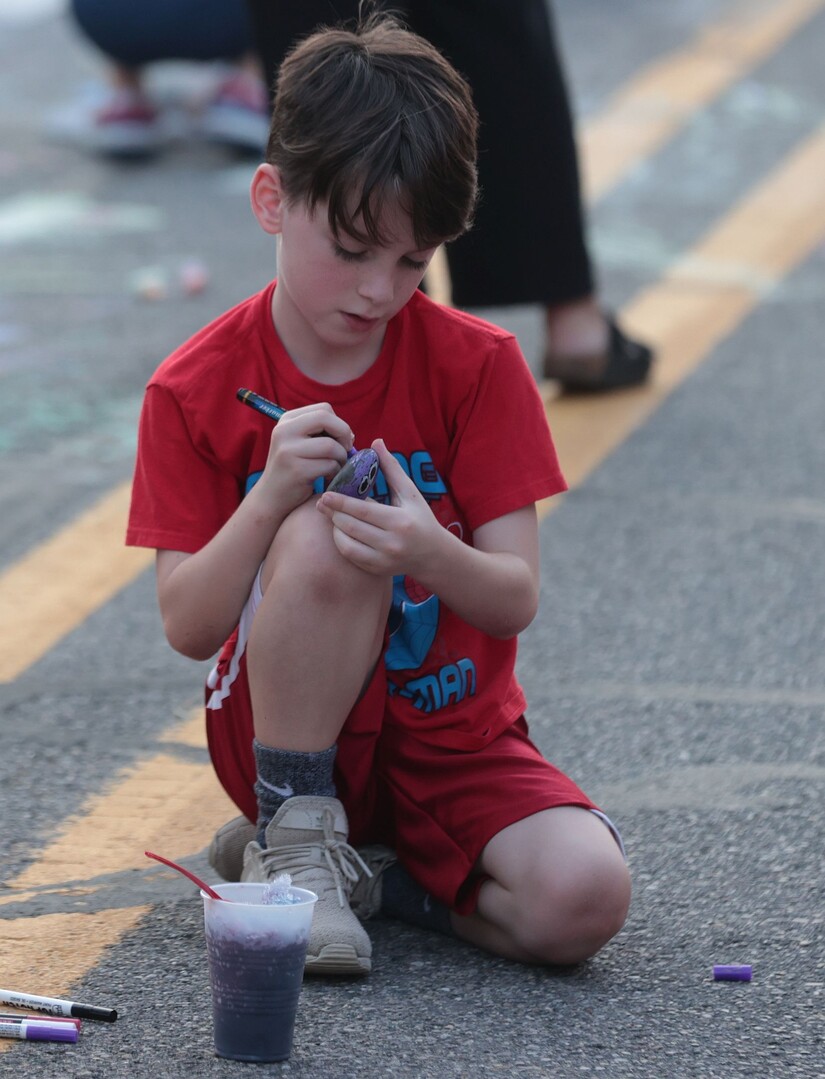 Rock painting was one of the activities Thursday.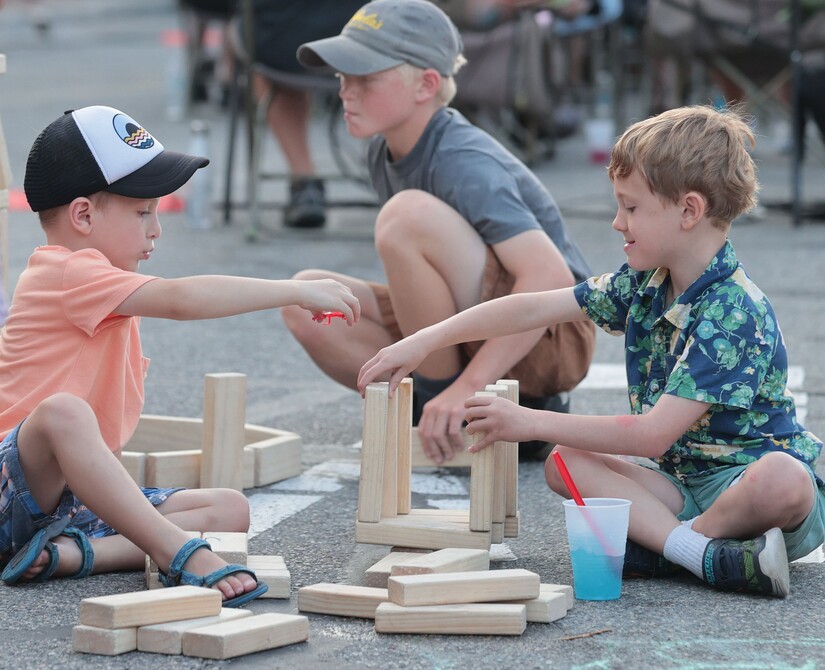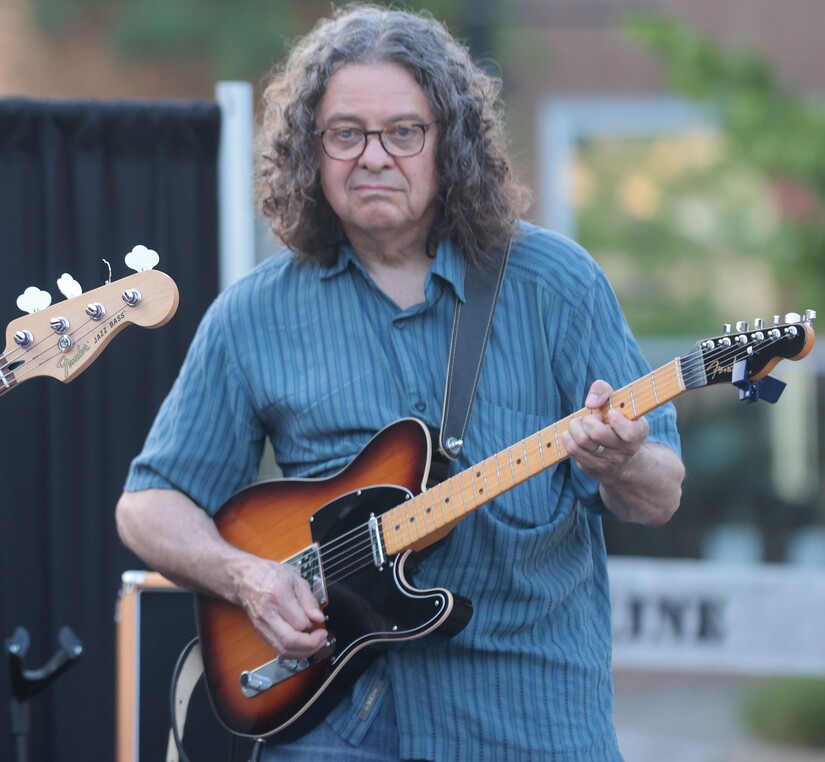 Jeff Myers plays guitar for Geezer.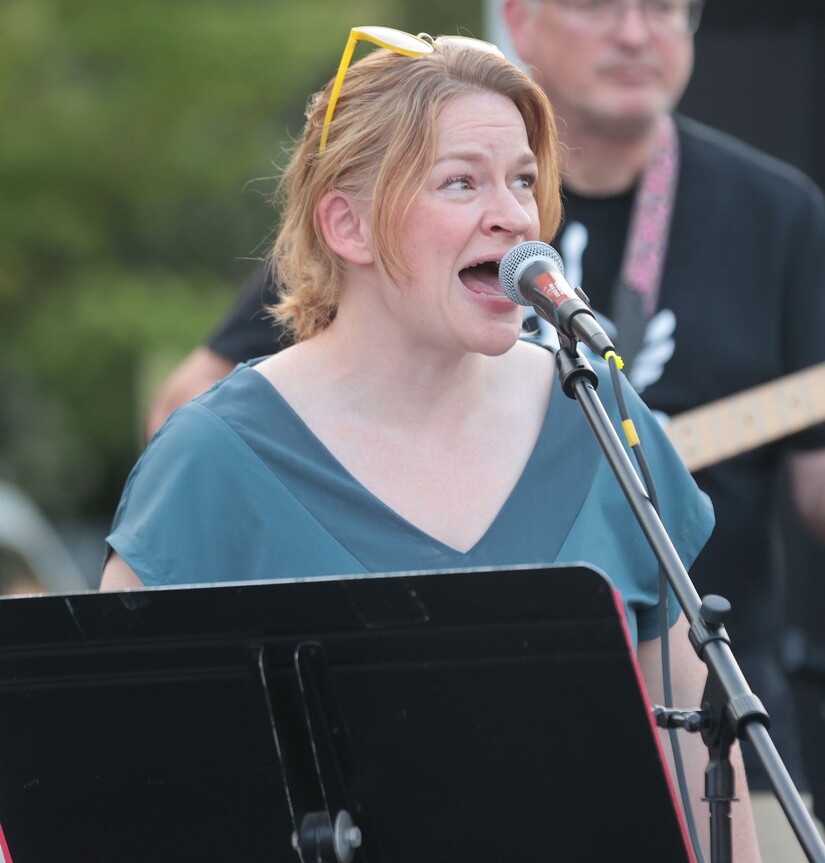 Cat Macardle sings with Geezer.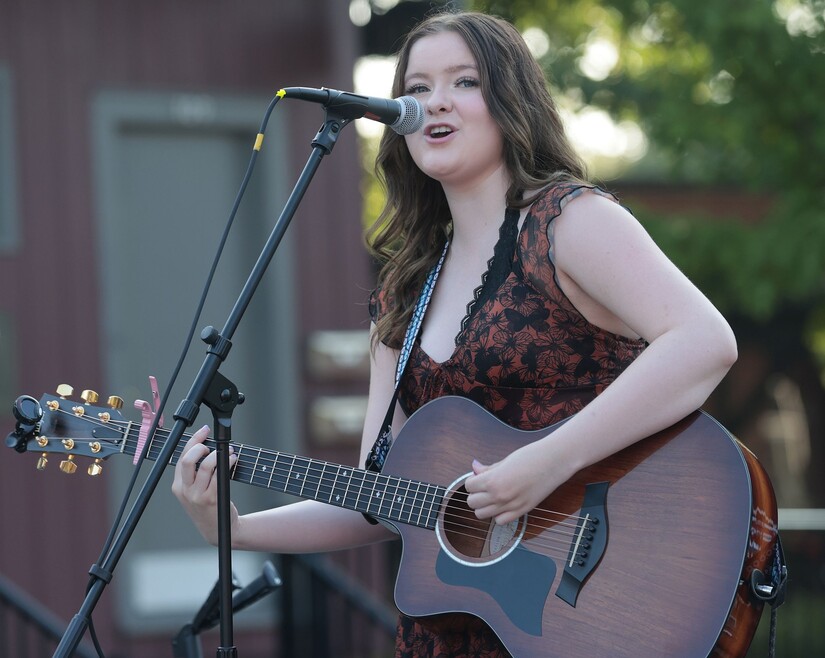 Brinlee Way sang and strummed original music to open the show.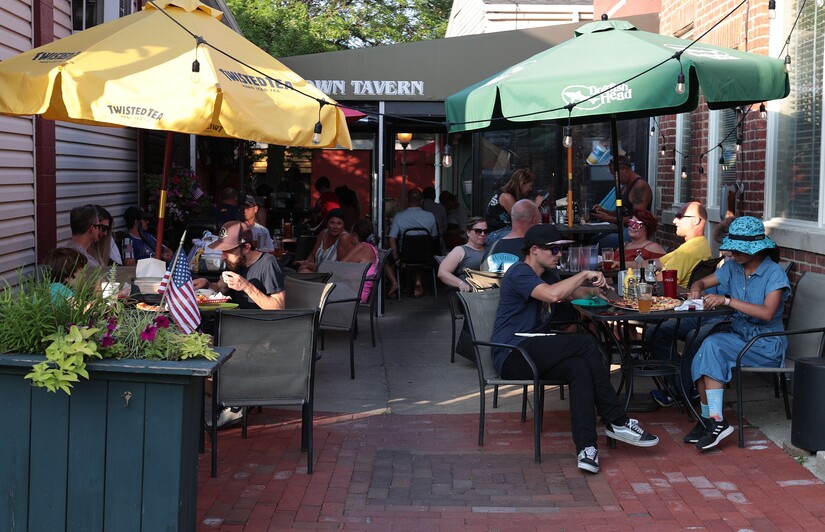 The patio t Dan's Downtown Tavern was busy Thursday.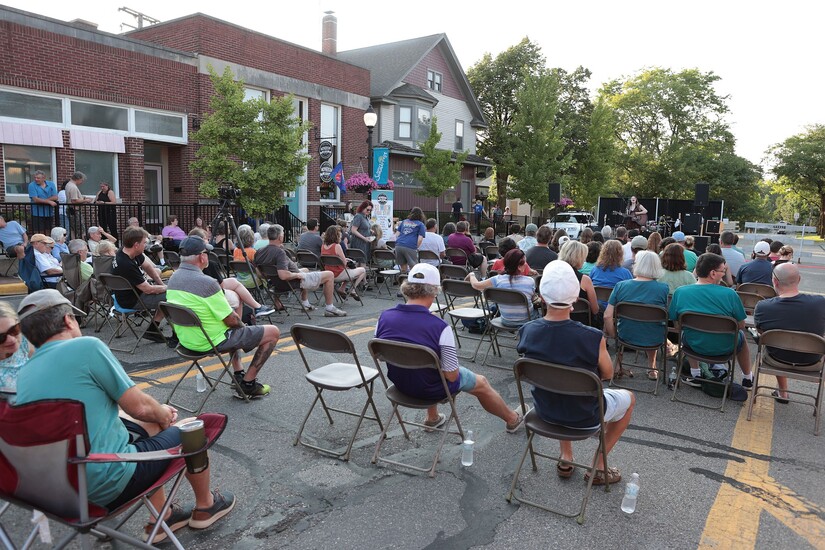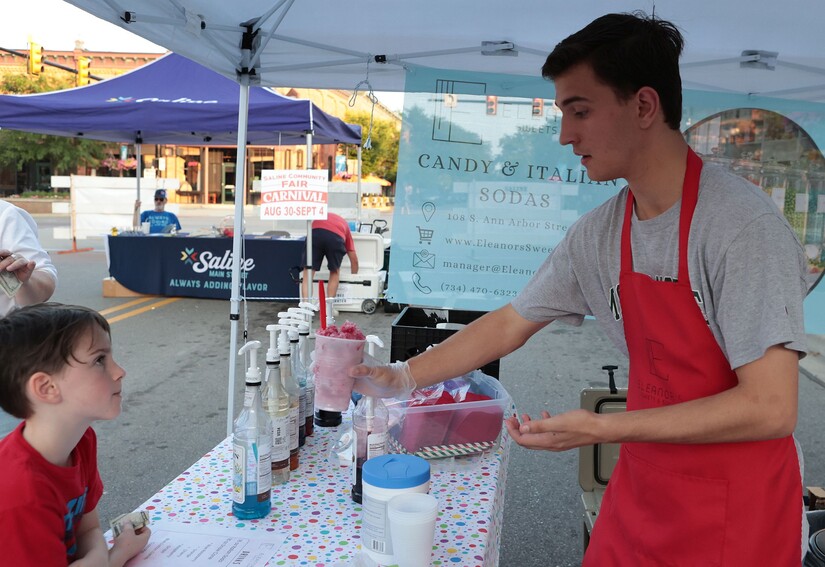 Cael Sutherland serves Italian icy soda for Eleanor's Sweets & Sodas.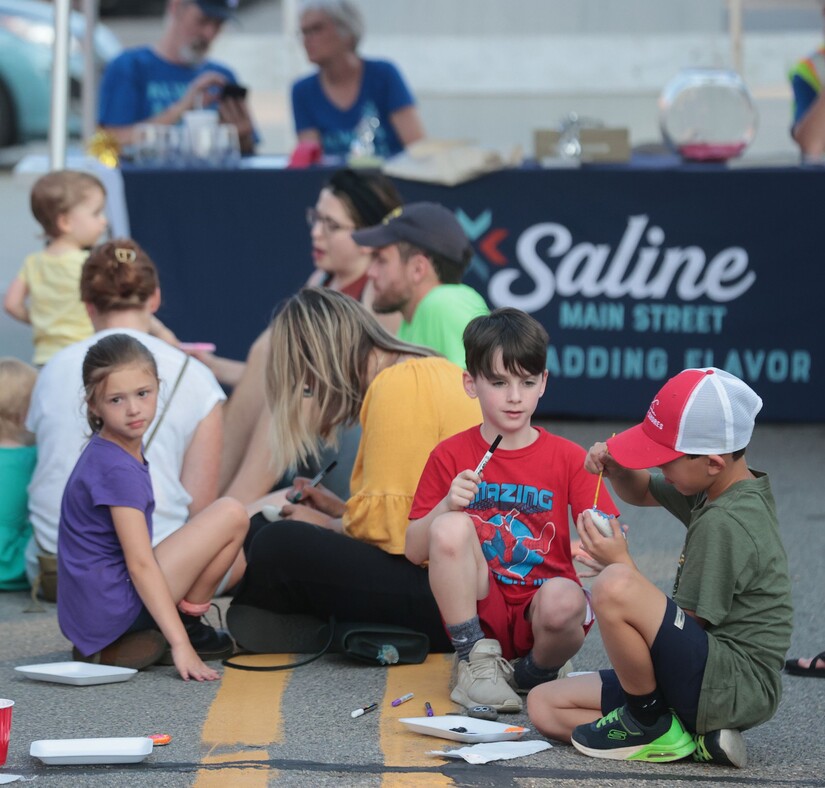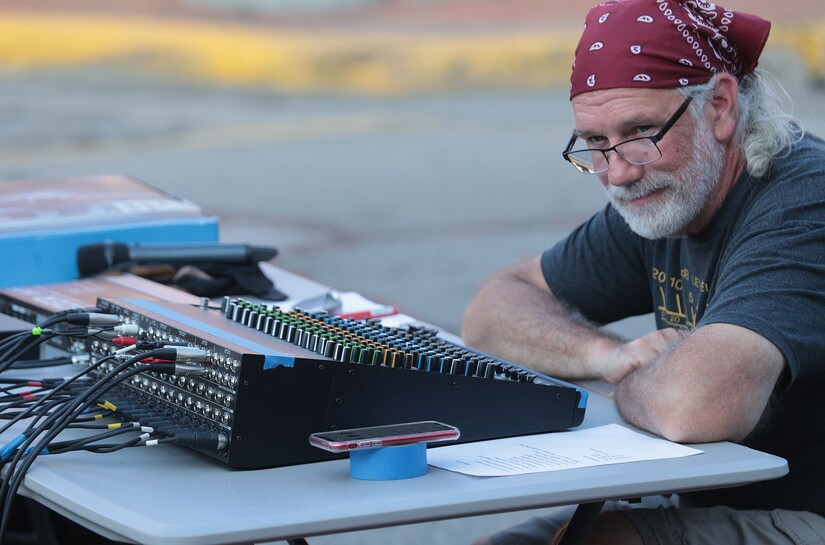 More News from Saline