From Rock'n'Roller to Saline Funeral Director, Jim Robison Lived a Rich Life
Image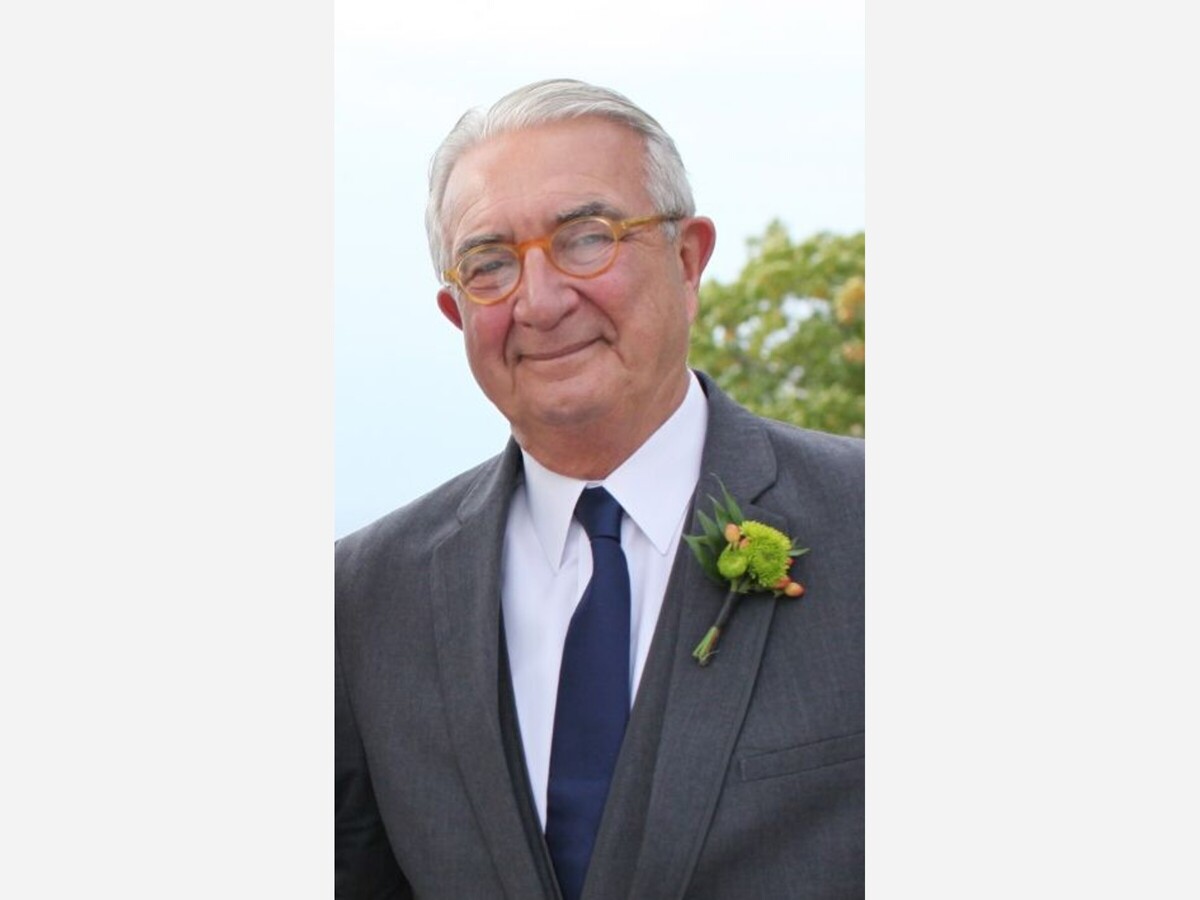 Willard "Jim" J. Robison Jr, also known as "Digger," age 80, died suddenly on Sunday, September 17, 2023 at home in Saline, MI. He was born on October 26, 1942, to Willard "Bud" and Agnes (Gregor) Robison of Perrysburg, OH. As a young boy, he had a lot of energy to burn, and preferred being outdoors to sitting at a desk. As a teenager, he combined these traits running with the track and field team, playing golf and tennis, and going fly-fishing.
Jim also became a skilled drummer, joining the million sellers Rock and Roll Hall of Fame band "Johnny and the Hurricanes." He graduated from Rossford High School in 1960 and stayed with the Hurricanes, touring "hot spots" in the US, the UK and Germany. In 1962, the band headlined at the Star Club in Hamburg where the Beatles were their opening act. Back in the US, the Hurricanes played backup instrumentals for artists including Chuck Berry, Jerry Lee Lewis, Del Shannon, Bobby Darin, Bill Haley and the Comets, and The Big Bopper. For two years, Jim also toured with Dick Clark Productions and American Bandstand.
Eventually, he left the band and shifted his focus to academics, attending Bowling Green University, Ohio University, and graduating from Toledo University with a B.S. degree. As an undergrad, Jim worked part time for a local funeral home, where his interest in mortuary science was inspired. But the call of the outdoors was still strong, so he began graduate courses in landscape architecture at the University of Michigan.
Ultimately, Jim decided his science skills would be a better fit in the mortuary field, and landscaping became his avocation. He graduated with high honors from Cincinnati College of Mortuary Science (CCMS) in 1970, then became a licensed funeral director in MI. Jim joined the staff of Muehlig Chapel in Ann Arbor, beginning a career of more than 50 years as a funeral director. Overlapping his studies, he served in the US Air Force 180th Tactical Group from 1966-1972.
In August 1976, he met Alison Reed, a public school teacher and musical theater actress. A whirlwind courtship ensued, and they were married in her parents' home on December 11th. Both enjoyed traveling, making frequent trips north to the Homestead in Glen Arbor, theater weekends in Stratford, Ontario, and to the Caribbean. These continued after starting a family. Their son Stephen was born in 1979 and daughter Emily in 1982. In April 1983, Jim, Alison, and their children took a leap of faith together and moved to Saline, in anticipation of becoming the next owners of Bahnmiller Funeral Home.
Eight months later, the Bahnmillers closed on the sale of the business, and the Robison-Bahnmiller Funeral Home was born. Jim did not come to Saline, solely to be in business. He came to serve this community. He and Alison assimilated themselves into the fabric of life here. Jim's delight was in new friendships, learning the history of his family's new hometown, exceeding people's expectations and earning people's trust by the way he worked. He had the uncanny ability to remember who was related to whom, where they lived and where all their family members were buried. He could name generations of a family tree, yet he struggled to recall what he had eaten for breakfast! Jim wanted to get to know you and your stories. He was an expert storyteller, himself. Most of his were true, some were slightly exaggerated, and some are still pending peer review. Humor was both his shield and sword. Jim was a tireless perfectionist and meticulous about detail in every service he conducted, but without arrogance. He needed to balance long hours plus an unpredictable schedule plus emotionally charged work, with recreation . . . and even a bit of mischief. Away from work and community, Jim pursued a number of interests he relished. Doting on his two Boxers, Burton and Max - we have it on good authority Jim's got his arms around them both. Collecting and driving fine sports cars. Designing, planting and caring for beautiful landscapes. Sailing with his own "Rat Pack." Savoring a fine cigar. Feeding 'his' birds. Grilling lamb chops and filets. And always at a beach. When Jim was invited to play congas with local musicians at beach bars on Tortola, the singing and dancing ramped up. But at the end of the day, he needed the calm and peace of watching the sunset.
In the past 10 years, Jim experienced a new dimension of joy, the births of his grandchildren. Never were his eyes filled with more light nor did he have more spontaneous energy in his voice than when he saw them. They named him "PopPop." Jim claimed the name with his whole heart.
Jim is survived by his wife and their children Stephen (Jamie) Robison of Saline, Emily (Kyle) Travis of Ada, MI, four grandchildren, Lukas John and Ruby Ann Robison, and Madison Agnes and Keegan David Travis, sister-in-law Mollie (the late brother Denis), of Dexter, nephews Michael (Kiersten) Robison of Clinton Twp, Todd Robison of Belleville, niece Kelly (Kevin) English of Grosse Pointe Farms, MI, and a host of Alison's nieces and nephews who knew their "Uncle Jim" as generous and highly entertaining.
Jim was preceded in death by his parents, brother Dr Denis Robison, cherished friends Rob Merchant, Frank Jarosi, and Ron Andryc, and his irreplaceable pets Burton and Max.
Jim was a member of Bethel United of Christ in Manchester, MI. All friends are invited to gather on Monday, September 25, 2023 from 2:00 P.M. to 7:00 P.M. at the Robison-Bahnmiller Funeral Home in Saline. Visitation will continue at Bethel United Church of Christ in Manchester, MI on Tuesday, September 26 from 10:00 A.M. until the time of Funeral Service at 11:00 A.M. Pastor David Bucholtz will officiate. A luncheon will be held at the Church following the service. Burial will take place privately at a later date in Oakwood Cemetery in Saline, MI. In lieu of flowers, memorial contributions in his name may be made to the Leelanau Conservancy or to Saline Area Social Service, and envelopes will be available at the funeral home and Church. To view a full obituary, to leave a memory you have of Jim, or for directions please visit www.rbfhsaline.com.
More News from Saline