Women's Retreat: Finding Your Path to God
Image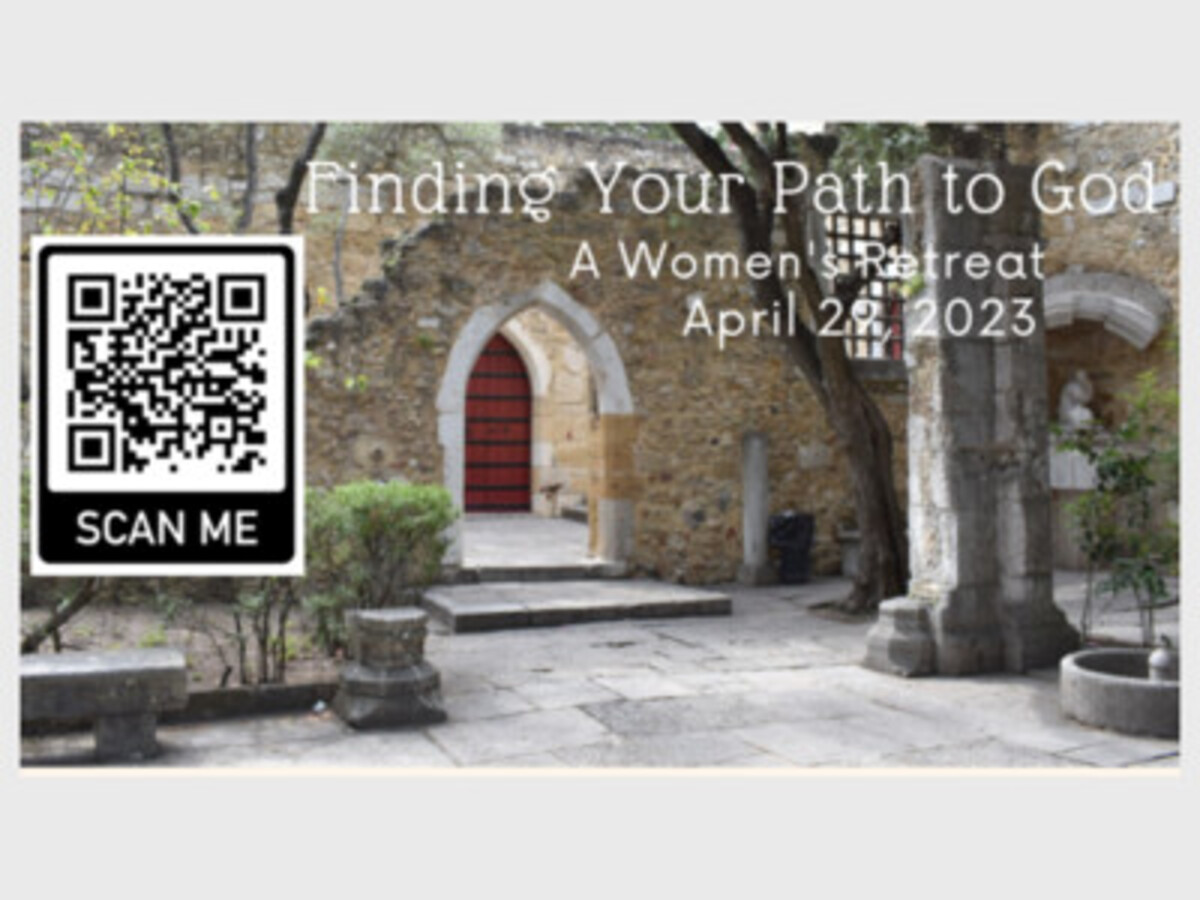 This post expresses the views and opinions of the author(s) and not necessarily that of The Saline Post management or staff.
9am-3pm, Led by Pastor Kimberly Secrist Ashby and Linda Brown. $10 Registration prepaid includes brunch. to register, visit https://tinyurl.com/2p9nscd5 or scan the QR code in the photo.
Jesus invites us to live in the way of God's love for us. This sounds simple in Jesus' words, but it can prove difficult in complicated lives. How can we open ourselves to this invitation & experience God's grace? What gets in our way?  
The morning session is designed to provide opportunities to release burdens and consider our journey of faith through small-group sharing, personal reflection and lighthearted activities. We will break for brunch.
The afternoon session will help us discern our spiritual type. What feeds and nurtures us? In small groups we'll try practices that turn us towards unforced rhythms of grace from God, discovering things we can incorporate into our lives in ways that give us more joy, hope, and love. 
Questions? Call the church office, 734-429-4140
First Presbyterian Church of Saline
143 East Michigan Ave
Saline, MI 48176
United States