Image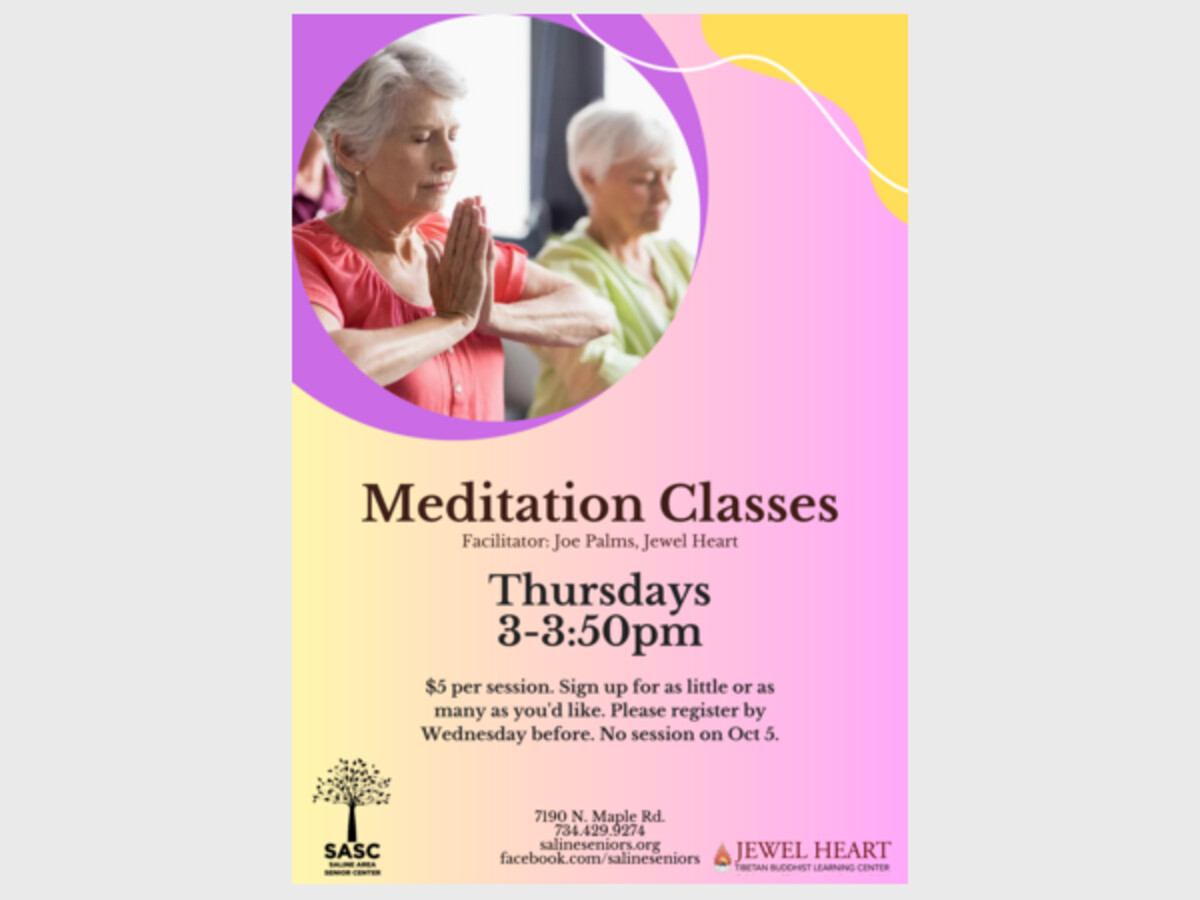 This post expresses the views and opinions of the author(s) and not necessarily that of The Saline Post management or staff.
Why meditate? Meditation builds focus and awareness, essential conditions for a clear and stable mind. Meditation helps us more honestly engage with ourselves and the world around us. These classes offer hands-on experience with the basic elements of meditation using the breath and techniques for coping with distracted or drowsy moments. Classes are open to all - newcomers to meditation, long time meditators, and those looking for group meditation with others.
Classes are $5 each You may register for as little or as many classes as you'd like. Please register by the Wed before your session. For over 30 years, Joe has studied martial arts and meditation to reestablish his mind-body connection. He facilitates meditation classes with the intent of helping others to train their minds, to benefit themselves and those around them. You are welcome to bring a comfortable cushion and blanket. This program is generously sponsored and facilitated by Jewel Heart Tibetan Buddhist Center. No session on Oct 5.
To register online: https://sasc.recdesk.com/Community/Program
Saline Area Senior Center
7190 N. Maple Rd
Saline, MI 48176
United States