Carrigans Announce Plans to Sell Downtown Saline Cafe
Image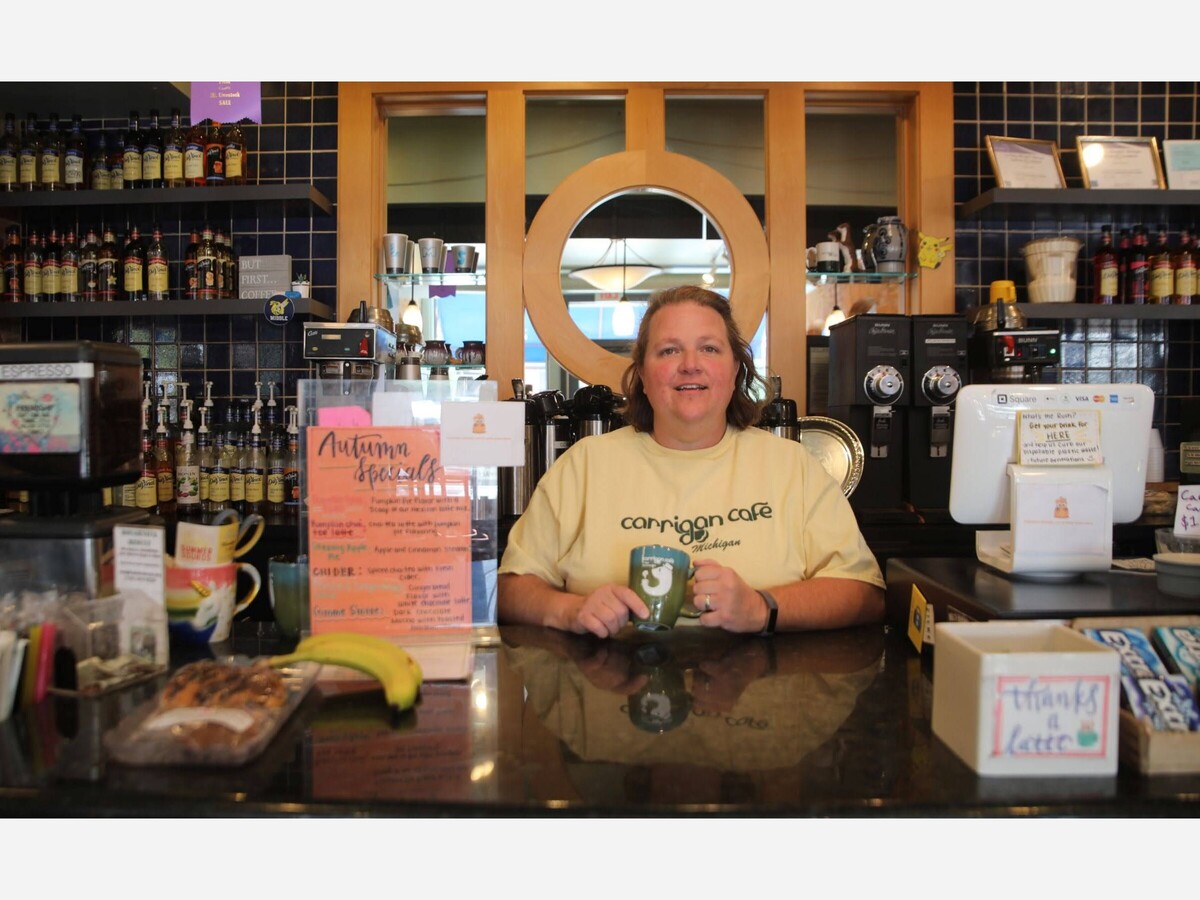 (Press release)
After much deliberation, Karen & Jason Carrigan have decided to sell the Carrigan Cafe. As recent visitors know, Karen and Jason relocated to Macon, Georgia for Jason's dream job in December of 2020. They decided to keep Carrigan Cafe open and have kept it going with the help of staff, family and all the customers. Karen visited Saline often over the two years.
However, it's not easy to run a business from 800 miles away. Now, Karen and Jason are looking for the next entrepreneur to create memories of their own. 
"Saline has been a wonderful extended family to me. I love every person who comes through the door," said Karen. "I will come back to visit you - we'll just meet in another person's cafe."
Karen and Jason purchased the former My Favorite Cafe and opened the doors of Carrigan Cafe back in September 2014. The cafe takes pride in continuing to serve great coffee from Coffee Express Roasting of Plymouth, just like they did at the Drowsy Parrot. The cafe offers breakfast, lunches, and snacks, all crafted in-house.
Carrigan Cafe has kept its door open through thick and thin. During the Michigan Ave Makeover, everyone fought through the detours to visit. Customers kept coming through the depths of the Coronavirus pandemic – "We are essential, I am going to stay open, people need their coffee & morning routine" said Karen at the time.
Karen would like to send a couple messages to the Saline community. First, Carrigan Cafe will not be closing until a buyer is found, so please continue to visit. Second, please bring in your gift cards to redeem them! Third, there is swag for those who would like a keepsake, such as hats, scarfs, blankets, and travel mugs! There will also be one more round of Carrigan Cafe logo t-shirts if there's interest, so please let us know if you would like one. Finally, and most importantly, thank you all so much for all the support, love, hugs, and loyalty. It has been a wonderful adventure to experience something new in Saline every day with you these nine years.
Jenn Smith of O'Connor Real Estate is representing Karen and Jason for the sale. She can be reached at (734) 612-1586 or jsmith@oconnordetroit.com.
More News from Saline
File Attachment