Wife, Mother of 3, Nancy Jo Helzerman Worked as a Registered Nurse
Image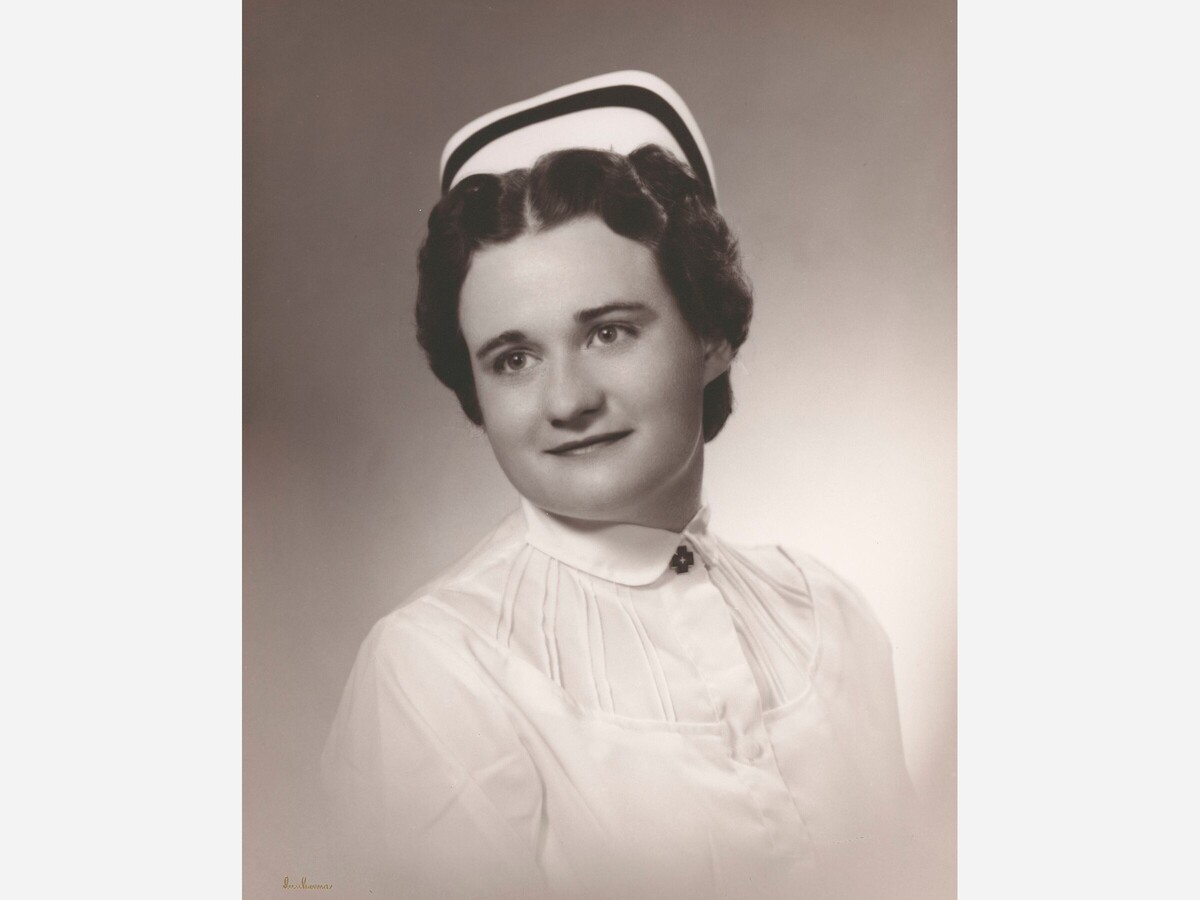 Nancy Jo Helzerman, age 88, loving mother, grandmother, aunt, and friend died quietly on Friday, June 30, 2023 and is now joyfully reunited with her husband, Calvin.
She was born on February 20, 1935 in Springport, Michigan, where she grew up, and enjoyed helping her dad with farming and developed a love of horses, with her parents Alvin and Emma (née Cockroft) Anderson and her two siblings. Following her graduation from Springport High School in 1953, she enrolled in nursing school at Jackson Junior College and W. A. Foote Memorial Hospital. During her nursing rotation she met her future husband, Calvin, while both were working at the Ypsilanti State Hospital. In 1956, Cal and Nancy were married, and Nancy also became a registered nurse.
While establishing their home in Willis, Michigan, Nancy began her career as a nurse and her passion for helping others was a constant throughout her life. After having children, Nancy returned to college, this time at Eastern Michigan University, where she completed a B.S. degree in 1970. She quickly began a second career in teaching. During her twenty years at Lincoln Consolidated Schools, she touched the lives of many fourth and fifth grade students.
As they transitioned to their retirement years, Nancy and Cal moved to northern Michigan. Their home, located on a chain of lakes, allowed them to enjoy boating, fishing, and snowmobiling. They also took many trips in their motorhome to visit family and friends. Other hobbies Nancy enjoyed were crocheting, knitting, gardening, and reading. She also was an active member in her community serving in various capacities. Most recently Nancy has been a resident of the Memory Support Center, Brecon Village, located in Saline, Michigan.
Nancy is survived by, daughters, Dawn Fiser (Jack Brugger), Karen Cobb (Martin), son Dale Helzerman, grandchildren Katie Mickevicius, Sara Pieske (Nick), Jenni Moro (Ryan), Emily Cobb, great-granddaughters, Alayna Pieske, Hailey and Kennedy Moro, brothers-in-law Lynwood (Jean) Helzerman, and George (Sandra) Helzerman, and many nieces and nephews. In addition to her husband Calvin, she was preceded in death by her parents and siblings Richard (Greta) Anderson, and Virginia (George) Schmidt.
Friends may join the family for a time of visitation on Wednesday, July 5, 2023 from 11:00 A.M. to 1:00 P.M. at the Robison-Bahnmiller Funeral Home in Saline. Funeral Services will follow and will be held at 1:00 P.M. with Pastor Roger Bennett officiating. Graveside Services will take place on Thursday, July 6, 2023 at 2:00 P.M. at the Chippewa Lake Cemetery. Memorial contributions in Nancy's name may be made to the Memory Support Center, Brecon Village, 101 Brecon Drive, Saline, Michigan 48176, or the Chippewa Lake Community Church, 10490 Lake St, Chippewa Lake, MI 49320. To leave a memory you have of Nancy, to sign her guestbook or for directions please visit www.rbfhsaline.com. Arrangements entrusted to the Robison-Bahnmiller Funeral Home of Saline, MI.
More News from Saline