Image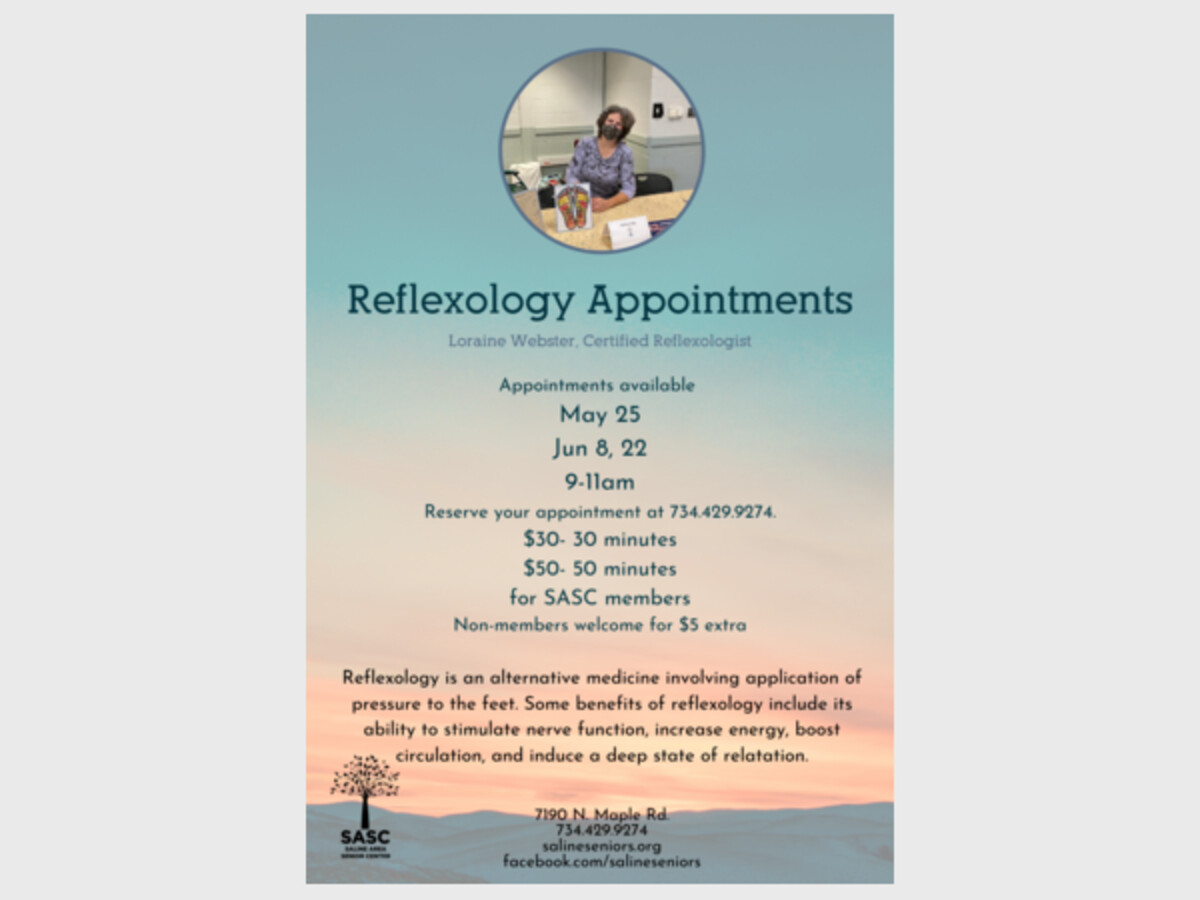 This post expresses the views and opinions of the author(s) and not necessarily that of The Saline Post management or staff.
Reflexology is an alternative medicine 
involving application of pressure to the feet. Some benefits of reflexology include its ability to stimulate nerve function, increase energy, boost circulation, and induce a deep state of relaxation. Appointments are $30 for a half hour or $50 for 50 minutes. Register at the front desk or via phone. Nonmembers pay $5 extra.
Saline
7190 N Maple
Saline, MI 48176
United States