Family Meal @ Salt Springs Brewery: Smoked Salmon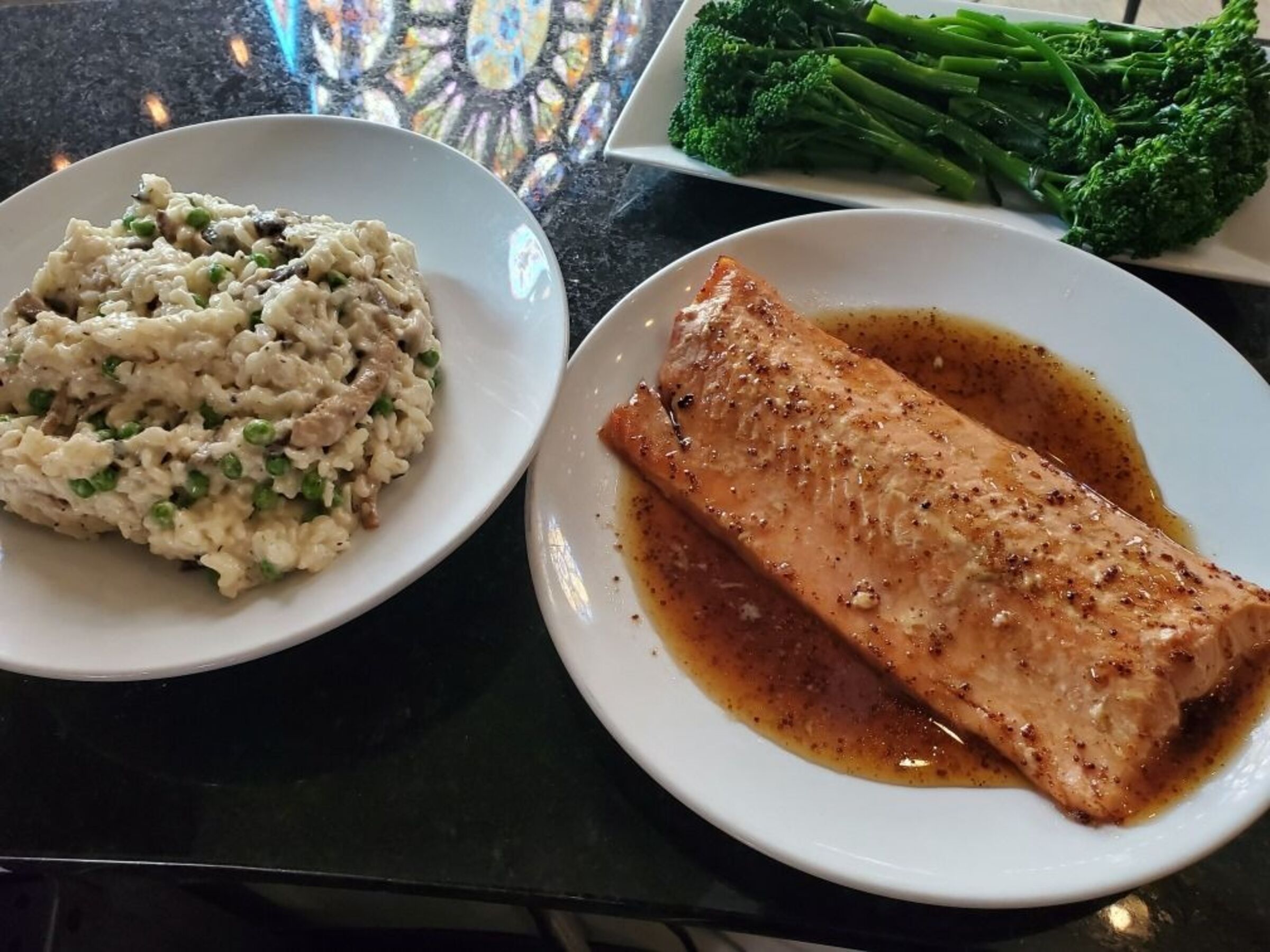 Salt Springs Brewery offers another family meal. 
Smoked Salmon $40
It is served with wild rice risotto, charred asparagus. scallion cream sauce, and sweet onion marmalade.
Ready for pickup at 3 p.m. Call early. Limited quantities.
Hot, fresh, and ready for pick up. Feeds 5 - 6
This week's special: 2 crowlers for $10 with the purchase of any family meal. Your choice of Impunity, Oktoberfest, Hefeweizen, or Headless Hopsman Pumpkin Ale.
Phone 734.295.9191
Salt Springs Brewery
117 S. Ann Arbor St.
Saline, MI 48176
United States