RunTough for ChadTough Defeat DIPG 5K & 1M Fun Run
Image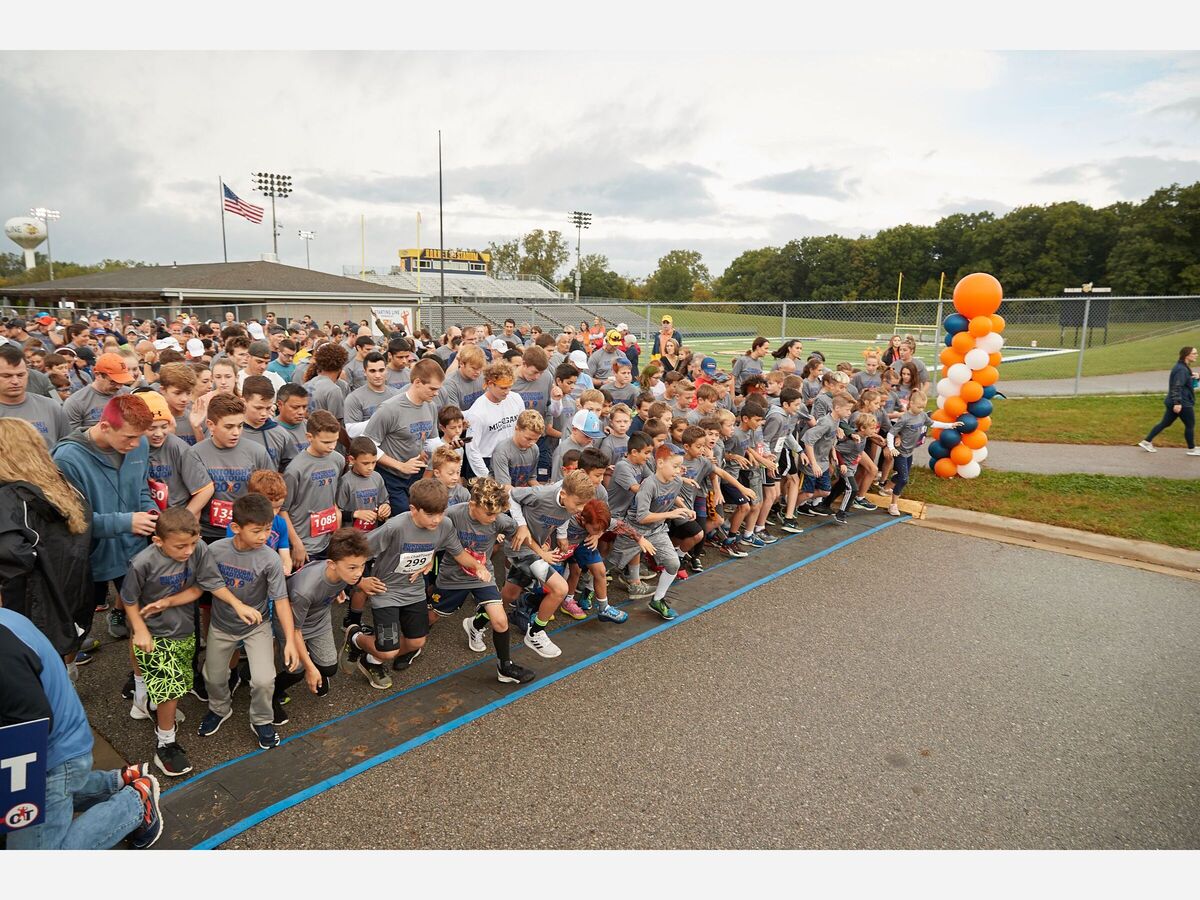 This post expresses the views and opinions of the author(s) and not necessarily that of The Saline Post management or staff.
RUNTOUGH IS BACK!
ChadTough Defeat DIPG Foundation is excited to announce the kickoff of the 8th annual RunTough 5K and 1M Fun Run, which will be held both virtually and in person at Saline Hornet Stadium on September 25th. This family-friendly 5K and 1 Mile Fun Run is the foundation's longest-running event.  This year's race is presented by Blue Cross Blue Shield of Michigan.
History
"RunTough for ChadTough" originated in 2014 when a group of neighbors in the Saline area came together in support of Chad Carr, a 3-year-old boy who had been diagnosed with terminal brain cancer called DIPG. Since then, RunTough alone has raised over $1.5 million for pediatric brain cancer research and inspired more than 13,000 registrants.
"RunTough will always hold a special place in our heart," said co-founder Tammi Carr. "Our community surprised us within weeks of Chad's diagnosis. The outpouring of support meant everything. We now hold the event around his birthday every year as a celebration of his life. And it has become the primary way we endure marking another year without him."
#DefeatDIPG
Brain cancer kills more kids than any other type, and DIPG is responsible for almost half of all pediatric brain cancer deaths. With a nearly 0% survival rate and less than 1% of federal cancer research funding earmarked for ALL types of pediatric brain cancer, it's no surprise that the standard of care has not changed in the six decades since Neil Armstrong's daughter died of DIPG. But thanks primarily to families like the Carrs, who have channeled their grief into an effort to fund game-changing research on DIPG, doctors have begun to discover breakthrough treatments that are showing great promise, so much so that they now believe a cure will be found in our lifetime.
In Person Is BACK!
Assuming local conditions allow, the foundation will be welcoming as many local families as possible to join them in September. Event chair Zoe Thompson said, "We are so happy to be able to offer a fun, safe, meaningful way for families to gather together and help make a difference. This event has always been a favorite among local families. We look forward to celebrating together come fall."
As in years past, virtual participants from all over the world are encouraged to register. The foundation has a goal of inspiring at least 5 registrations from every state in the U.S., in honor of the 5 years Chad was with his family. In addition to the main RunTough event, satellite efforts are being hosted by ChadTough Defeat DIPG Family Partners and other families affected by pediatric brain cancer across the country.
And NEW this year – registration options for as low as $20! Of course, the foundation will continue to offer an in-person-only toddler special – $5 for children 5 and under.
REGISTER AT https://runsignup.com/Race/MI/Saline/ChadToughRun
Saline Hornet Stadium
1300 Campus Parkway
Saline, MI 48176
United States