Donate to the Container of Care for Care Village through 9/17!
Image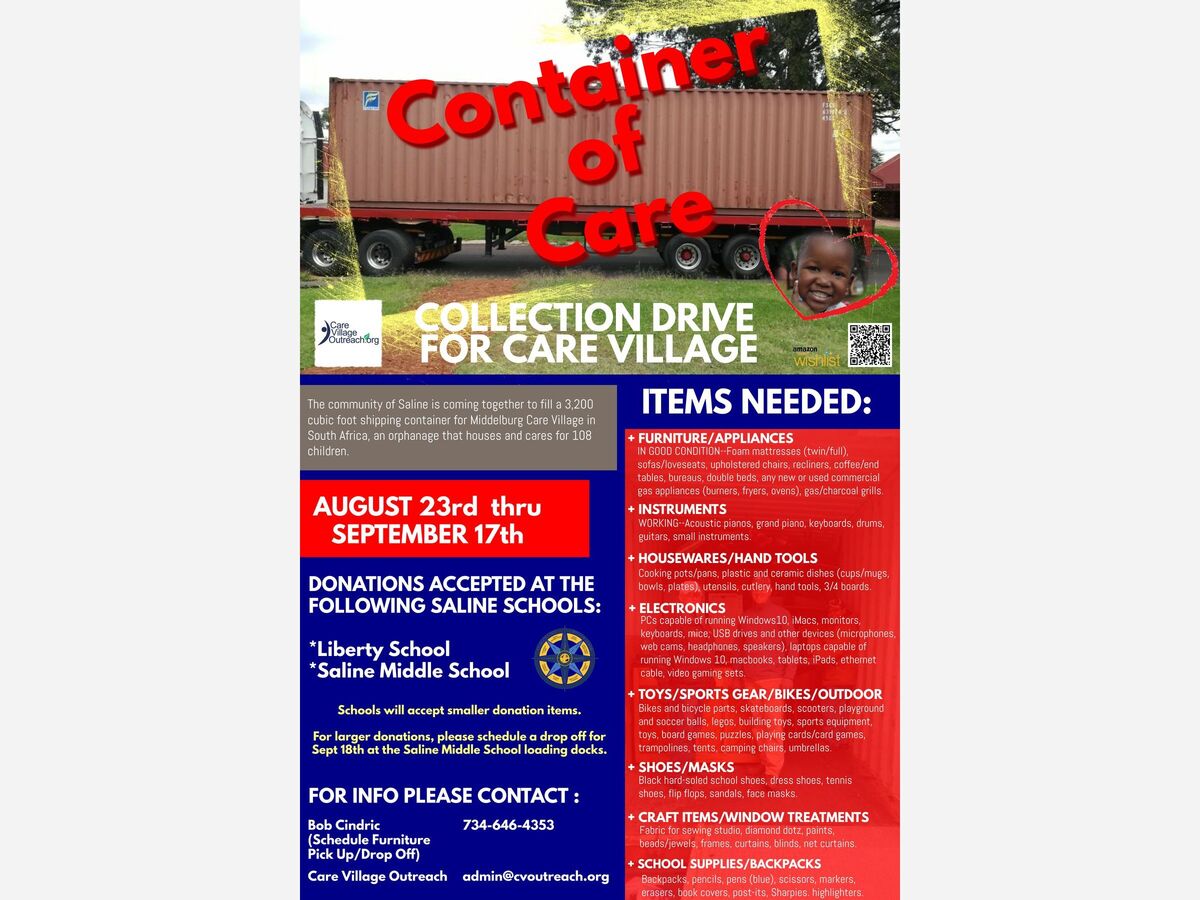 This post expresses the views and opinions of the author(s) and not necessarily that of The Saline Post management or staff.
Please donate to the Container of Care being shipped to Care Village in Middelburg, South Africa, to support the care and education of 108 orphan children. Many thanks to Saline Area Schools, and the surrounding communities for continuing to support this global connection.
Small donations are being accepted at Liberty School and the Saline Middle School.  For larger items, please call Bob Cindric at 734-646-4353, to arrange collection at the Saline Middle School loading docks on 9/18.
Liberty School & Saline Middle School
Saline, MI
United States