Image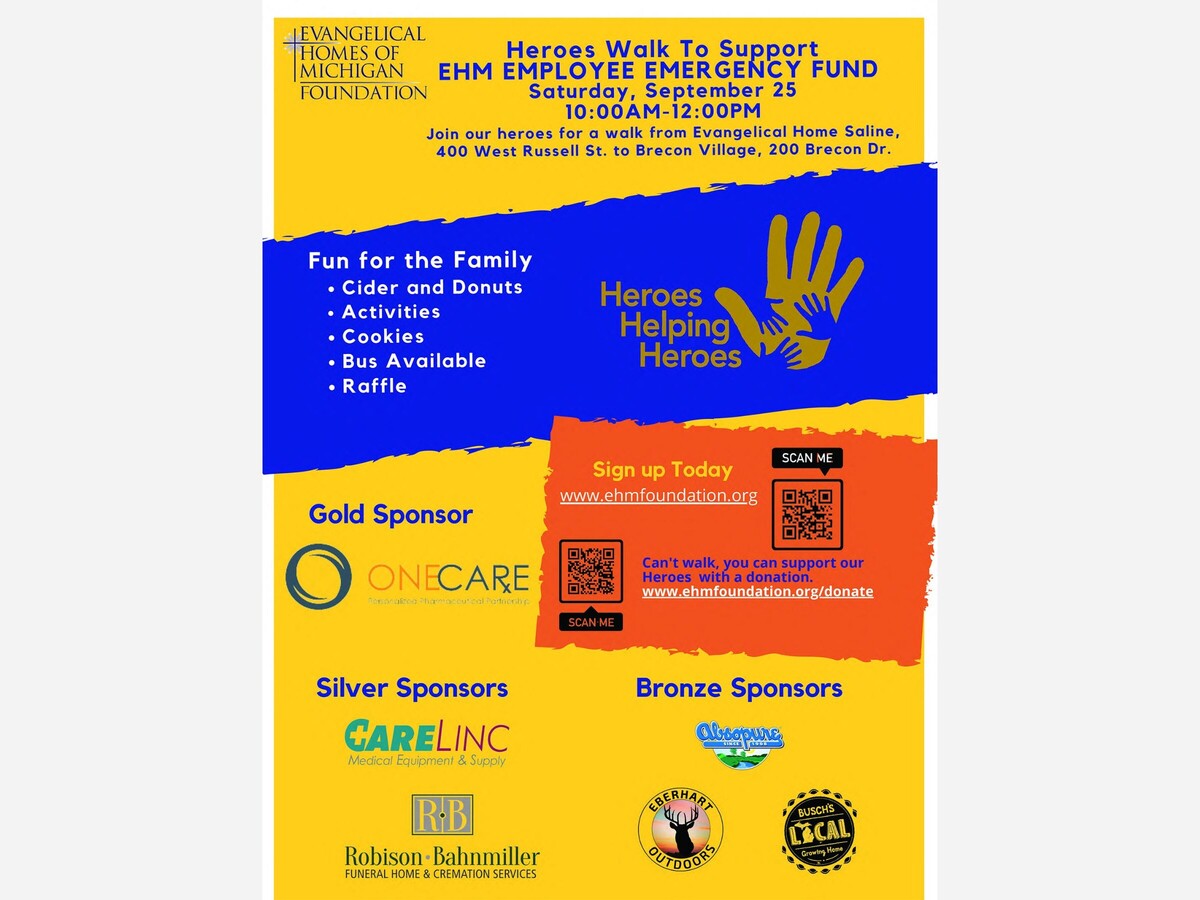 This post expresses the views and opinions of the author(s) and not necessarily that of The Saline Post management or staff.
Come join us to honor our hardworking employees through the recent difficult times. We will walk from our location at 400 West Russell Road to our Brecon Village campus with music, fun and fanfare.  Join us for cider and donuts, activities, raffles and prizes!
We are pleased to introduce the launch of the EHM Heroes Helping Heroes Employee Emergency Fund. This new program is funded by donations to the EHM Foundation and designed to offer financial support to team members in need of financial assistance. The Heroes Helping Heroes Employees Emergency Fund was launched with a generous gift from a wonderful family. We are in the beginning stages of raising money to create a sustainable fund which will continue to serve our team members for years to come. 
For more information contact:Karen Adams Shellie- 734-222-7260 shelliek@ehmfoundation.org
EHM Senior Solutions
400 West Russell St.
Saline, MI 48176
United States