Saline Rotary's Pizza for Polio
Image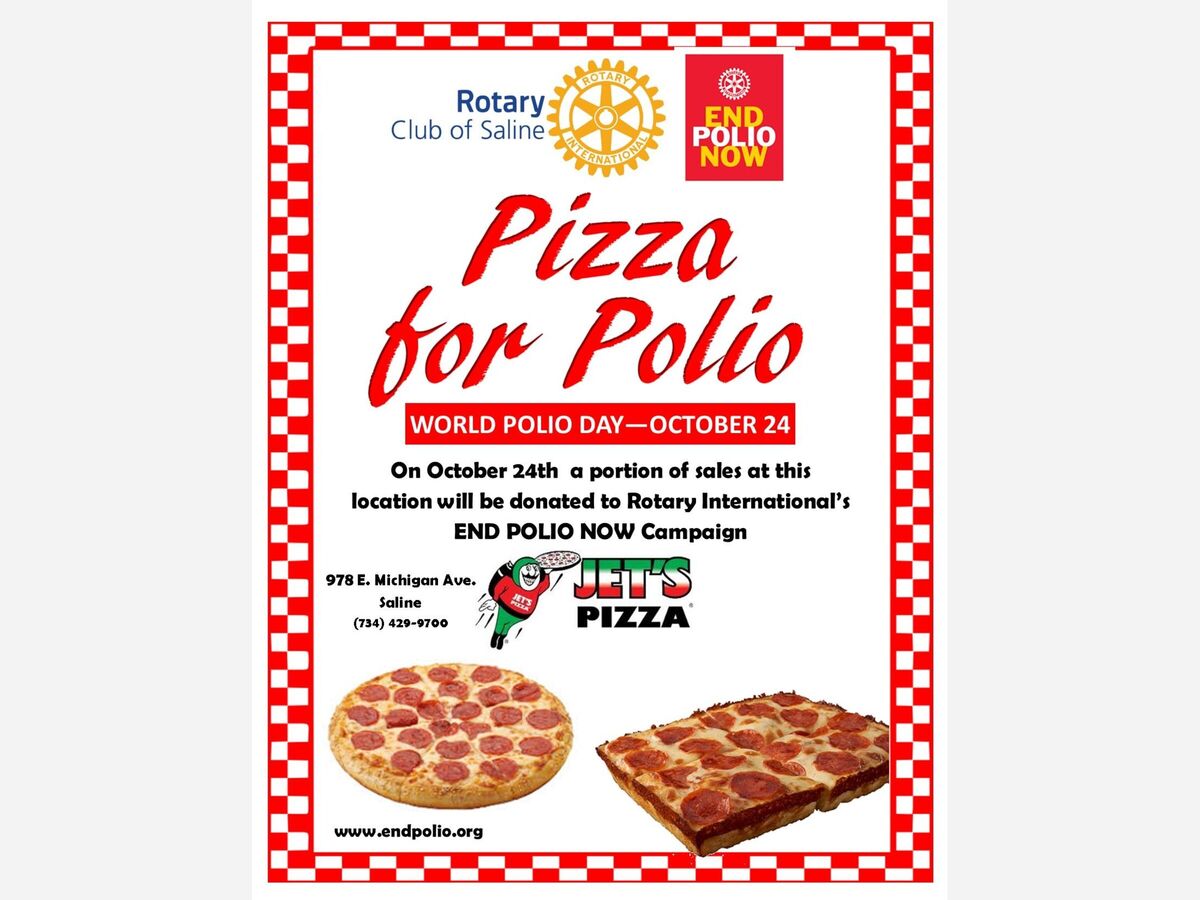 This post expresses the views and opinions of the author(s) and not necessarily that of The Saline Post management or staff.
In honor of Rotary International's World Polio Day, on October 24, 2021 a percentage of all sales at the Saline Jet's Pizza location will be donated to End Polio Now.
Please consider supporting this great effort and this wonderful community partner (Jet's Pizza) and join Saline Rotary in participating in Pizza for Polio on Sunday, October 24, 2021.
From www.endpolio.org:  "Rotary is an international community that brings together leaders who step up to take on the world's toughest challenges, locally and globally. The eradication of polio is one of our longest standing and most significant efforts. Along with our partners, we have helped immunize more than 2.5 billion children against polio in 122 countries. We have reduced polio cases by 99.9 percent worldwide and we won't stop until we end the disease for good."
Jet's Pizza
978 E Michigan Ave
Saline, MI 48176
United States