McVey Elected President of Saline Board of Education, New Trustees Seated
Image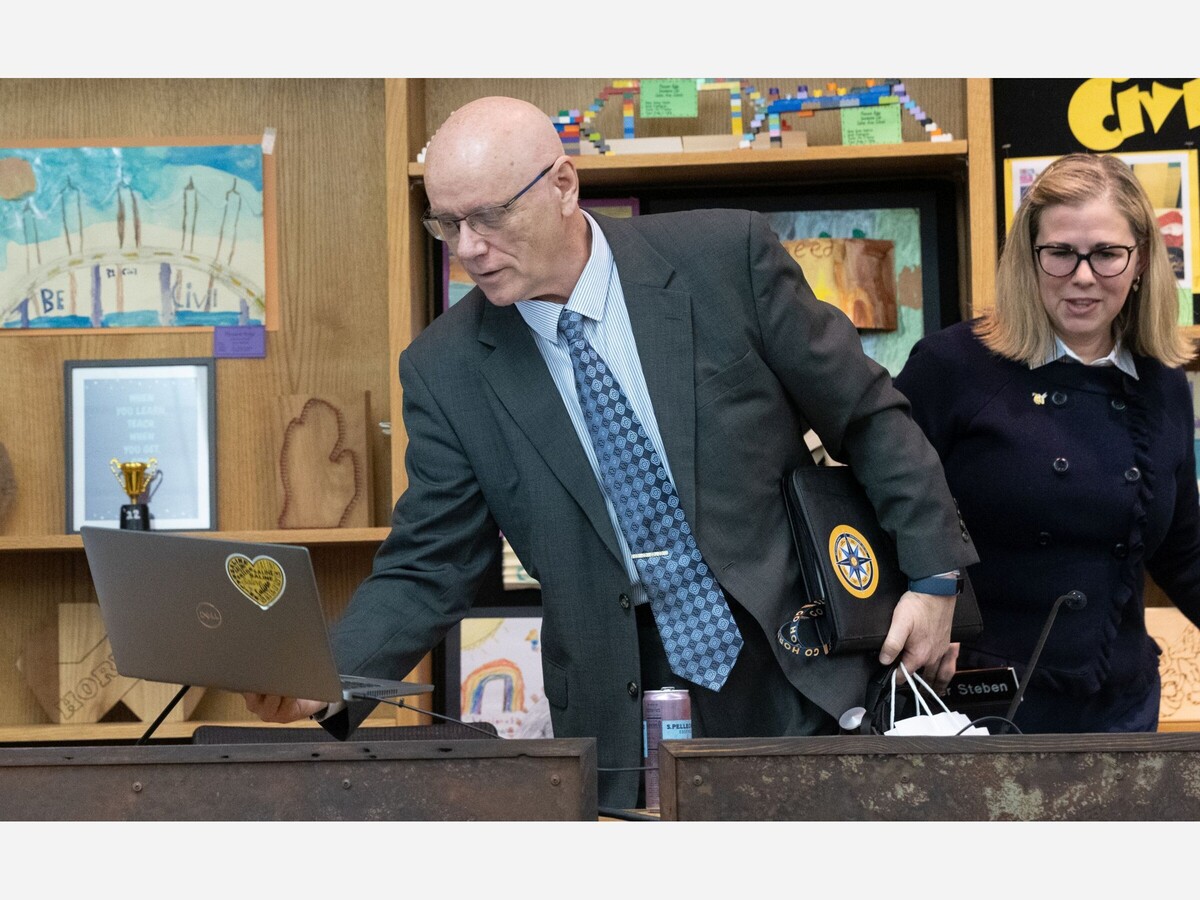 Michael McVey was elected president of the Saline Board of Education at Tuesday's meeting.
During the board organization meeting, Jennifer Steben, who has been president for two years, nominated McVey, who served as vice-president last year. There were no other nominees. McVey won by a 7-0 vote.
The vote for vice-president was contested. Trustee Susan Estep nominated herself. Trustee Tim Austin nominated Steben, who won by a 5-2 vote. Steben, McVey, Brad Gerbe, Jenni Miller and Austin voted for Steben. Lauren Gold and Estep voted for Estep.
The board then turned to the secretary position. Gerbe nominated Miller. McVey nominated Estep, but Estep declined. Miller collected all seven votes.
The last election was for the board's treasurer. Miller nominated Gerbe. He was the board's only nominee and collected all seven votes.
Earlier in the meeting, the freshly-elected trustees were sworn in by Judge Anna Frushour.
Pictured below is the new Board of Education (note, Superintendent Steve Laatsch is not actually a member of the board, nor does student rep Allison Doran have voting privileges).