Saline Landlords Voice Concerns Over New Rental Ordinance
Image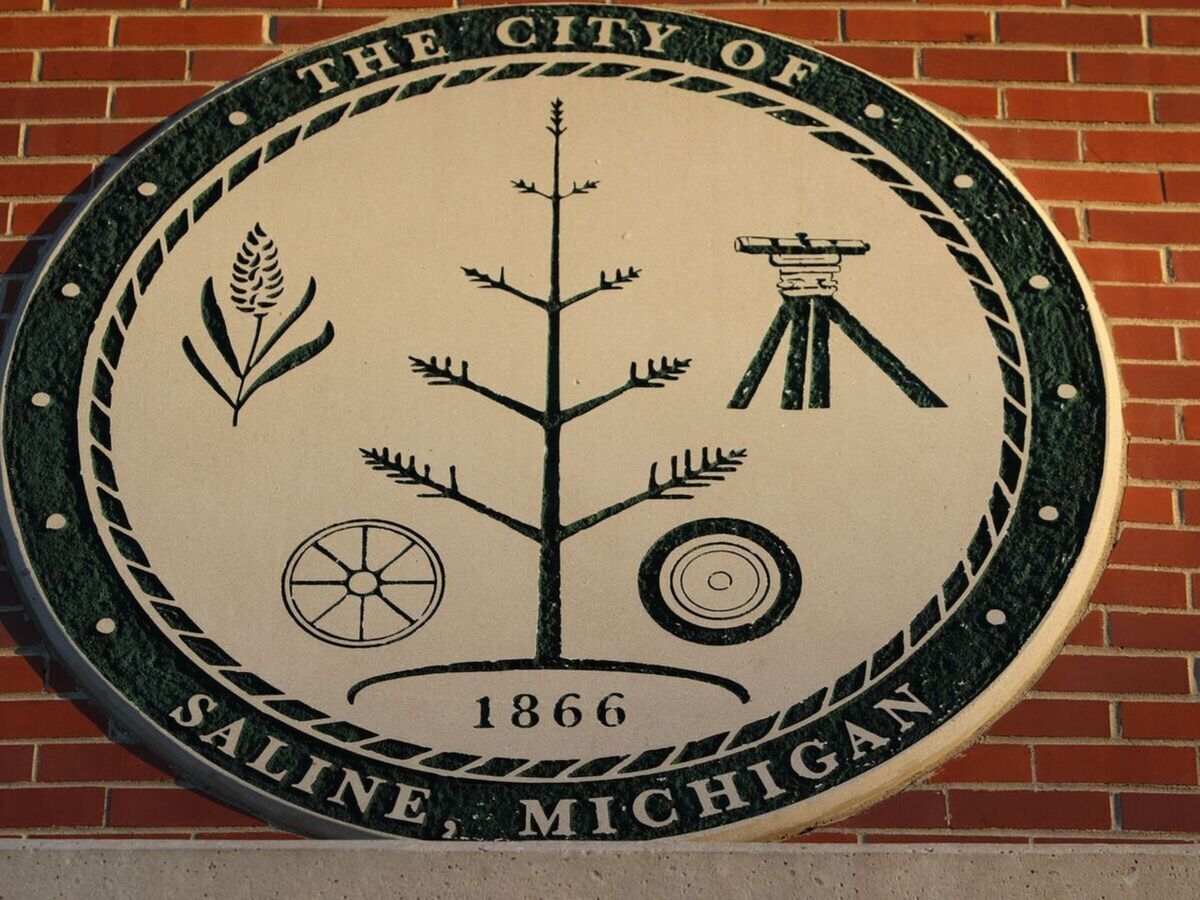 A Saline City Hall chamber full of landlords voiced concerns about the city's new rental inspection ordinance at a meeting Feb. 2.
The meeting was held to explain the ordinance to landlords. Many, however, took the meeting as an opportunity to voice their concerns about government overreach and costs cut already slim margins and that may be passed on to tenants already struggling with inflation.
The ordinance, adopted last September, requires certificates of compliance for all rental units. The certificates must be renewed every year two years  - or every three years if there were no red flags found during the previous inspection.
Failure to comply with this ordinance would lead to fines of $100 (first offense), $300 (second offense within two years) or $500 (subsequent offenses within two years).
There are fees associated with the rental inspections - fees that could be passed on from landlord to tenant. For a single-family registration, there is a one-time $100 charge. For a duplex, there is a $125 fee. For multi-family homes, the fee is $150.
Several landlords said they knew nothing about the ordinance and should have been consulted before council approved the ordinance.
Dave Jebb has been a landlord in Saline for more than 20 years.
"The fact that you're going to impose this on us without us even knowing about it is a travesty," Jebb said.
Jebb said the ordinance was unnecessary.
"It seems to me that if the city said, 'If you have a complaint, call the city, we'll take care of it,' that would work. All of these buildings were inspected by the city when we bought them. There are probably no catastrophic issues that need to be addressed," Jebb said. "I'm falling out of love with the City of Saline just because we're being taxed to death."
Jebb said if you looked around the city hall chambers, most of the landlords in attendance were senior citizens.
"We're already on a fixed income. We worked our lives to have one investment property, and now we've got the City of Saline saying every two years you're gong to pay us more money," Jebb said. "This is BS."
One landlord owns a condo in the city. They charge $21,000 a year in rent and $7,000 goes to property taxes. She said the profit margin was already thin. That doesn't include insurance and repairs.
So when she got the letter about the ordinance, it was heartbreaking.
"We have eight children. We pay for their education. We feel like the taxes alone are an undue burden on our family and I want to put a face to that," she said, adding that people assume because someone is a landlord they must be wealthy.
She said this ordinance was likely going to cause her to sell her condo.
"This is just one more added thing to the responsibilities I have in my life," she said. "I think the USA is becoming a little too complex. Especially the City of Saline."
One landlord said she's had the same tenant for six years.
"If they call for something that needs repair, we fix it. They are happy. I can see them saying they don't want anyone on their property," she said.
One landlord asked if the city could suspend the ordinance and review it with more input from landlords just discovering the new rules.
Mike Radzik, a Carilsle Wortman & Associates employee who guided the city through the ordinance, said that he wasn't sure if the city could suspend the ordinance. He said that the city went through the standard legal process of publishing the ordinance in the paper and that having readings of the ordinance in meetings that were broadcast on Youtube and cable television. Radzik said there were landlords at the meeting.
Saline Township resident Eric Grossman said the ordinance would hurt residents who can least afford it.
"In Saline, affordable housing is rental property. All your fees plus all the landlord fees is all going on the renters, so affordable housing is taking a big hit in Saline," Grossman said. "Not only are the rental costs going to go on the renters, but all the repairs are going to be paid for by the renters. The landlords are just going to pass it on. You've really driven the nail in the coffin of affordable housing."
Grossman said Mayor Brian Marl had said a majority of landlords take care of their property and that 95 percent of the city's landlords were going to pay for the five percent who were a problem.
Saline resident Sal Randazzo asked the city government was going to handle the complexity of inspecting all these homes when "you can't even pick up the leaves on the street on a timely basis? You can't take care of the water treatment plant or give me clean water."
Randazzo called the ordinance a government take over of private property and called for residents to challenge the ordinance and put it on the ballot for a vote.
Community Development Director Ben Harrington told the audience these ordinances were a very common to ensure renters are living in safe and habitable conditions.
The city crafted the ordinance in response to complaints from tenants in recent years. Most notably, a roof caved in at Thorncrest apartments a couple of years ago. Last year, tenants at Six Trails apartments complained they lived for weeks without heat in the winter.
Janet Dillon was among the members of city council who was in attendance. She said that while she applauded the landlords in attendance who provide safe housing for tenants, city council had to address issues that have come to council's attention - such as the roof collapse at Thorncrest or the substandard conditions at Six Trails.
One landlord, a former teacher, said then she was a teacher, she didn't send the whole class to the office when five students misbehaved.
Dillon said the city can't pick and choose where to inspect.
In September, before council unanimously passed the ordinance, Mayor Brian Marl praised the ordinance.
"I am strongly in support of it. I think the substance and the tone and tenor of this policy strike the right balance. It's not heavy-handed while at the same time it ensures accountability and reemphasizes the fact that every tenant in the City of Saline deserves to live in a safe and healthy rental unit," Marl said.
Marl said at the time  that most of the city's landlords are good, conscientious people who wanted to do the right thing.
Carlisle Wortman will do the inspections.
The program is expected to be revenue neutral for the city. The estimated $82,000 in cost in the first year will be covered by fees. After year one, the cost is expected to drop to about $62,000 annually.
For more information watch the video below or click here.
Replies
The council could offset the costs to responsible landlords with incentivized rewards for passing inspections. Such as a tax rebate for responsible housing.
The City of Saline keeps growing its administrative staff and it's reach into privatelive and privateproperty. Although this new ordinance 844 supposedly will not add staff it does add subcontractors and it does enrich government consultants. The new rental ordinance fixes nothing and creates more work and higher rents in the City of Saline for already overburdened residents and property owners. An excuse for this new ordinance is that an apartment roof collapsed in Saline. This problem would not have been averted by this ordnance because the City has admitted that they will not be crawling in attics to inspect such things. Failure of a roof structure is supposed to be addressed during the inspection of new construction. Obviously the roof problem was a result of a failure by government building inspectors. Paying for inspection of furnace heat exchangers for cracks is also nonsensical. What if a heat exchanger cracks a week or a month after an inspection? These additional burdens on landlords and tenants will not prevent anything that has happened in the past from happening again. Simply create an ordinance that requires landlords to put safety measures in place without any mandates for forced expensive inspection.  Better regulation policy would be to allow for tenants to complain if a landlord is negligent and then give the Landlord notice to make the opropriate correction. There is no need or reason to create any regulatory ordinance that burdens the 99% of good, responsible actors to correct the behavior 1% of negligent actors. Repeal Ordinance 844!
Since the main issue is with apartment complexes, why not have the ordinance only apply to a minimum number of units. It seems the only issues are happening with slum lords who don't care. Personally, I want my tenants to be happy so they take good care of my place. Again government over reach and spending more of our money on things they decide we need and hiring more people to do these unnecessary things and we have to pay for them.The concept that people who aren't in the business know more than people who are business and want to regulate these people baffles me. 
So, I was just filling out the forms I was so graciously mailed and see that the city is charging single family homes $100 and multi-family units (apartments) $150!? So an 8 plus unit apartments vs a house and we only get a $50 dollar break on registration...