Takeaways from the Feb. 6 Saline City Council Meeting
Image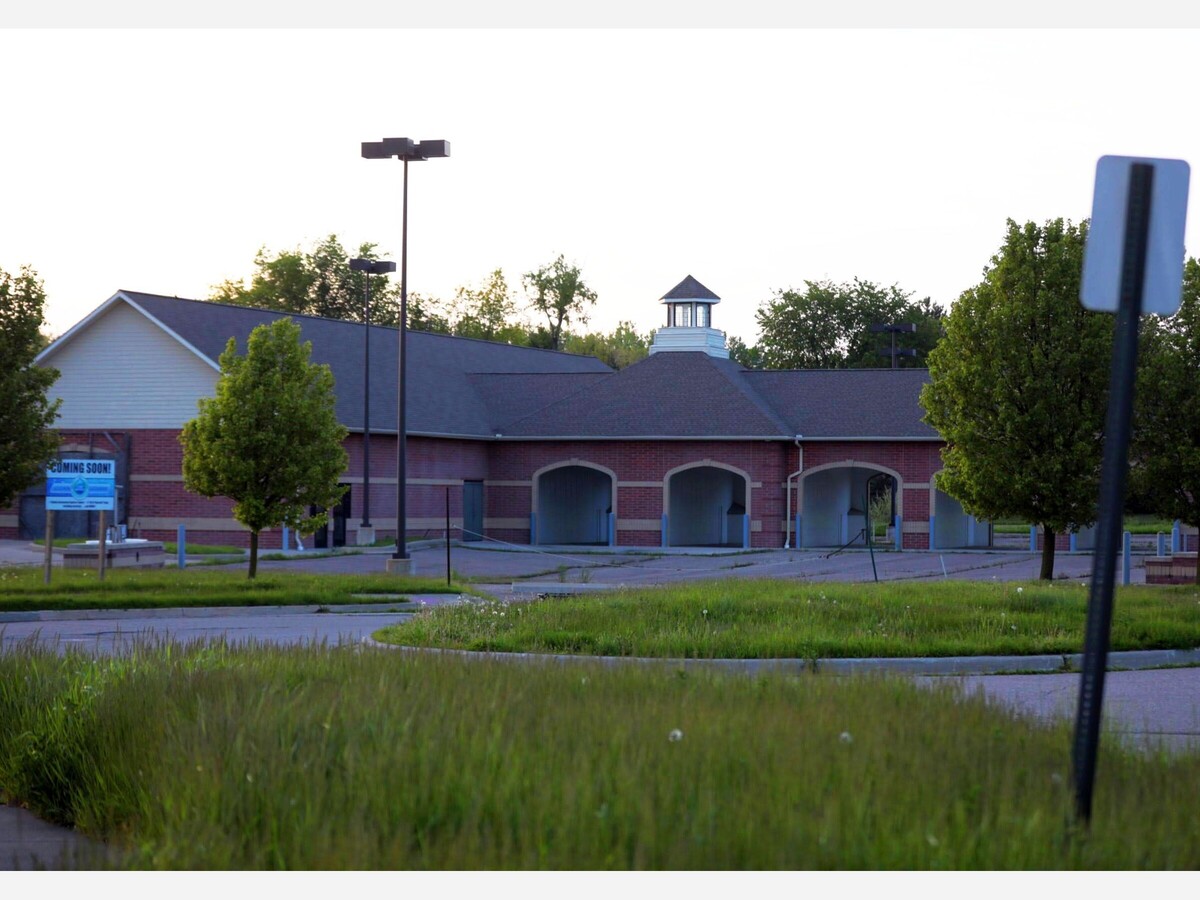 The Saline Post has boiled down Monday's Saline City Council meeting for your convenience. See the wrap-up below the video.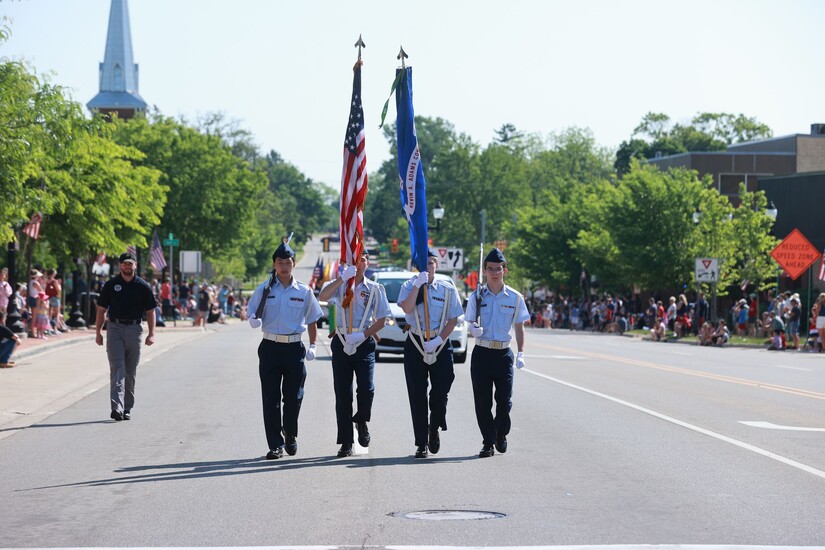 2023 Events
Each year organizations apply to hold events with the support of the city.  Council began reviewing the events Monday night during a work session. Some council members appear to view the applications through a cost-cutting lens.
What does that mean? Well, it could mean council asks event organizers to cover some of the city's costs of hosting these events. If the city approved all of the events and waived all the fees/costs, the city would spend about $31,600 on the events. The costs come from DPW workers putting up signs and barricades, extra police, overtime and more. Last year, the city waived nearly $22,000 in costs.
There are fewer events this year. The Saline Celtic Festival has left the city for the Farm Council Grounds. Still, council is looking harder at expenses.
"The only event I feel strongly about supporting is Memorial Day, in terms of waiving fees for that," said Councillor Dean Girbach.
That could mean higher costs for organizers putting on events like Oktoberfest, Summerfest, Trunk or Treat, the summer concerts and the holiday parade.
A decision on waiving fees is expected at a future council meeting.
In addition:
There is some desire by city officials to move Trunk or Treat further from Michigan Avenue. There are safety concerns due to the massive attendance and the proximity to US-12.
The holiday parade and tree lighting will be held on the same date - Dec. 2.
It appears the music series will be held on North Ann Arbor Street again.
In the application for the holiday parade, Chamber Director Michele Dugan referred to the parade as the Christmas Parade. Councillor Kevin Camero-Sulak suggested the community determine how it wants to refer to the parade. "There's a lot of discussion and some disagreement on how that was titled," he said. "I just think that's something that we should get together in the community and make a decision on."
207 Monroe Street
The City of Saline is selling 207 Monroe Street, hoping to get $380,000 from a developer for the property. Monday night, Mark Lewis, of Farmington Hills-based Lewisi/Klein presented his very preliminary proposal for the project. It featured 21 single-family home condos on the 3.5-acre parcel - nine units less than the previous developer planned for the project. Lewis said he planned to sell affordable condos that would be good for families. The 1400-1600 square-foot condos would be priced around $300,000 - somewhere between the condos across the street and the new condos going in on Maple Road.
Council is expected to hear from a second developer at an upcoming meeting.
Last meeting, a debate on density in the city's zoning ordinance appeared it would be tied to the project. The debate did not materialize. Instead, the city is hosting a town hall on density at 6 p.m., Feb 15.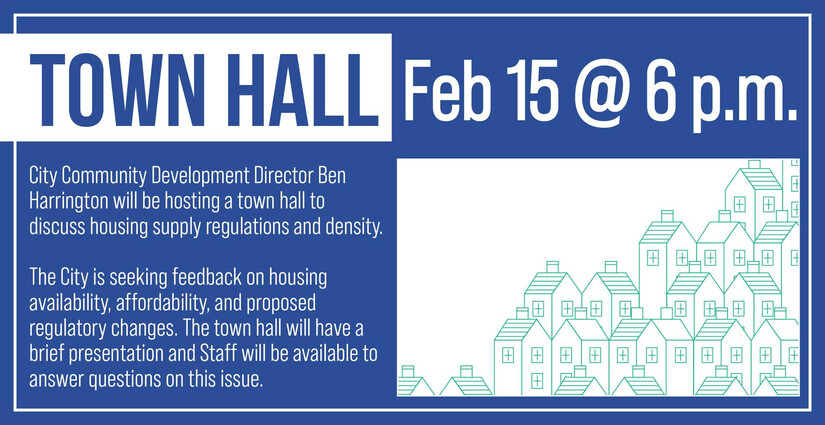 During public comment, Mark Hannah Court resident Ted Drews told council it should focus on upgrading infrastructure so that it is suitable for current city needs before it considers expansion. The development is proposed for land directly behind several Mark Hanna Court homes.
City Manager Colleen O'Toole noted the city has the water and wastewater capacity for the project and she said that infill developments are straightforward.
"It wouldn't require a lift statin or any additional infrastructure on the city's part. It's a real big win because those are additional users that will ultimately help to pay for the rehabilitation of the plant - so new users to the system help spread out that cost over more users, over time," O'Toole said.
Mark Lewis said he hoped the development could be accomplished using the pond and road already on the site.
City council will hear a second proposal for the land at its Feb. 27 meeting.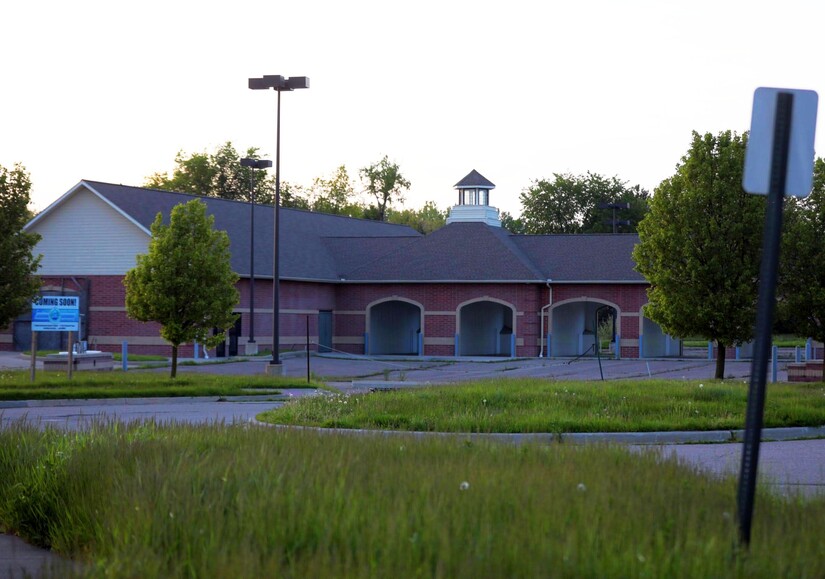 Marijuana Special Land Use Approved for Former Car Wash
Plans to convert an unfinished car was into a shopping plaza with a marijuana retailer took a step forward Monday when council granted conditional approval for medical and adult use marijuana establishments at 121 Sage Court.
The retail center would be built into the former Clean Getaway carwash, which was built in 2004 but never completed.
Exclusive Brands is proposing a multi-tenant shopping center.
Of the six remaining marijuana establishments still proceeding in Saline, this one is the favor of Mayor Brian Marl, he said.
"Of all the marijuana proposals that we've entertained, this is the most appealing. I've done some research on the petitioner, who has an outstanding reputation," Marl said, noting the city adopted a blight ordinance in part because they needed a way to deal with the unfinished building.  "This is a site that has long been dormant for nearly 20 years. So this is a better option - finding a competent, qualified buyer who can repurpose the site into something attractive."
The site would also include professional services, such as lawyers or accountants.
With the price of marijuana plummeting and destroying profit margins, it's unclear how many of the six remaining planned pot retailers will actually open their doors in Saline. Newer applicants, who won't be grandfathered in under the older rules, face tougher regulations and larger buffer zones. Council is also considering adding more restrictions, such as a buffer from parks and city museums.
The project still needs final site plan approval. There is a potential hurdle for the project. It's not clear if the facility is at least 250 feet from another pot facility planned for the grassy lot beside Tractor Supply. The company will need to hire a surveyor to show there's the proper amount of space between the proposed businesses.
Ethics Policy
Saline City Council adopted a new ethics policy and bylaws for a new Board of Ethics.
Council has been discussing a more rigorous ethics policy for more than a year.
"This is the culmination of probably five or six different council discussions on this topic," O'Toole said. The new policy "adds more depth to how we would respond to ethics violations, but in substance really doesn't change the type of ethical standards that we have for our elected officials."
A new ethics board will be appointed to act on reported ethics violations. The three-person board would have two alternates. The board would investigate allegations of ethics violations and report back to council, which could take a series of actions including censure or filing to the Governor for removal from office.
Council passed the ethics policy and bylaws unanimously.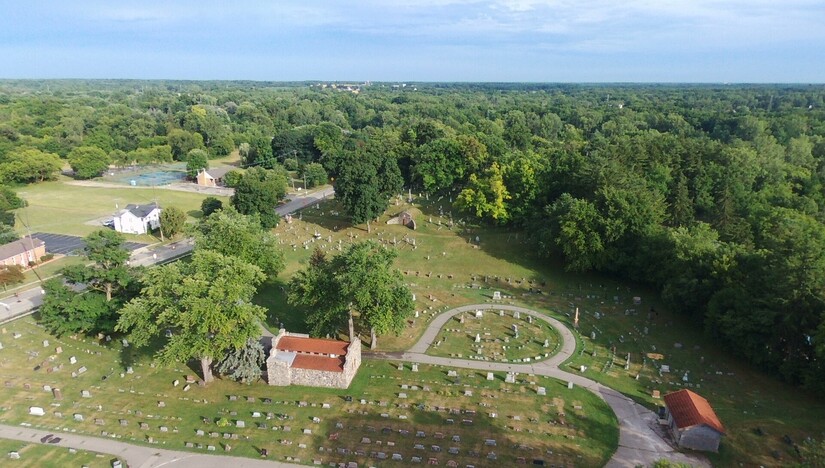 Council Approves Oakwood Cemetery Retaining Wall Plan
Council voted to approve Cemetery Board recommendation for bolstering the cemetery's retaining wall along Monroe Street. The project is expected to cost nearly $540,000 - though when that project starts and when it's paid for is still to be determined.
Answering a question from Mayor Marl, Sirls said he estimated the wall should be safe for at least two more years.  However, Sirls said the he's seen deterioration in the retaining wall recently.
The plan, as drafted by Fleis and Vandenbrink, would build a concrete wall outside the existing wall.
DOW Director Larry Sirls said the option checked three big boxes:
Maximum life.
Best aesthetics
Least amount of risk.
There is concern, however, the perpetual care fund, created to fund capital projects at the cemetery, isn't healthy enough to fund the project.
Mayor Marl suggested selling the empty space in for graves in front of the cemetery's podium, saying it could raise $100,000 for the cemetery.
Council Delays on Raises
The city's Local Officers Compensation Commission recommended increasing the annual salaries of Saline's elected officials by $1,000 each - so $6,100 for the Mayor, $4,500 for Mayor Pro-Tem and $4,500 for Council. The raises would be in annual increments of $500 over the next two years.
In all, it amounts to a $7,000 increase for a city with revenues of more than $16 million last year.
The motion to accept the compensation commission's recommendation was made and seconded - but looked like it might be defeated when Mayor Marl said he was voting against it.
"I certainly don't do this job for the money. I do it because I'm passionate about the community and its future," Marl said.
Councillor Girbach said it was hard to consider raises while the city was looking for ways to cut spending. Still, he said, the city needs to determine if it should reward council members for their time and talents, or if these should be viewed as volunteer positions.
It appeared that council might vote on the issue - and perhaps vote against recommended raises.
Councillor Janet Dillon said that council should consider future council members, who may not want to do the job for free.
"I do believe that there does need to be some sort of financial incentive for people to want to do this. It's obviously not a salary which is a livable wage by any means, but it acknowledges the efforts, the time the experience that this body puts into our community and I'd like to make sure that we don't lose sight of that," Dillon said.
She suggested the city council go through the budget process first and then revisit the recommendations.
Council voted 6-1 to postpone taking action on the recommendations until May 7. Marl voted against the motion to postpone.
FSAS Raffle License
Council voted 7-0 to approve a raffle license for the Foundation for Saline Area Schools.
Truck Purchase
Council approved the expenditure of $54,860 for a 2023 Ford-550 from LaFontaine of Lansing.
Tetra Tech Project Engineering
Council approved a $1.9 million contract with Tetra Tech to provide design/engineering services for the wastewater treatment plant rehabilitation project. According to O'Toole, this work will get the city through the bidding process. During the last segment of the project, Tetra Tech came in $200,000 under budget, O'Toole said.
Black History Month
Councillor Kevin Camero-Sulak, the city's liaison to the DEI Committee, challenged people to show how they're celebrating black lives and blackness.
"We are asking members of the community along with our leaders and elected officials to show us why black history month is important to them in our community," he said. "This could be through tagging a post, or email or dropping a written statement at City Hall."
The DEI committee will pick 10 winners and give them BLM signs/flags.
Randazzo Plans Referendum
Saline resident Sal Randazzo told council he plans to challenge the rental inspection ordinance via referendum.  That would first require a petition campaign.