BASKETBALL: Saline Wins at Monroe, Ford Sets Mark for Wins
Image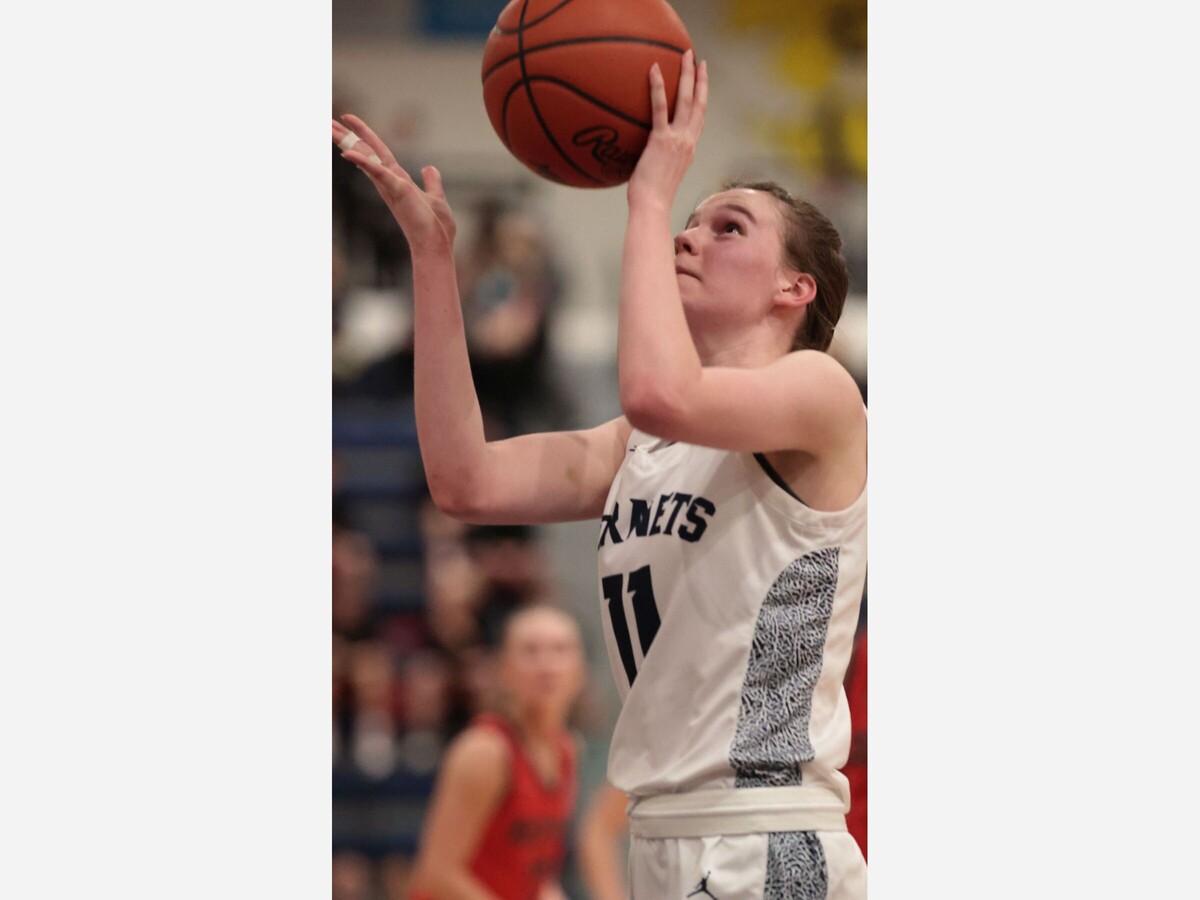 MONROE - Saline defeated Monroe, 55-10, Tuesday to improve to 16-2.
The big story of the night, according to Coach Leigh Ann Roehm, was senior Beth Ann Ford. The four-year varsity player won her 73rd game - and became the winningest player in the program's "herstory."
"Beth Ann is a foundational rock of our program. The last four years on varsity she has been integral to our success and culture. Beth Ann does all the things for us that don't always get the glory. But, she deserves all of it! Is there a better stat to hold a record in than wins? 73 - 12 (and counting) in her 4-year career. She is a flat-out winner," Roehm said.
Here are the stats from the game:
Keira Roehm 11 points, 3 steals, 3 assists
Kadyn Maida 9 points, 5 steals
Hadley Griffin 9 points, 3 steals
Kate Stemmer 7 points, 3 steals, 3 assists
Taylor Kangas 5 points, 5 rebounds, 4 steals, 3 assists
Payton Maloney 5 points, 4 steals
Leighann Farrell 5 points
Lindsey Clarke 2 points, 3 rebounds
Bailey Burt 2 points, 3 reboundsAnna Hesse 5 rebounds, 3 blocks
Beth Ann Ford 5 rebounds, 3 steals
"This was a great team win. Everyone on the roster played great," Roehm said.
Saline returns to Monroe County Friday for an important game against Bedford.