Stully's Community Ed Basketball Recap: Saline Wild Wings Take the Title
Image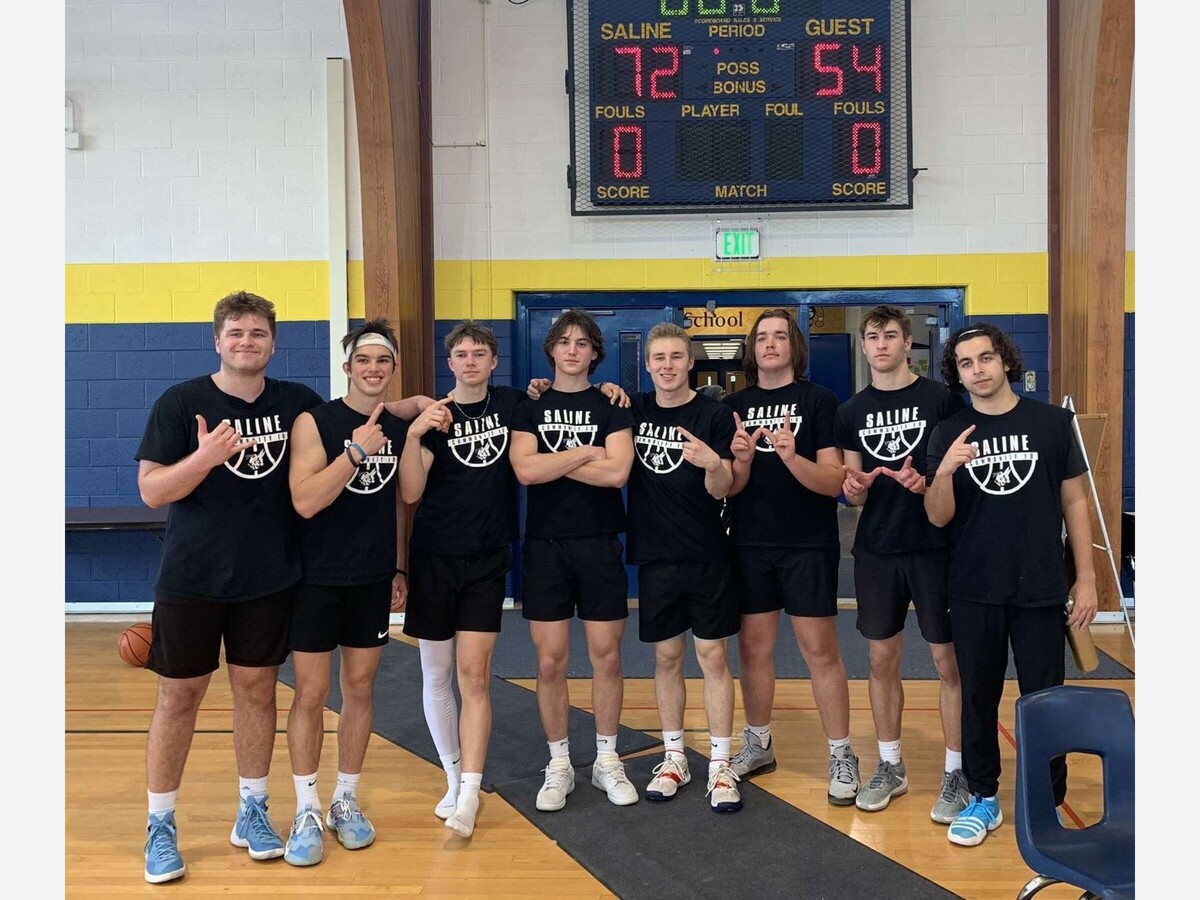 Welcome to Stully's Community Education Recap:
Here's coach Scott Stull's recap of the March Madness tournament.
Quarterfinals:
O's-62 V Yodieland Bucket-51
O's used a balanced scoring attack as 8 players scored and 4 hit double figures. As the O's got out to a lead, there was no quit in Yodieland Buckets, as they came back a couple of times to make the game close. But, in the end, O's were able to pull away for a double digit win. O's were led by Noah Bonner with 11 points, while Dennis Durakovic, Miller Grambeau and Lucca Angeli scored 10 points a piece. Yodieland Buckets, playing with only 5 players, were led in scoring by Derek Nishioka(24), Keegen Ewart(14) and Josh Nagle(10).
Lil' Steppas-60 V Bricklayers-51
Both teams were short some players, but the game went pretty much as I had predicted. Lil' Steppas got out to a lead using and inside-outside scoring attack, but Bricklayers would try get back in the game via the three ball. Ultimately, Lil' Steppas held off the three point charge and scored the victory. Lil' Steppas were paced on offense by Josh Folk's 23 points and Brandon Wise with 21. Johnny Arvai scored 20 points and Brady Wilson added 18(6 three's) in a losing effort for Bricklayers.
Saline Wild Wings-50 V Girl Ballers-0
Saline Wild Wings win due to a forfeit.
The Fades-25 V Prestige Worldwide-24
This game was shortened due to a scheduling glitch, and it actually helped The Fades as they only had 5 players. The game was a back and forth offensive/defensive struggle for both teams, but The Fades pulled off the upset of the #3 seed in a one point victory as Prestige could not find a way to finish. Drew Barker led The Fades in scoring with 13 points while Jackson Muir chipped in with 10. Raphael Morozowski was the lone Prestige player in double figures with 11 points.
Semifinals:
Saline Wild Wings-51 V O's-40
Saline Wild Wings entered the semi's by forfeit, while O's won the first game of the day. It appeared Saline Wild Wings were a little sluggish to start on the offensive end, but O's could not take advantage in getting out to a fast start. Wild Wings ran the floor and hit some three's in the half court to come away with the 11 point win. Wild Wings were led by Riley Behrman's 17 points(5 three's) and Cade Tousa added 10. Lucca Angeli(11) and Derek Bingham(9) were the leading scorers for O's.
The Fades-45 V Lil' Steppas-44
Each team gained a player from their previous game in their quest to get to the finals in one of the best games of the tournament!! Lil' Steppas, who usually rely on their transition game and three point scoring, got a big lift from the inside play of Brandon Wise, who scored in the post via post moves and offensive put backs. The Fades relied on their 1-2 scoring punch(Muir/Barker) to stay in the game and eventually win. The win did not come easy as The Fades had opportunities to put the game away at the line, but could not convert and a key turnover in the waning seconds of the game led to an open lay up for Lil' Steppas. But, the uncontested lay up rolled off the rim as time expired to give The Fades their ticket to the finals. The Fades were paced on offense by Jackson Muir with 23 points and Drew Barker with 14. Bradnon Wise's 20 points and Khaden Ballard's 11 points led Lil' Steppas offense.
Championship
Saline Wild Wings-72 V The Fades-54
Wild Wings, with fresh legs due to a first round forfeit, looked to stay undefeated and take the tourney title. The Fades, upset minded, were playing with only 6 players after two one point victories and some weary legs. The game started very competitive as both teams were looking for a title, but the deeper bench and fresh legs of Saline Wild Wings proved to be too much as they took down the underdog Fades to claim the tournament title for 2023. The Fades, with only two wins coming into the day, doubled that win total enroute to a finals appearance. Jackson Muir of The Fades led all scorers with 32 points, but it was not enough to pull off the upset. Roman Laurio and Tate Bezeau hit double figures for Wild Wings with 19 and 14 points, respectively, while Cade Tousa, Kriss Sydlowski and Jackson Conley tossed in 7 points apiece.
Powerade "Play of the Day"
The "Play of the Day" was the PLAY of an undermanned Fades team that made the finals as the #6 seed, upsetting #2 and #3 along the way!!! Congrats Fades!!
Famous Amos Cookies "Team of the Week"
Lil Steppas had a great season as I thought the would be a mid range team in the Pre-Season. They "stepped up" and should contend for a title next year if they join the league! Congrats to Lil' Steppas!!
Final Standings: Record Pt. Differential
Saline Wild Wings 10-0 +301
Lil' Steppas 7-2 +106
Prestige Worldwide 5-3 +96
O's 5-4 +56
The Fades 4-6 -58
Yodieland Buckets 2-6 +36
Bricklayers 2-6 -83
Girl Ballers 0-8 -440
Top Scorers:
Jackson Muir-32
Derek Nishioka-24
Josh Folk-23
Jackson Muir-23
Brandon Wise-21
Johnny Arvai-20
Brandon Wise-20
Roman Laurio-19
Brady Wilson-18
Riley Behrman-17
Keegen Ewart-14
Drew Barker-14
Tate Bezeau-14
Drew Barker-13
Noah Bonner-11
Raphael Morozowski-11
Lucca Angeli-11
Khaden Ballard-11
Lucca Angeli-10
Miller Grambeau-10
Dennis Durakovic-10
Jackson Muir-10
Cade Tousa-10
Keldon Perron-10
Stully's Prediction %(SPP)
Last Week 5-2 .714 Overall 30-5 .833
FINAL POWER RANKINGS:
Saline Wild Wings
The Fades
Lil' Steppas
O's
Prestige Worldwide
Bricklayers
Yodieland Buckets
Girl Ballers