Saline Area Players Announce Cast for Next Production
Image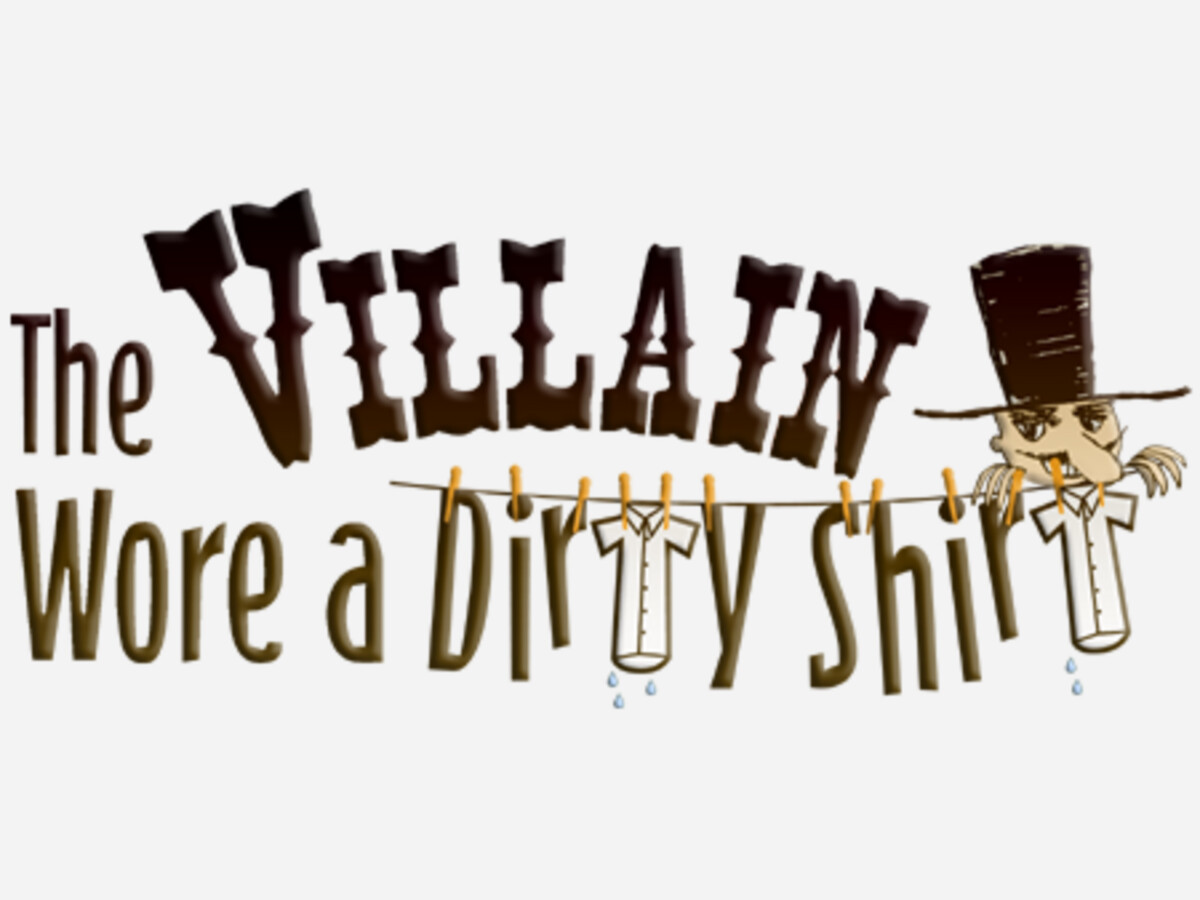 The Saline Area Players have announced the cast of their next production, The Villain Wore a Dirty Shirt.
The Players present the show at 7:30 p.m., May 19-20, and 3 p.m., May 21, at The Well Church, located at the corner of Ann Arbor Street and Willis Road.
The play stars:
Barbara Day (Olympia Klenz/Ophelia)
Zoe Gahm (Little Lavania)
Sean Harmon (Phineas Flatworm)
Sirena Hoo (Irma)
Rebecca Lane (Sweet Sally)
Kevin Myers (Mayor Haggle)
Emilo Paniagua (Sheriff Jack B. Nimble) 
Adia Rokicki (Ida)
Elmar Clemm Von Hohonberg (Coyote)
Patricia Ringe (Lola-Lola)
The Villain Wore a Dirty Shirt will be directed by Brent Lofgren.
The play is written by Tim Kelly.
Laundries are big business in the mining town of Digalittledeeper. The 'Tub and Scrub' is operated by Olympia Klenz and Sweet Sally. The young sheriff is in love with Sally, but every time he gets close he turns into a babbling fool. Meanwhile, our villain, Phineas Flatworm, discovers Olympia has been rinsing gold flecks from miners' laundry for years, and she's amassed a tidy sum. The villain figures if he had the only laundry in town, he'd make a million! With the aid of his hilarious mother, Mrs. Mugwump, and Lola-Lola, a talentless flamenco dancer, he gets control of the 'Tub and Scrub.' Lola-Lola plans to marry Phineas, but not if Mrs. Mugwump has anything to say about it! The other laundries 'mysteriously' burn down. Mayor Haggle gives the 'Tub and Scrub' a civic award, and a ghost accuses the villain of his crimes. The highlight of the wacky spoof is a laundry fight that hasn't been equaled since the pie-tossing days of silent films. The evildoers are brought to the soap-bar of justice, and the sheriff conquers his shyness and proposes to Sweet Sally.

More News from Saline