Saline High School Science Olympiad Qualifies for States, Saline Middle School Team 3rd at Regionals
Image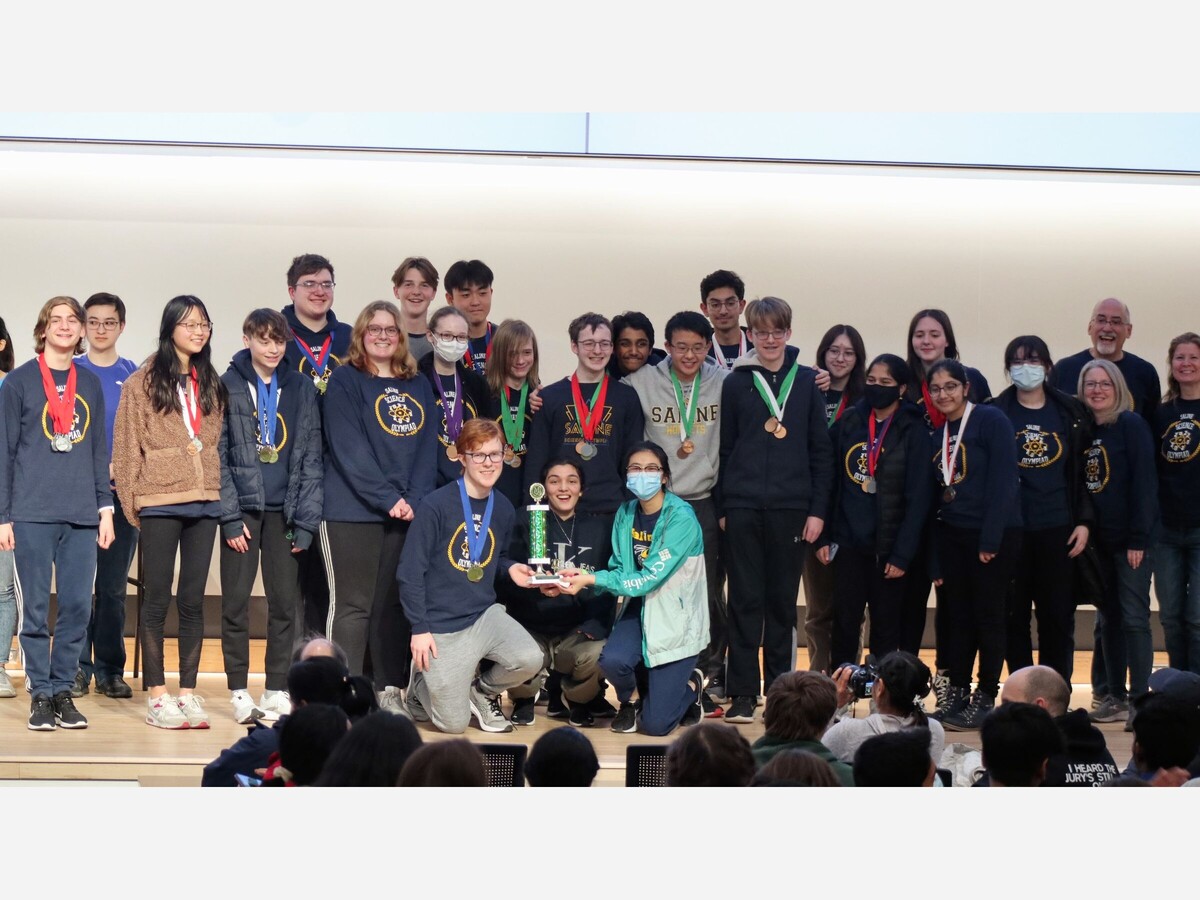 The Saline High School Science Olympiad Team edged out Huron High School for second place to qualify for States in the 2023 Science Olympiad Regionals hosted by the University of Michigan on March 18.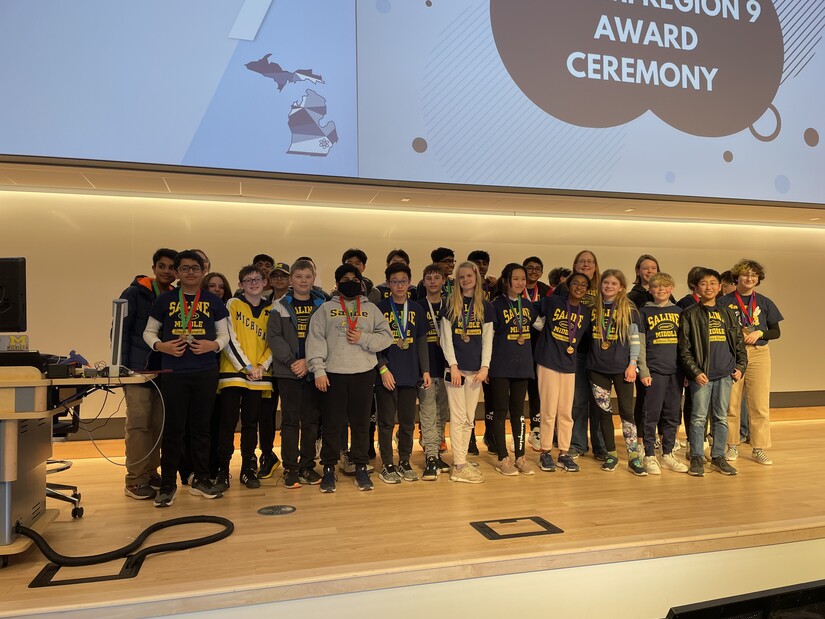 The Saline Middle School Science Olympiad came in third place, just missing qualifying. The top two teams in the regional competition received an automatic invitation to the State competition. However, under a new rule introduced this year, Olympians who placed first in their event also received an invitation, even if their overall team did not. Therefore, seven Saline Middle School team members who came in first in their events will also be able to compete in the State competition.
The State of Michigan Science Olympiad competition is on April 22, at Michigan State University.
The Saline High School Science Olympiad Results
Anatomy & Physiology
2nd - Suhani Dalela & Kira Saporsky
Astronomy
2nd - Grace Gasparovic & Andrew Irgang
Bridge
2nd - Avery Reed & Sydney Winfree
3rd - Weiran (Alice) Jiang & Finn Spolans
Cell Biology
3rd - Ayush Reddy & Kira Saporsky
Chem Lab
3rd - Weiran (Alice) Jiang & Ryan Landini
4th - William Hong & Caden Sparks
Codebusters
1st - Alex Liu, Pradhyuth Shivakumaran & Adrian Sieh
3rd - William Hong, Caden Sparks & Regina Sushenko
Detector Building
2nd - Andrew Irgang & Adrian Sieh
Disease Detectives
4th - Grace Gasparovic & Kira Saporsky
5th - Avery Reed & Regina Sushenko
Dynamic Planet
4th - Grace Gasparovic & Avery Nealis
Environmental Chemistry
2nd - Andrew Irgang & Ryan Landini
Experimental Design
2nd - Suhani Dalela, Weiran (Alice) Jiang & Alex Liu
4th - Ryan Gasparovic, Caden Sparks & Sydney Winfree
Fermi Questions
4th - Pradhyuth Shivakumaran & Adrian Sieh
Flight
1st - Ryan Landini & Finn Spolans
4th - Vedulasre Sankari & Regina Sushenko
Forensics
2nd - Grace Gasparovic & Weiran (Alice) Jiang
Forestry
2nd - Emily Chai & Avery Nealis
Green Generation
4th - Avery Reed & Sydney Winfree
It's About Time
1st - Pradhyuth Shivakumaran & Finn Spolans
4th - Ryan Gasparovic & Caden Sparks
Remote Sensing
2nd - Grace Gasparovic & Andrew Irgang
Rocks & Minerals
3rd - Emily Chai & Avery Nealis
Scrambler
2nd - Ayush Reddy & Riley Spencer
Trajectory
1st - Ryan Landini & Riley Spencer
2nd - Vedulasre Sankari & Sydney Winfree
WiFi Lab
2nd - Andrew Irgang & Adrian Sieh
Write It, Do It
3rd - Suhani Dalela & Ayush Reddy
The Saline Middle School Science Olympiad Results
Anatomy & Physiology
4th - Kane Dhitirojana & Vivaan Pawar
Bio Process Lab
4th - Aprielle Hart & Maybelle Hart
Bridges
5th - Elliot Lee & Cal Rohde
Codebusters
1st - Cal Rohde, Lorien Sieh & Oren Singh (Qualified for States)
Crave the Wave
5th - Elliot Lee & Oren Singh
Crime Busters
3rd - Addy Bar & Abigail Yavor
Disease Detectives
5th - Abhay Dittakavi & Kane Dhitirojana
Experimental Design
4th - Lily Chai, Cal Rohde & Lorien Sieh
Fast Facts
4th - Cal Rohde & Lorien Sieh
5th - Aprielle Hart & Maybelle Hart
Flight
4th - Adam Abouelnaga & Rethul Manikandan Sankari
5th - Elizabeth Corn & Mayur Reddy
Forestry
4th - Isaac Ames & Ava Bendall
Green Generation
1st - Ava Bendall & Seungbeom (Ryan) Kim (Qualified for States)
Meteorology
3rd - Kane Dhitirojana & Oren Singh
4th - Sid Singh
Road Scholar
5th - Isaac Ames & Lily Chai
Roller Coaster
1st - Kane Dhitirojana & Vivaan Pawar (Qualified for States)
1st - Max Hong & Wyatt Spolans
3rd - Sid Singh & Rethul Manikandan Sankari
Solar System
2nd - Isaac Ames & Oren Singh
Sounds of Music
2nd - Elliot Lee & Mayur Reddy
5th - Adam Abouelnaga & Nivi Velamakanni
Storm the Castle
5th - Cal Rohde & Lorien Sieh
Wheeled Vehicle
3rd - Adam Abouelnaga & Niko Valchev
4th - Elizabeth Corn & Mayur Reddy
Write It, Do It
2nd - Cal Rohde & Lorien Sieh