Rosemary Rosa Worked at Ypsilanti Hospital, The Calico Cat
Image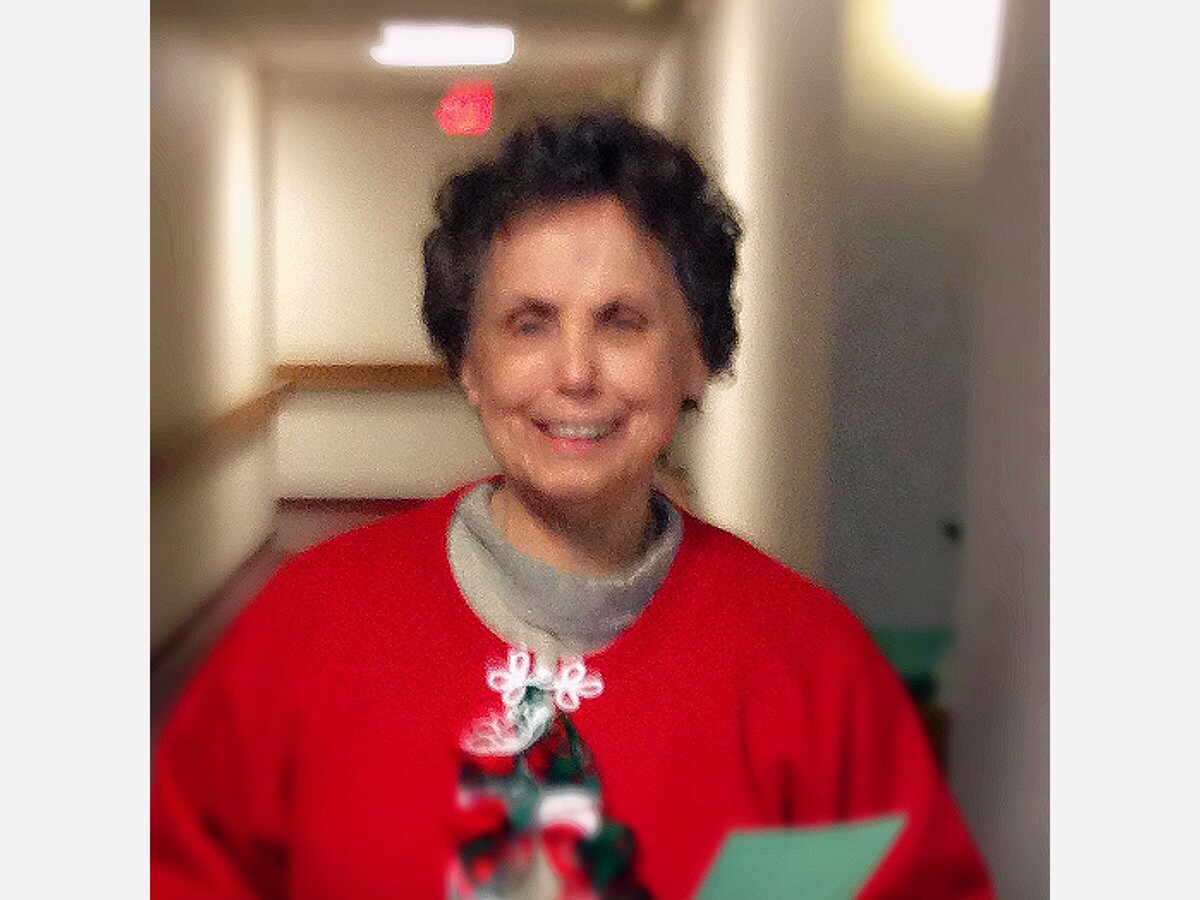 Rosemary "Rosie" Rosa was born the youngest of three siblings on January 18, 1931 in Detroit, Michigan to parents, Frank and Rose.
Rosie graduated high school from Holy Redeemer of Detroit and remained an active parishioner into her early adulthood. She loved the city of Detroit and would spend a great amount of time shopping, riding the streetcar, showing family and friends around, and also attended a few classes at the University of Detroit.
Relocating, Rosie made Saline, Michigan her new home. Having the sense of community and connection meant so much to her. Rosie was a parishioner of St. Andrew's Catholic Church, and up until the very end, her Catholic faith stood firm. She also worked various secretarial jobs throughout her life; retiring from the Ypsilanti State Hospital, Rosie went to work at The Calico Cat, one of her favorite places. A woman of many interests, Rosie enjoyed swimming throughout her life, playing bingo, traveling and crafting. She also loved ladybugs and other animals.
Rosie always wanted to make sure you were okay, no matter who you were. Regardless if it was offering coffee and other refreshments or walking you to the door as you were leaving, her compassion and consideration for others made those whose lives she touched a true gift. One thing that was always said about Rosie was her sweet, kind nature and how wonderful it was to visit with her, a true connection was always made.
She will be dearly missed by her senior community and dear friends she has made along the way. Rosie's quality of life was truly blessed in her final months under the care of loving caretakers, including Dawn and her team, and selfless hospice nurses, who all made final transitions much more peaceful for everyone involved.
Rosie is preceded in death by her parents; siblings, Dan (Pat) Rosa and Pauline (Frank) Nolte, and infant brother, Ernest.
She is survived by her loving nephews and nieces, Dennis Rosa, Debbie (Greg) Lawless, Dan Rosa Jr., Mark Nolte, Michael Nolte, Patrick (Mary) Nolte, Kevin (Nikki) Nolte, Anna and Dennis Szymaszek, Suzy Nolte, and many great nieces, nephews, extended family members and special friends.
She is buried in Oakwood Cemetery of Saline, Michigan.
In lieu of flowers, the family requests donations to the Father Solanus Center (https://www.solanuscenter.org/ways-to-help/memorial-gifts ) or the Capuchin Soup Kitchen (founded by Father Solanus Casey https://www.cskdetroit.org/ways_to_give/monetary_gifts ), both of which Rosie was extremely passionate in their care of the poor and work with those who are homeless.