BASEBALL: Conley's Walk-Off Home Run Seals Opening Day Victory For Saline
Image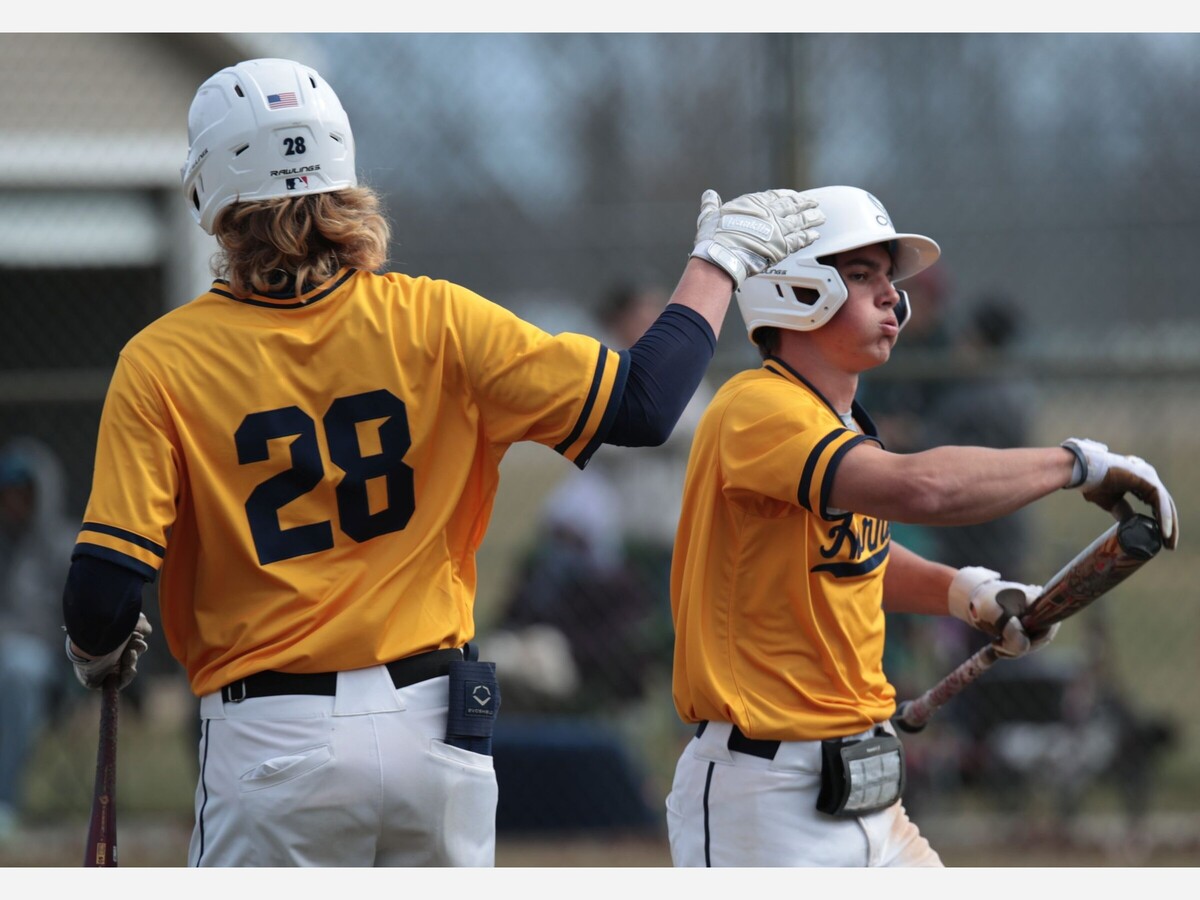 Jackson Conley hit a walk-off, three-run homerun over the left field fence to lift Saline to a 4-1 victory over Okemos on opening day for the Saline varsity baseball team.
Conley's game-winning hit came on a 3-and-1 pitch in the bottom of the seventh inning.
The game had been tied at 1 since the first inning.
The game-winning rally started with Cade Tousa's one-out single to left field. The next batter struck out. Tousa, a terror on the basepaths throughout the game, took second on a passed ball. With two outs, Okemos elected to intentionally walk Kriss Sydlowski, hoping to get the force at any base.
Conley foiled those plans, hitting a flyball over the left-field fence. He was mobbed by teammates waiting for him as he touched home plate.
Senior Zach Fidh earned the win in relief. He pitched three scoreless innings, giving up two hits and two walks. Senior Jackson Muir started for the Hornets. He gave up one unearned run in the first inning. Muir struck out four and hit two batters.
Muir, who was getting stronger as the game went on, never returned to the mound after a long lightning delay in the bottom of the fourth.
The Hornets found themselves down early. Muir hit the leadoff hitter with a pitch. He got the next two batters with a pop up and an infield grounder. But the next Okemos hitter hit a slow chopper to third. Mack Notar rushed the throw and it soared over the head of first-basement Tate Bezeau. Reed Muir chased down the ball and threw out the second runner at second base, ending the threat after one run.
Saline immediately responded with a run of their own. Leadoff hitter Cade Tousa walked. He stole second. Then with one out, he stole third. Sylowski's scored Tousa with a line-drive single to left field. The game was tied at one.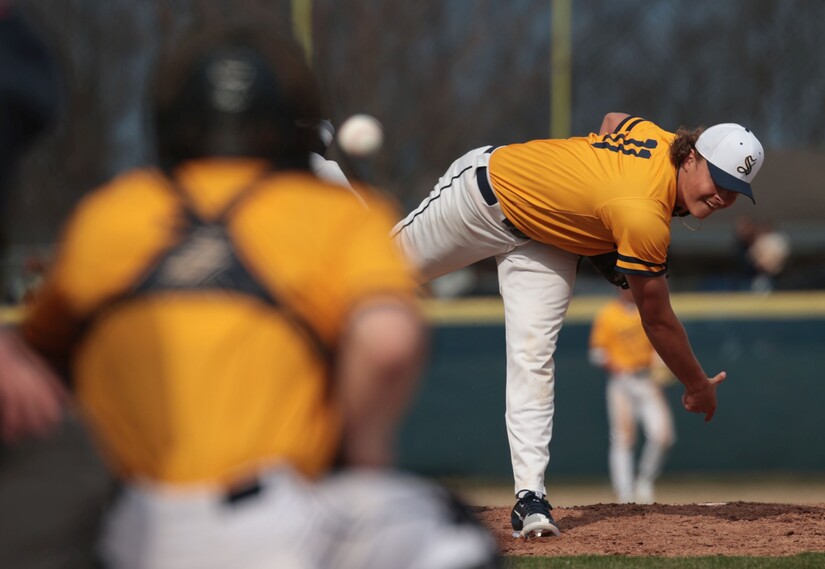 Muir set down Okemos 1-2-3 in the second, fanning two batters. The Hornets managed Sam Miller's walk in the second, but left him stranded. Muir struck out two and hit one batter in the third. The second strikeout stranded a man on second to end the inning. In the bottom of the third, Cade Tousa reached on a Theisen Stadium infield single. Tousa was picked off while attempting to steal second. In the fourth, Okemos opened with an infield single. Muir got the next hitter to hit into a fielder's choice, handled by Notar at third. The next batter ground back to Muir. With two outs and a man on third, the next batter hit a slow roller to Notar, who charged to the ball, barehanded it and then gunned out the runner at first to keep Okemos from scoring and end the inning. It proved to be an essential defensive play.
More News from Saline