TRACK & FIELD: Saline Girls Win, Boys Take Second at LAB
Image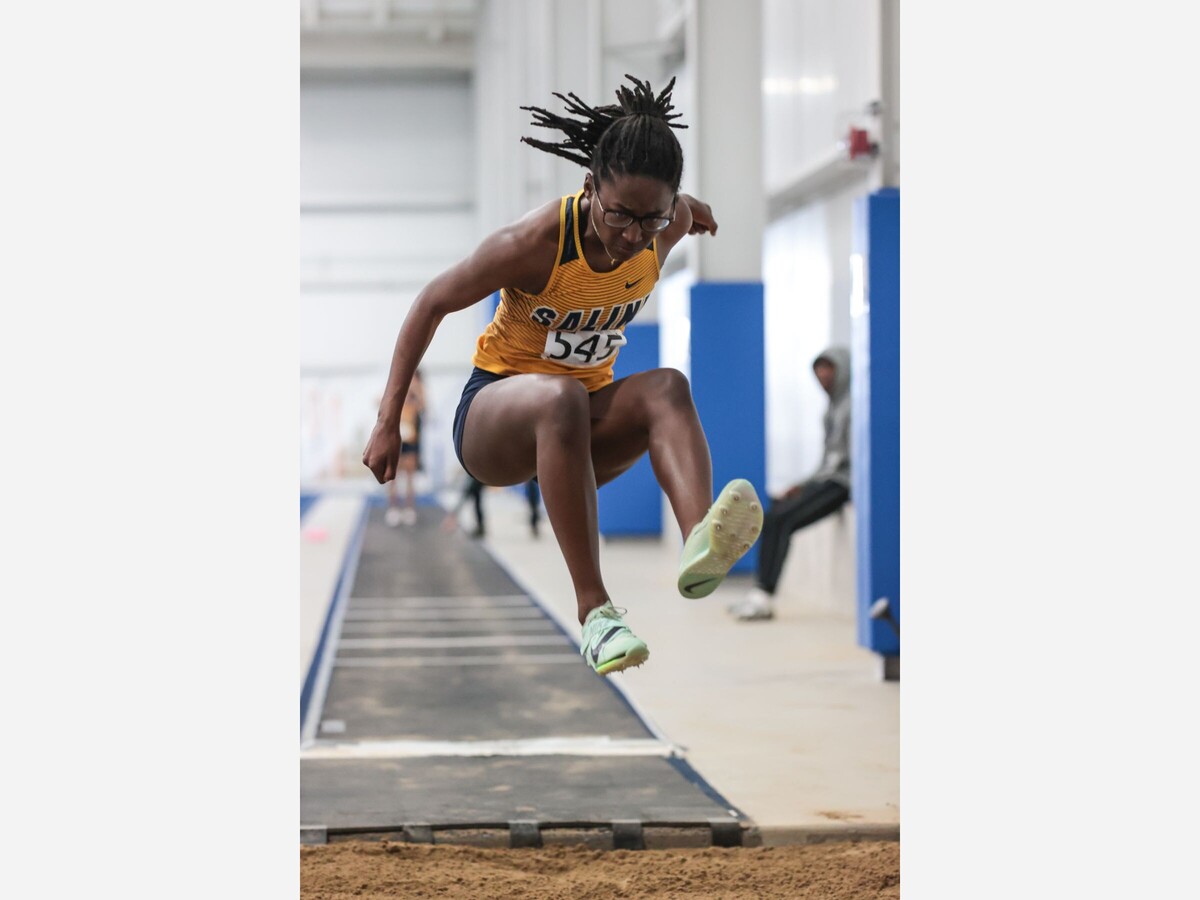 YPSILANTI - The Saline girls' track and field team won Saturday's 20-school meet at the Lincoln Athletic Building.
Saline finished with 92 points. Lake Orion was second with 72.5 points and Plymouth was third with 54.5 points.
On the boys' side, Saline finished second with 83 points. St. John Jesuit won with 112 points. Adrian was third with 63 points.
GIRLS VICTORY
Saline's victory was led by the relay teams.  The 4x400 relay team of Lillian Schlack, Mackenzie Sellenraad, Corynn Gady and Mia Rogan won in 4:07.75 - more than six seconds faster than the second-place team.
In the 4x800, the same four girls won in 9:39.09 - a whopping 37 seconds faster than the second-place team.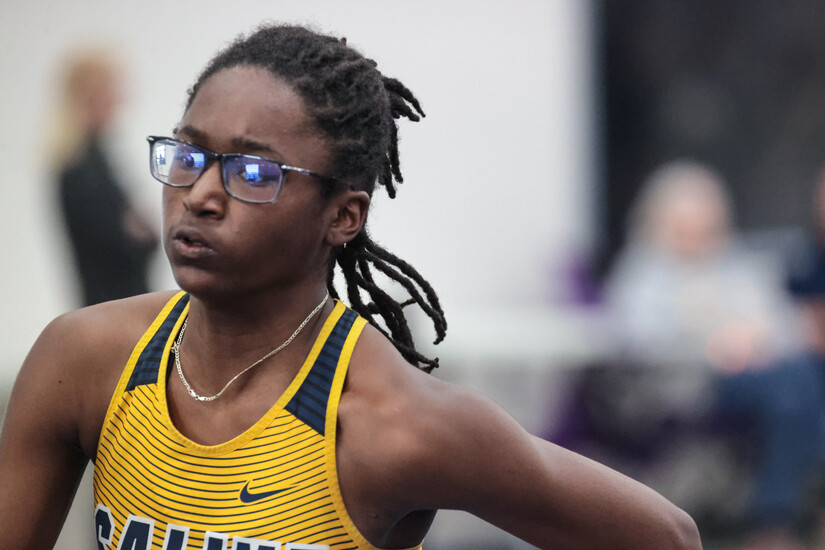 In the 4x200, Jacki Kolano, Nicole Warren, Charlotte Warren and Lola Lange finished third in 1:51.6.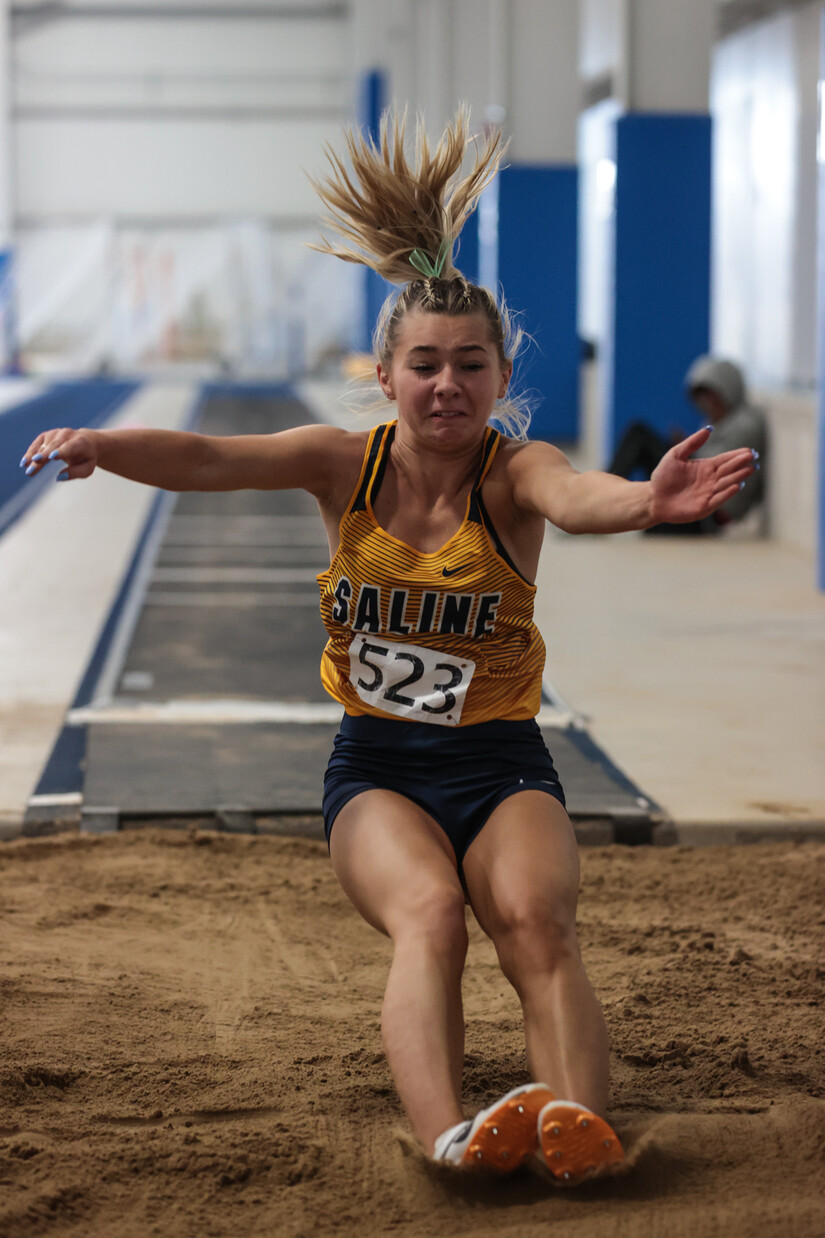 In the long jump, Jenna Griffin jumped 16'0 to take second. Warren was third at 15'11.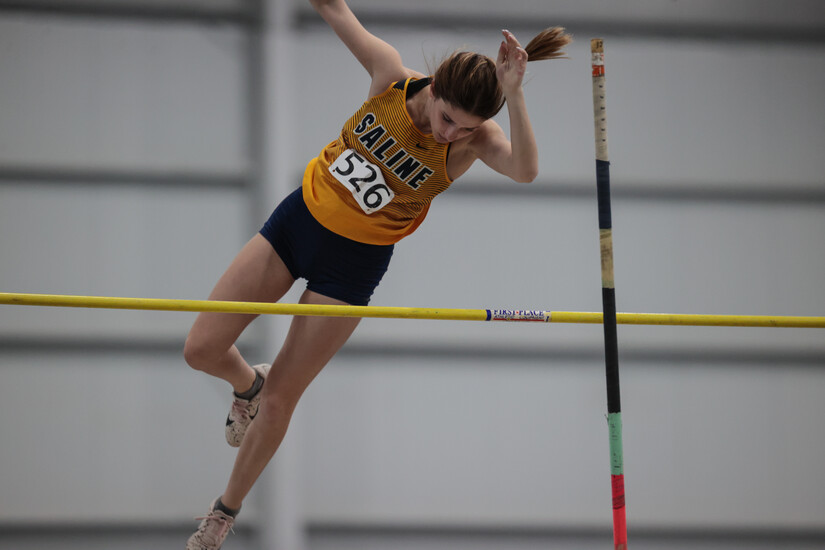 Jacki Kolano was tired in the pole vault, clearing 9'6. Mallory Platzer threw 29-8.75 to finish eighth in shot put.
The top individual performance on the track came from sophomore Abby Roth, who won the 3200 in 11:44.66. Nancy Gage was second in 12:25.19.
Nicole Warren finished fifth in the 60 dash (8.27).
Laney Alig was fourth in the 1600 meters, finishing in 5:25.54.
BOYS TAKE 2ND
Saline showed strength on the track and in the field.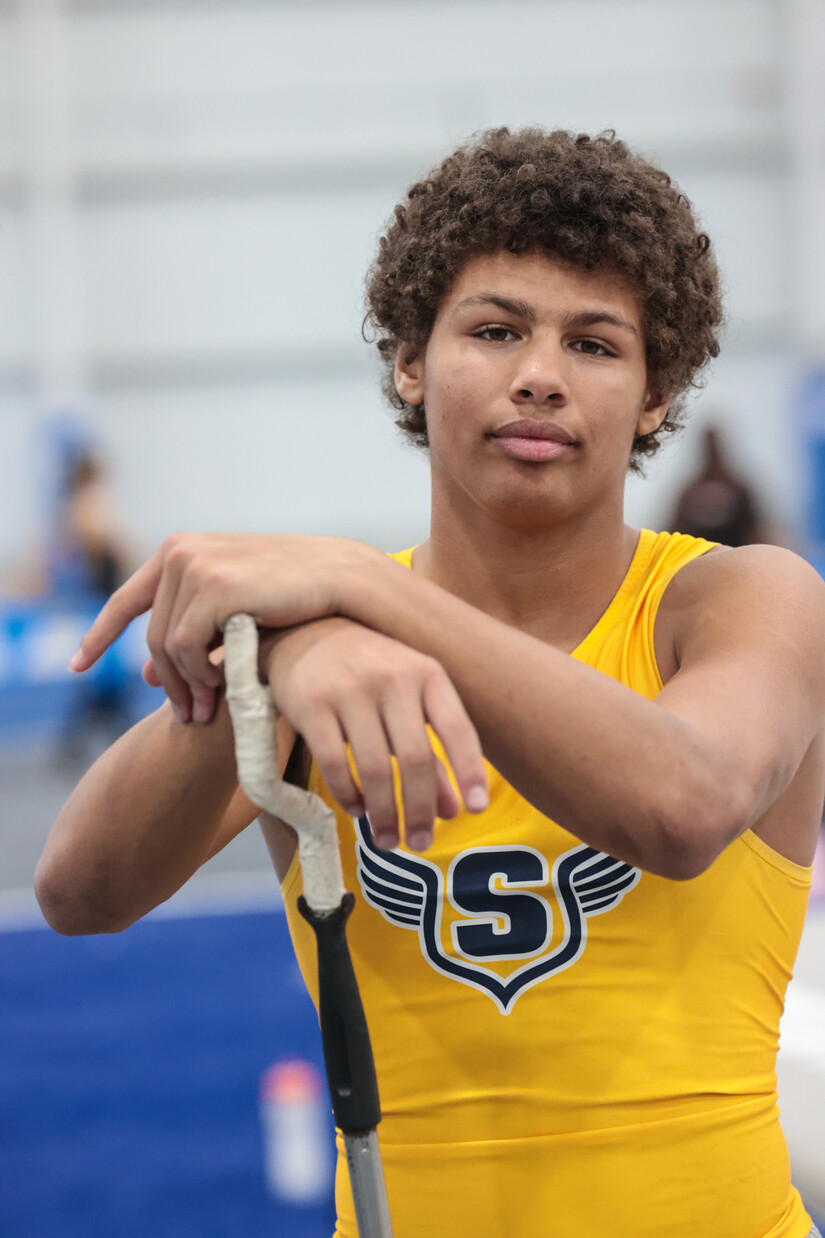 Malik Eisenmann cleared 13 feet to finish second pole vault. Leonardo Ignacio was fifth in the long jump, leaping 20.5 feet. Ignacio was fourth in the high jump, clearing 5'10. Camden Pawkick was second in the shot put, throwing 46'5.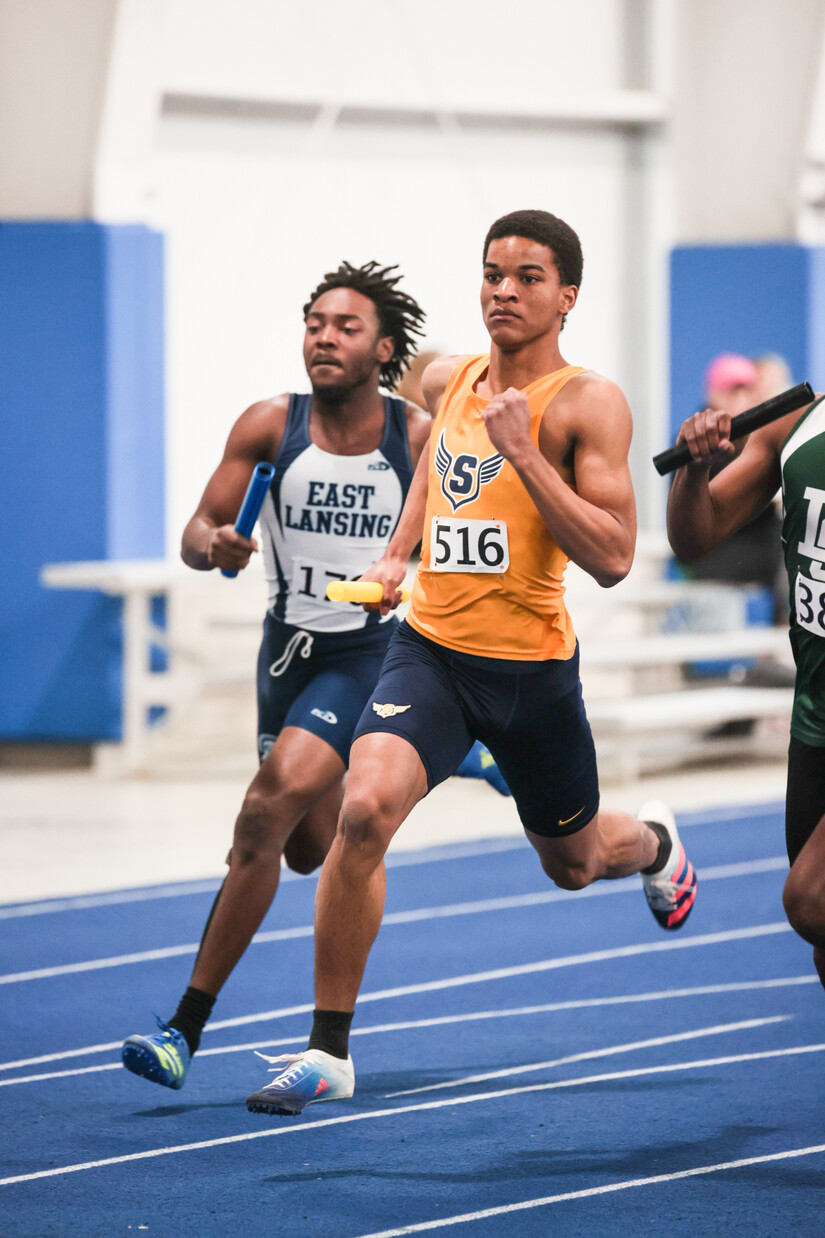 On the track, the 4x200 team of Jaedyn Sifuna, Ignacio, Ryan Kavanaugh and Wynter Burnett placed third with a time of 1:31.71.
Burnett, Sifuna, Stewart Berryhill and Andrew McNally took second in the 4x400 relay (3:31.76).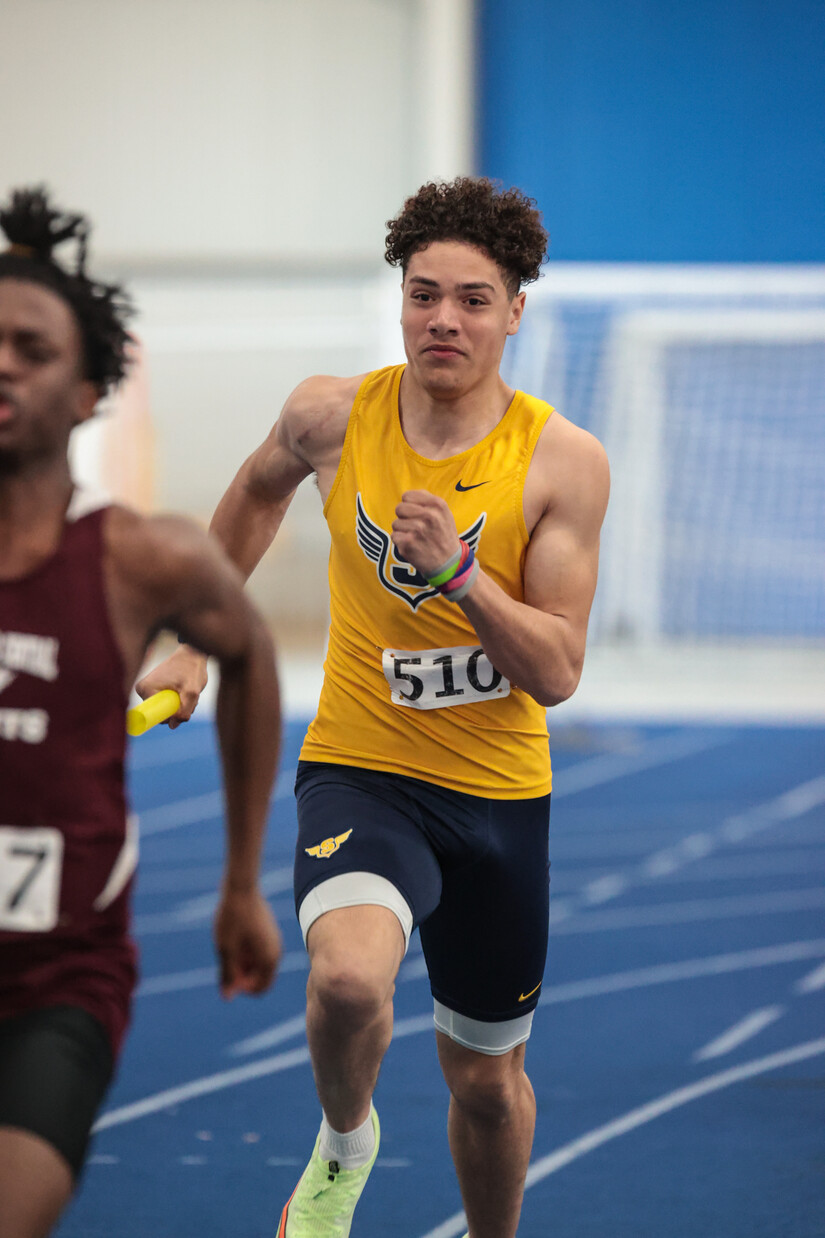 Also taking third was the 4x800 team of Shane Pitcher, McNally, Berryhill and Dominik White (8:24.76).
Individually, Ryan Kavanauh's PR time of 7:15 was good for third in the 60-meter dash. Caid Fox had a PR of 23/4 to take fifth in the 200 meters. Wynter Burnett was fifth (52.61) and Jaedyn Sifuna was sixth (52.65) in the 400 meters. Andrew McNally was fourth (2:01.61) and Stewart Berryhill was sixth (2:05.68) in the 800 meters.
Truman Johnson took fifth in the 1600 meters (4:29.28). Andrew Black was seventh (9..64) in the 60-meter hurdles and Yuri Camino was 12th (46.07) in the 300-meter hurdles.