Brewed Awakenings Owner Kim Kaster Finds New Energy in Face of Starbucks Threat
Image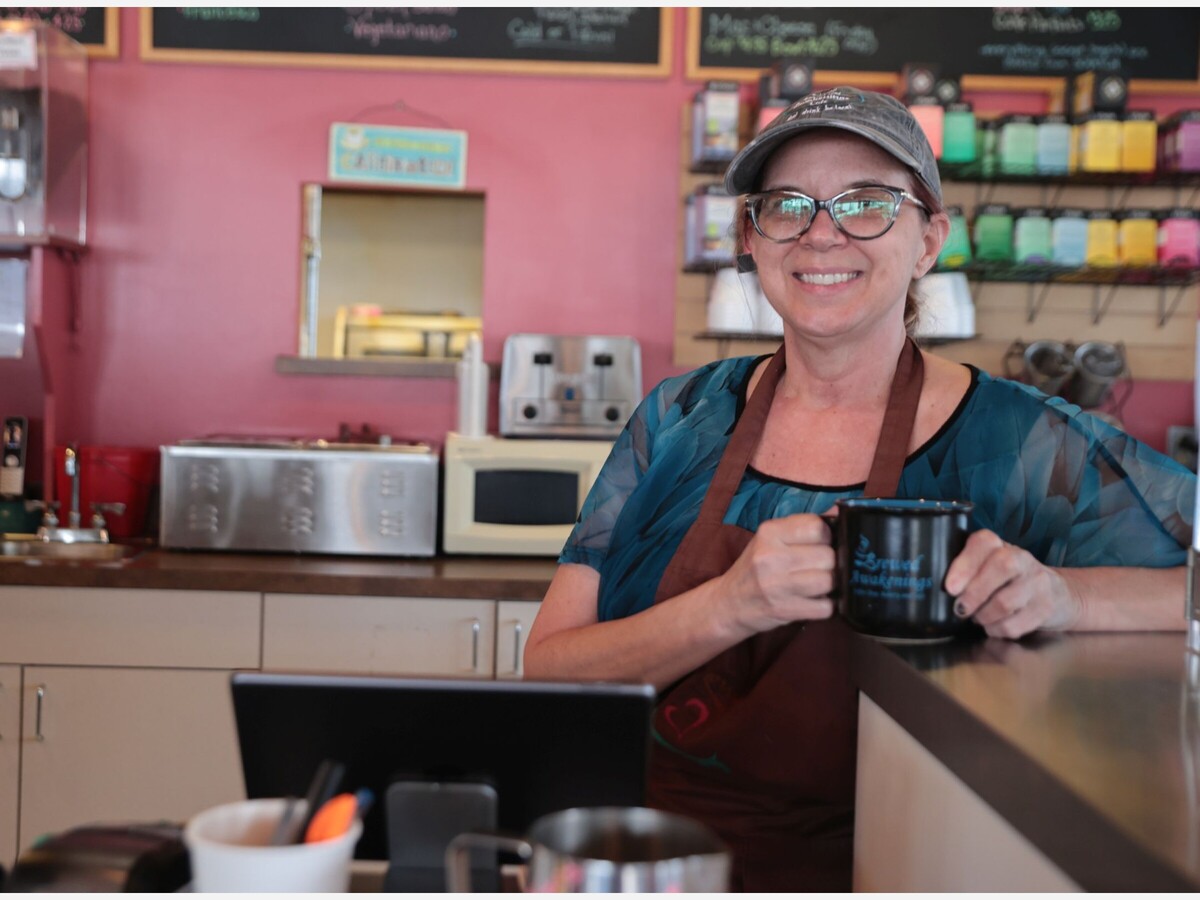 A month before the end of the world, Kim Kaster discovered the corporate behemoth known as Starbucks had plans to open one of its restaurants in front of her cozy neighborhood cafe.
Kaster realized a lifelong dream when she opened Brewed Awakenings cafe in the Country Creek plaza on the southeast corner of Michigan Avenue and Moon Road in Pittsfield Township in 2011. Since then her business has been home to small concerts, social gatherings, political events, poetry readings and quiet conversations between friends and relatives. Her coffee and baked goods have been served at events all over the community.
In February of 2020, a few weeks before the first COVID-19 lockdowns were announced, the new owner of her plaza, Doraid Markus, owner of Pittsfield Plaza Partners, contacted her.
After years of positive relations with her former landlords, this was her first contact with the new owner.
"He told me that I probably wouldn't want to renew my lease because he was planning to put a Starbucks in front of my building," Kaster said, recalling the conversation. "I was so shocked because I'd always been treated so well here."
Kaster took to Facebook to notify her customers and friends. There was an outpouring of support and love from the community - and lots of missives were sent to Markus, urging him not to build a Starbucks here.
"A few days later, he told me he was not going to put a Starbucks in front and asked me to please stop having my customers contact him," Kaster said.
Score one for the small business owner.
That was the last time she'd heard from him. She still hasn't met him.
Kaster's cafe survived the Starbucks scare.
Then it survived the pandemic - which tested the resolve of small business owners all over America.
On April 10 of this year, President Joe Biden signed HJ Res. 7, which terminates the national emergency related to the COVID-19 pandemic. The pandemic has been in the rearview mirror for Kaster's business for a while.
"Business has been shooting up in double digits every year," Kaster said.
A couple of years ago, Kaster got a good deal on a lease, so she renewed for five years.
But working through the pandemic took its toll.
"I was tired of the grind. After the pandemic, I was really burned out and I considered being done," Kaster said.
Kaster decided to hire a manager who helps run the cafe. That's allowed her to spend more time with her family, including a new grandson. She'd found a new balance between life and business.
Then the fence went up.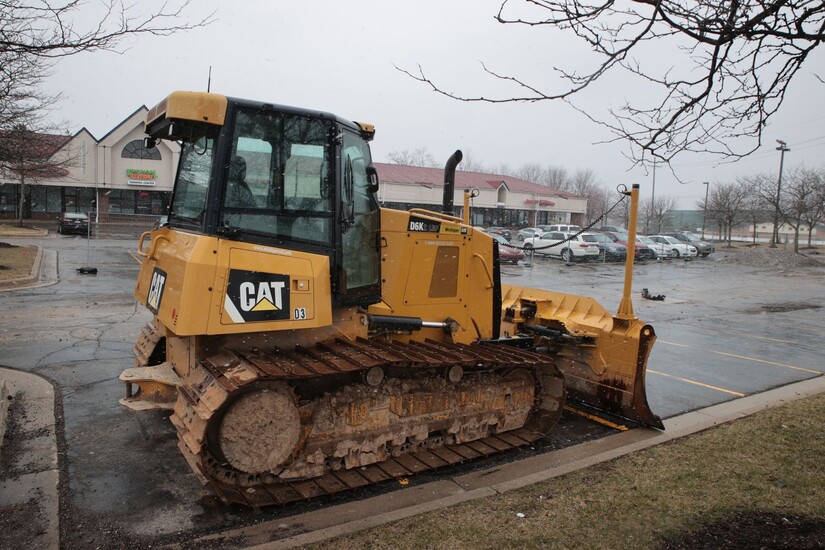 It was a rude awakening for the owner of Brewed Awakenings.
A construction fence swallowed nearly half the parking lot in front of the plaza.
"I didn't know anything was happening until I saw the fence," Kaster said.
First, she reached out to her landlord. He still hasn't replied.
She contacted township officials and learned the wheels had been in motion for new development in the plaza.
Last August, the Pittsfield Township planning commission approved a new site plan that includes two buildings in front of the current building that houses Brewed Awakenings, Mi Zarape and the Quilting Season and many other businesses. Each of the new buildings would feature a fast-food restaurant and a retail outlet. The easternmost building would be served by a drive-through.
Kaster had no idea her landlord was considering such a plan. No word came from the landlord. Nor from the township. Kaster contacted Pittsfield Township Supervisor Mandy Grewal, who put Kaster in touch with Matthew Best, Director of Municipal Services for the township, and Ben Carlisle, planning consultant.
"They were under the impression it would be a smoothie business. But in conversation with the developer's engineer, they learned it would be a Starbucks," Kaster said.
Kaster finds it hard to believe that four more businesses, including one with a drive-through, can fit where only convenient parking exists today. More than anything, she said, she's worried about the safety of people in the parking lot.
"We're going to have a smaller parking lot, and more cars channeled through it to get to the drive-through. I think that will be a safety issue," she said. "I don't think the people will like all that drive-through traffic going back through the subdivision behind us."
Since alerting friends and customers to the re-emergence of the Starbucks development, she's once again received a flood of support and concern.
Supervisor Grewal said she'd like the township planning commission to reconsider the plan it approved.
"The township is working on taking the matter back to the Planning Commission for review as a result of the developers' intended deviation from what was approved for the site plan," Grewal said.
MDOT could also weigh in on the safety of a drive-through at the location - although plans don't call for any new curb cuts on Michigan Avenue.
Whether or not Starbucks will ever open is anyone's guess.
Kaster can't control what happens next. She'd rather not deal with the corporate competitor a stone's throw from her front door - but she's ready for it if that's what fate brings.
"Watching this in my parking lot feels a little disrespectful. But I'm not afraid of competition. Sure, it will affect me. It will knock the sales down a bit. It will make parking a problem some days," Kaster said. "But I will adjust. We'll still be here."
She said she has taken calls from people to move their business into the City of Saline or elsewhere. But the truth is, she loves her location. She always has, ever since she served coffee while working for Caffe Dolce in the suite behind her current business, when she dreamed of opening her own cafe. And it's not just the spacious, light and airy dining room. The big kitchen is vital to the baking and catering segments of her business.
Starbucks, like the pandemic, won't be the end of the world.
If anything, the Starbucks threat has reinvigorated Kaster.
"After getting through the pandemic, I was in a little bit of a rut. But I've received so many messages of support and love due to this, I feel re-energized," Kaster said. "I'm getting excited about building on things that went away with the pandemic. I'm looking at new opportunities and ideas. I'm excited about finding ways to build the business."