River Ridge Residents Urged to Boil Water When Service is Restored.
Image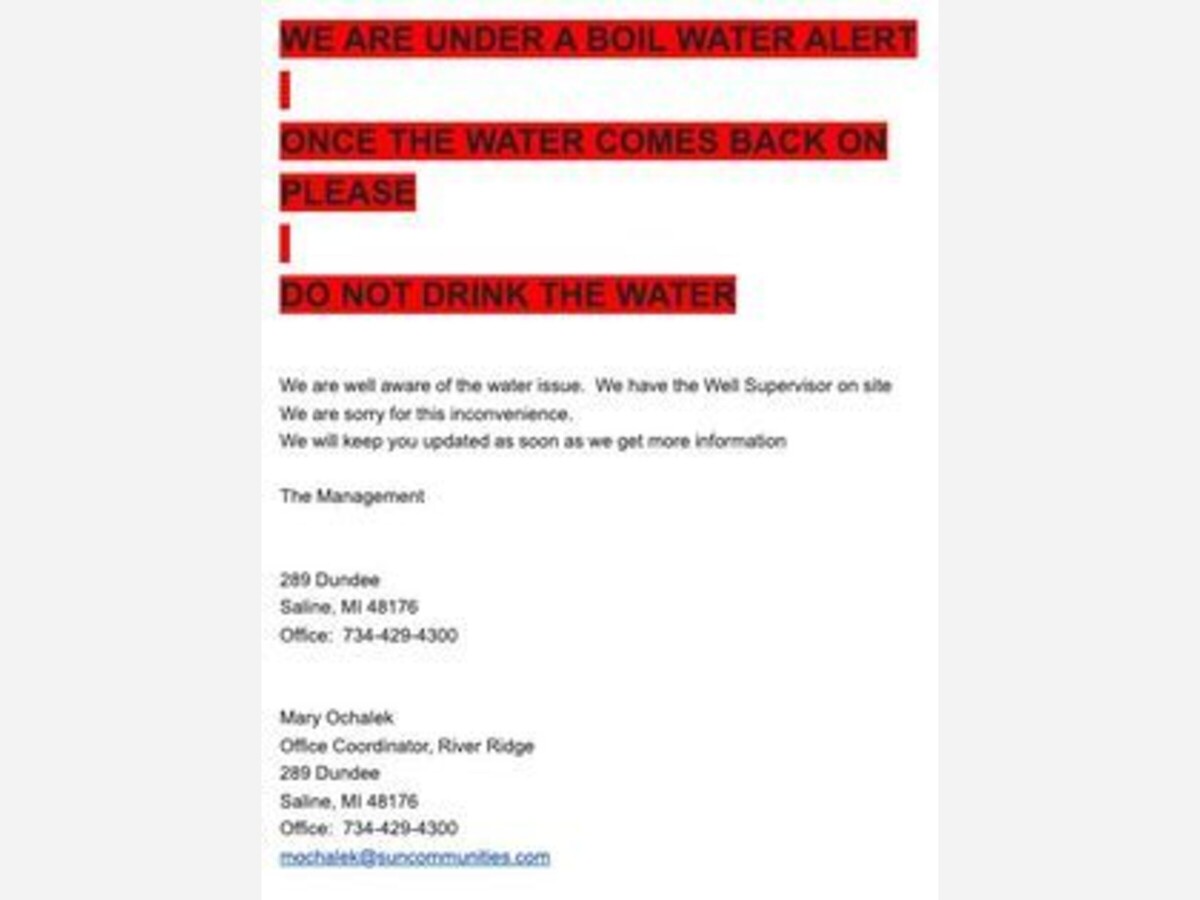 Residents of River Ridge in Saline Township, without water service since early this morning, are being advised to boil water when service returns, according to emails from community management to residents.
River Ridge is a mobile home community just west of the city. The community has a privately-owned water system that is sourced by a well.
The well supervisor is on site, according to the email.
The service outage was reported in the Saline Posts Facebook group around 3 a.m.
Community residents were unhappy about the lack of notice from Sun Homes and community management. An email went out around 8 a.m. after many residents had left for school and work. Some residents said they did not receive the notice.
Water Service was restored in some areas around 11:30 a.m. - but residents have reported losing the service again.