Roberts, Eliason Lead Saline to 1-1 Record at Brookside SEC Golf Meet
Image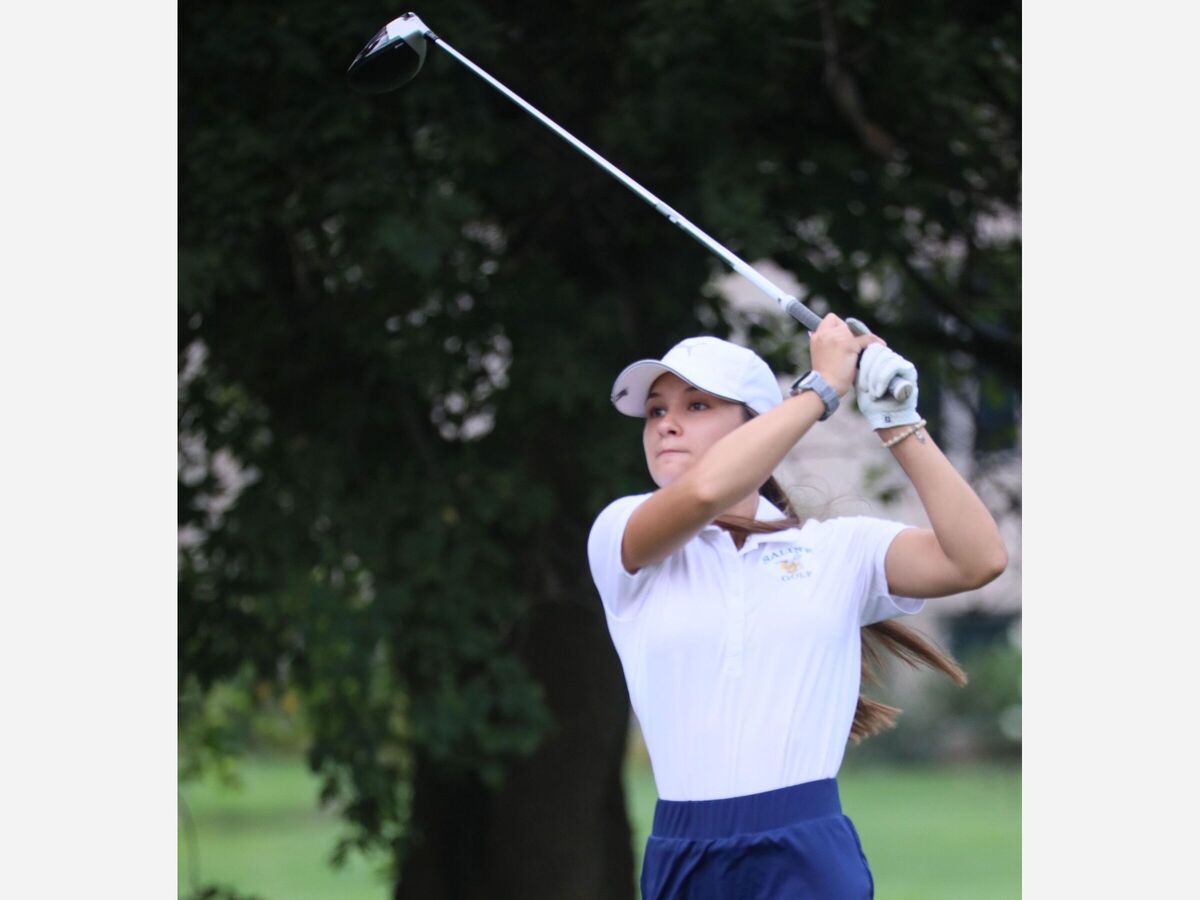 Saline High School's girls golf team won one and lost one in a three-team SEC Red meet Tuesday at Brookside Golf Course in Saline.

Brittany Roberts and Kitty Eliason led the way for Saline, each shooting a 43. Saline finished with a score of 195, 18 back of Pioneer's 177.  Bedford scored 226.
Amaya Melendez was the medalist, scoring a 38. Roberts and Eliason tied for 43.
Coach Debbie Williams Hoak pointed out that Eliason's 43 was a career-best.
Mia Severance also put in a strong performance for the Hornets, scoring a 49. Jordan Wickham, in her first outing, finished in the scoring with a 60.
Ava Hoffman (65) and Ashley Gerber (67) also golfed for the varsity squad.
Elaine Smith led Bedford with a 51.