Highland dancers will compete at July 8 Saline Celtic Festival
Image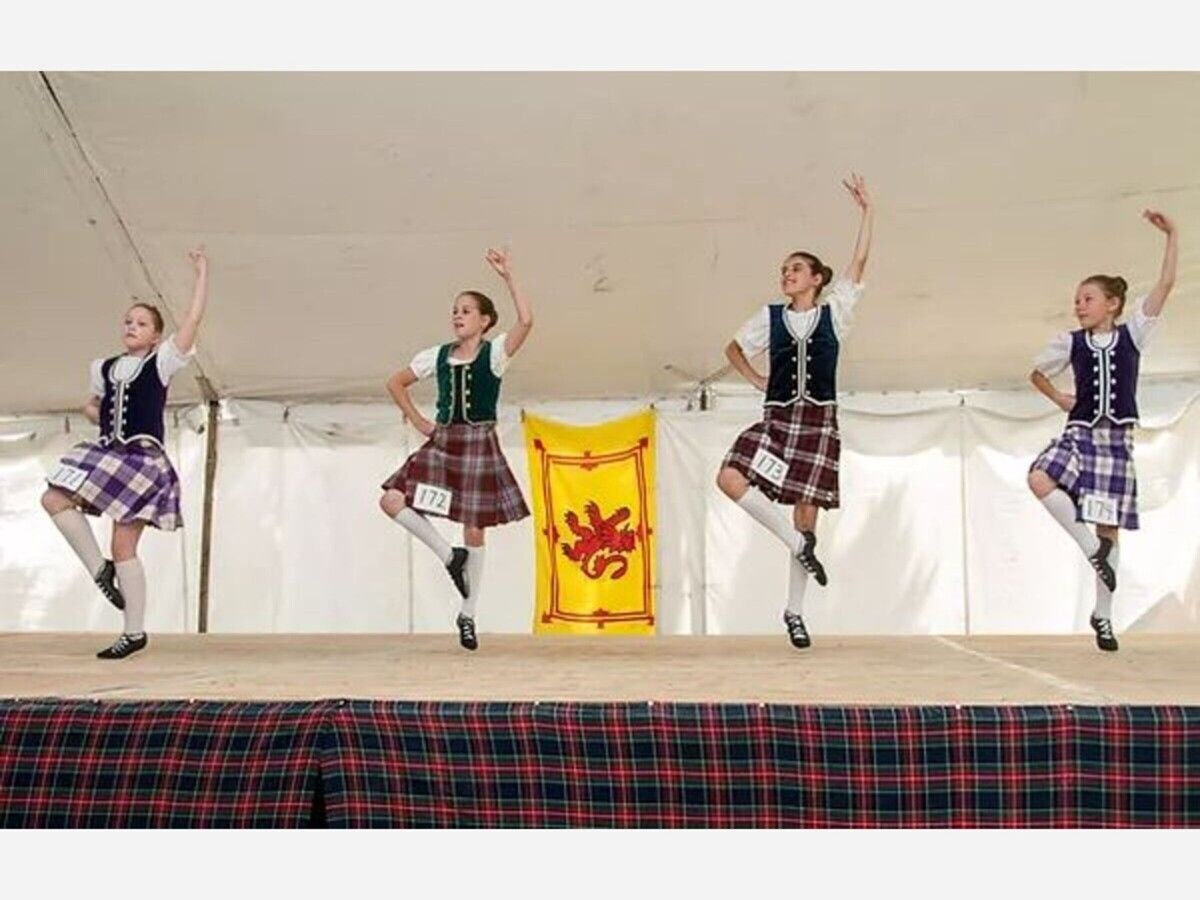 The Saline Celtic Festival 13th Annual Highland Dance Competition—Saturday, July 8 at  the Washtenaw Farm Council Grounds—is a premier, family friendly event offering trophies and cash prizes and full access to the Festival. 
The competition will run 8:30 a.m. to 4:30 p.m. Registration on the festival website closes at 11:30 p.m., Monday, July 3.
"The dance competition has grown in size, and we're looking forward to attracting even more out of state competitors," says event Chair Cindy Kopenski, who has her own long history of dancing, teaching, competing and judging.
"We're offering four Challenge Events for each dancer to participate in, held in addition to the basic competitive dance events, and scored separately. We also are including 'Most-Promising' Dancer Events in Beginner, Novice and Intermediate categories. There are so many ways dancers can earn recognition!"
Dances include the Pas De Bas and High-Cuts; Fling; Sword Dance; Seann Trews; Lilt; Village Maid; Flora; and Blue Bonnets.
Judge Cathie Peitzsch-Gibbs from Hyattsville, Md., will judge all of the Highland Dance Competition.
Any questions, email Cindy Kopenski at clkopens@gmail.com
A Brief Introduction to Highland Dance
The Highland Fling, the oldest of Scottish traditional dances, was originally danced by victorious warriors  over a targe, a small round shield with a sharp steel spike in the center. Today, the Highland Fling is danced on the spot, with grouped fingers and upheld arms representing the antlers of a stag.
The very difficult Sword Dance (Gillie Challum) dates back to the 11th century . One legend has it that after winning a duel,  King Malcolm III crossed his and his opponent's swords on the ground, and leapt over them. Others say the Sword Dance was danced prior to battle, and to kick the swords was  a bad omen. 
The Seann Triubhas, or Seann Trews, a Gaelic phrase meaning "old trousers," dates back to the 1745 Jacobite rebellion when Charles Edward Stuart—aka  Bonnie Prince Charlie—and his Highlanders lost to the English Redcoats at the Battle of Culloden. The defeated men were then forbidden to wear kilts. The dance, celebrating the 1782 Act of Proscription repeal that restored the right to wear kilts and play bagpipes, depicts shaking and shedding trousers and returning to the freedom of the kilt.
The Scottish Lilt is a graceful, ballet-like dance that celebrates Scottish life and heritage.
FAST FESTIVAL FACTS
New location: Washtenaw Farm Council Grounds, 5055 Ann Arbor-Saline Rd.
Friday July 7: 5 p.m.-midnight: adults $8, ages 6-17 $5, at the gate. Age 5 and under, and active military, free.
Saturday, July 8: 10 a.m.-midnight: $15 advance (advance sales end June 30), $18 at gate; ages 65+ $8 advance, $10 at gate; ages 6-17 $5; free for age 5 and under, and active military; group packages available. Ample free parking, including accessible parking area.
Visit salineceltic.org and also Facebook.
Inquiries, comments, email TheCelticFestival@gmail.com
To volunteer, email salinecelticvolunteers@gmail.com.
More News from Saline