Come See the Corgi Races at the Saline Celtic Festival
Image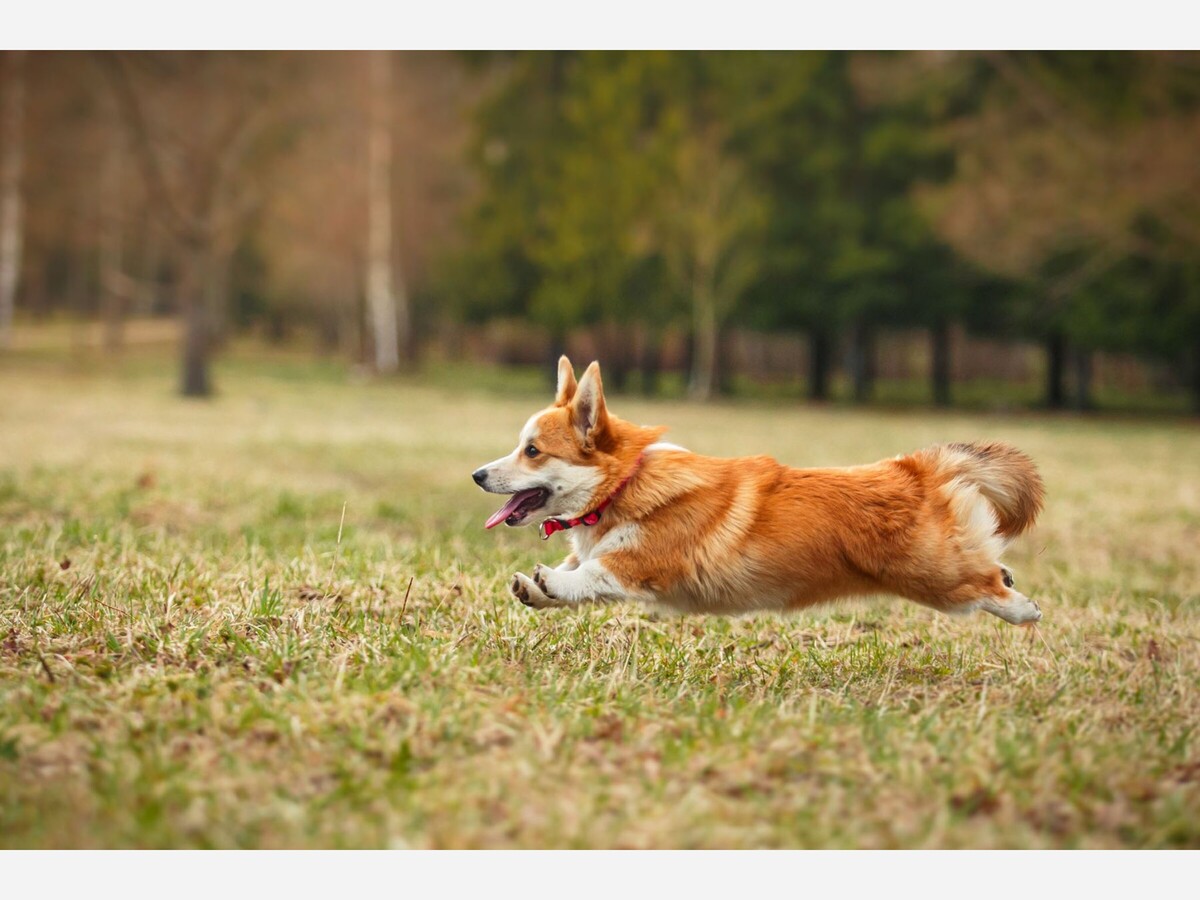 Celtic festival athletes are usually brawny, kilted contestants tossing cabers and throwing hammers.
But these Celtic 'athletes' have four paws, wet noses, and love belly rubs.
They are the more than 100 Corgis registered for the Saline Celtic Festival's 1st Annual Celtic 500" Corgi Speed Championships, a 'pawsome' event set for July 8 on the Renewal by Anderson Speedway at the festival's new location, the Washtenaw Farm Council Grounds north of Saline.
"Corgi races are very popular in the U.S. and other countries, and we are thrilled to hold our inaugural event, one of many new events at our new location," says Terri Murphy, the Celtic Festival's official 'Corgi Herder.'
"This isn't like greyhound racing, it's no more energetic than taking your dog to the dog park for a walk or run. These little guys are all amateurs just having fun and burning off some energy – I've been told they're not very good at running in a straight line and are most interested in investigating new smells than getting a medal. It's going to be a lot of fun. I don't own a Corgi but recently when I need a break from Festival busy-work, I've been watching Corgi races on YouTube – it's a great distraction."
Registration for this extremely 'pupular' event is now closed.
Check-in is at noon at the Corgi Pits and all dogs must be checked in by 1:30 p.m. Heats begin at 2 p.m., and will continue until there are no more Corgis to run in qualifying heats. The championship race will begin 30 minutes after the final heat.
The race will be 100-feet. Corgis will run in multiple heats with the winner of each heat advancing to the championship where the top three finishers will race for the gold, silver and bronze medals courtesy of Breezy Custom Jewels.
Between races, contestants will rest in a shady cooling area, with plenty of water bowls – and possibly a paddling pool.
No pooch goes home empty-pawed. Every Corgi entrant will receive a commemorative bandana, access to the Corgi Pit and the admiration of thousands of Festivalgoers.
According to corgilife.com, despite their small size and short legs, corgis are short and speedy sprinters—but not long-distance runners—and can reach speeds of up to 25 mph. Apparently Pembroke Welsh Corgis are faster than the larger-sized Cardigan Welsh Corgis.
Welsh Corgis—the name means 'dwarf dog'—are a cattle herding dog; the Pembroke breed may have come to the British Isles with Flemish weavers in the Middle Ages, while Norse invaders may have brought the Cardigan breed.
Corgis were a great favorite of the late Queen Elizabeth II—who owned more than 30 Pembrokes and Dorgis (Corgi-Dachshund mix), breeding 10 generations from 'Susan', a Corgi 18th
birthday gift. (Although no word as to whether the corridors of Buckingham Palace echoed to the thundering sound of Corgi races.)
The Saline Celtic Festival's Facebook page has photos and 'bios' on several contestants including Stella Blue, first place race winner at the 2022 Corgi Festival in Grand Rapids; Buddy, who barks at sunbeams and digs holes (and will no doubt love the festival's dirt track); Ein, who enjoys bike rides and getting spooked by the wind; Patrick, who loves to play ball and run around the yard; Ace Phillip whose faves are walkies naps, Nylabones, and agility training; Buttons, who relishes bacon—and will lick small children clean; Scooby Doo who loves walks, cuddles, and watching the world go by from the comfort of his ottoman; Izzy, who adores squeaky toys and is part of the 'world renowned cheese tax enforcement squadron'; Zoey whose arch nemesis is the vacuum; and many more furry friends, all eager to compete.
Rules and regulations for the Celtic 500" Corgi Speed Championships—and all other information about the festival—are available at salineceltic.org.
FAST FESTIVAL FACTS
New location: Washtenaw Farm Council Grounds, 5055 Ann Arbor-Saline Rd.
Friday July 7: 5 p.m.-midnight: adults $8, ages 6-17 $5, at the gate.
Saturday, July 8: 10 a.m.-midnight: $15 advance (advance sales end June 30), $18 at gate; ages 65+ $8 advance, $10 at gate; ages 6-17 $5; free age 5 and under, and active military; group packages available. Ample onsite free parking.
Visit salineceltic.org and also Facebook.
Inquiries, comments, email TheCelticFestival@gmail.com
Volunteers welcome! Email salinecelticvolunteers@gmail.com.
More News from Saline