Jousting Knights Will Thrill Spectators at Saline Celtic Festival
Image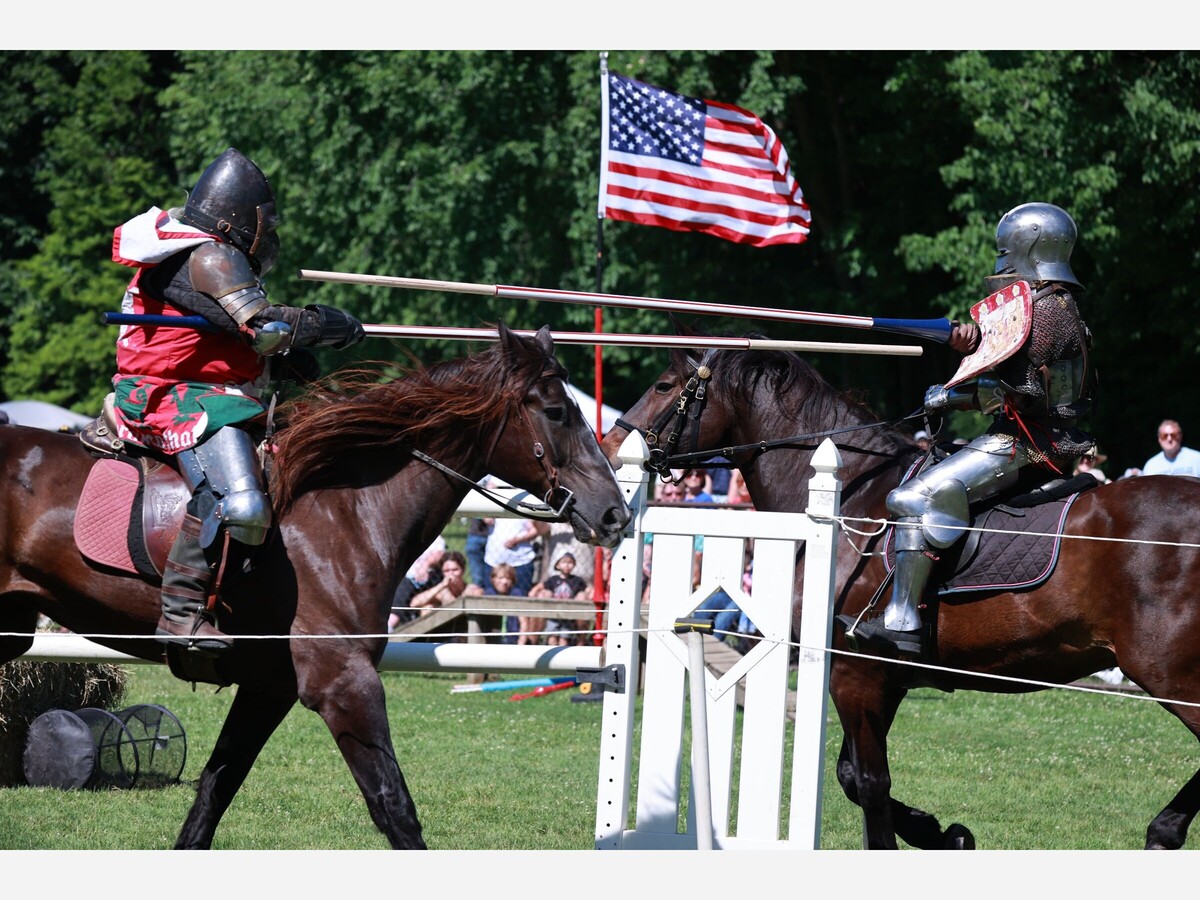 The thunder of hooves, the clash of lances, knights in shining armor—all the drama and excitement of the Contact Jousting Competition comes to the Saline Celtic Festival, Saturday, July 8, at the Washtenaw Farm Council Grounds north of Saline.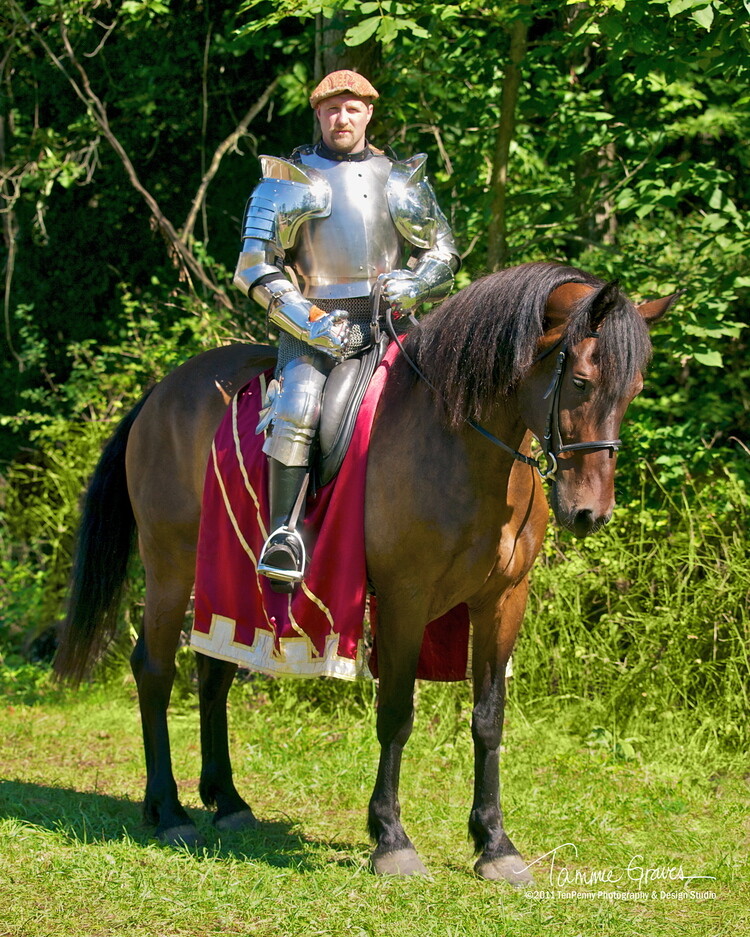 The thrilling contests will be held at 11:30 a.m., 2 p.m. and 4:30 p.m., in the Jousting Arena, with 'Knights' from the all-volunteer The Martial Horse—"home of military horsemanship"—competing, led by Andre Renier, aka "The Chevalier of Chivalry."
Mounted Martial Equestrian Games include elements from thousands of years of military, law enforcement, and cavalry horse training, including training in Dressage, Jumping, Law Enforcement, Cavalry, and Jousting.
Riders in the Historic Competition, getting underway 5 p.m., Friday, July 7, will demonstrate abilities with swords, old time firearms (blanks), jumping, and horse maneuvers.
The Mounted Law Enforcement Competition is set for Thursday, July 6—not part of the actual festival, but volunteers will be setting up the festival that day. The LE event— with an emphasis on equitation and real world obstacles that help riders and horses prepare for rigors of the mounted patrol—gets underway at 9 .m. and runs into early evening. It is free for spectators; however, bring your own blankets or lawn chairs, and drinks/snacks.
"The Jousting Tournament is one of our biggest draws, always exciting and thrilling to watch," said Melissa Lee, a member of the Festival Advisory Committee and Field Performers Chair. "And we're so lucky this year to have three equestrian events—must-see action!"
FAST FESTIVAL FACTS
New location: Washtenaw Farm Council Grounds, 5055 Ann Arbor-Saline Rd.
Friday July 7: 5 p.m.-midnight: adults $8, ages 6-17 $5, at the gate.
Saturday, July 8: 10 a.m.-midnight: $15 advance (advance sales end June 30), $18 at gate; ages 65+ $8 advance, $10 at gate; ages 6-17 $5; free age 5 and under, and active military; group packages available. Ample onsite free parking.
Visit salineceltic.org and also Facebook.
Inquiries, comments, email TheCelticFestival@gmail.com
Volunteers welcome (and get a free pass)! Email salinecelticvolunteers@gmail.com.
More News from Saline