Adrian Man Barry Garza Charged With Murder of Amber Jo Thomas
Image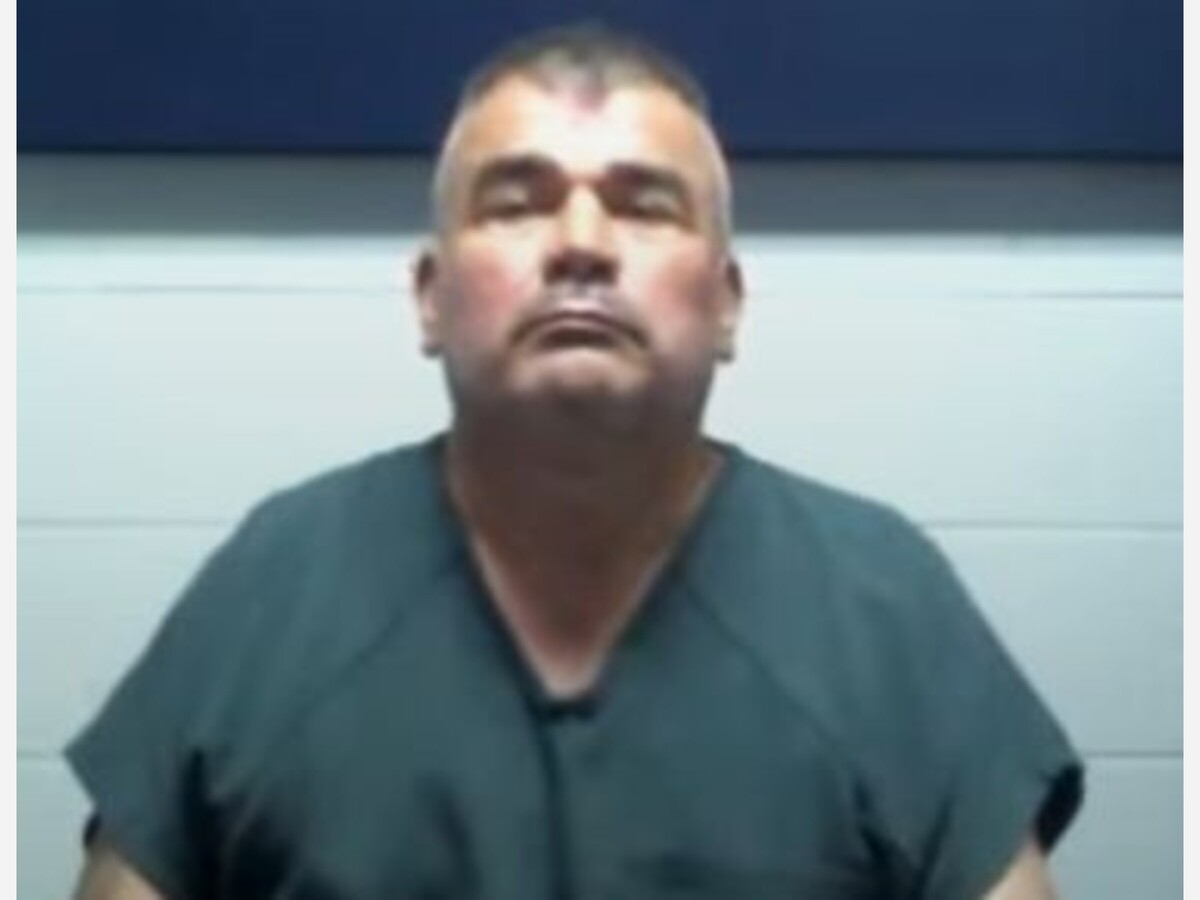 Barry Lee Garza, accused of shooting and killing Amber Jo Thomas in Saline on Aug. 3, stood mute as he was arraigned before Magistrate Tamara Garwood in 15th District Court Saturday morning. Garza was charged with open murder for killing Thomas, assault with intent to murder for shooting Richard Edwards, and felony firearm.
Garwood ruled that Garza would not be freed on bond as the trial proceeds.
Thomas, a 40-year-old Tecumseh native who lived in Lenawee County, worked at Linden Square. She was on a break from work with Richard Edwards, 67, at the former UAW hall across the street when Garza allegedly ambushed her. Police say Garza, a 58-year-old Adrian man previously involved with Thomas, shot them both. Thomas died later that day in the hospital. Garza fled in a tan Ford Focus and then crashed head-first into another vehicle on South Ann Arbor Street near Willis Road. At the crash scene, police say, Garza would not comply with police orders and was subdued with a Taser.
Saturday's arraignment revealed more details about the city's first homicide in years.
Jessica Blanch, assistant prosecuting attorney for Washtenaw County, arguing against granting a bond to Garza, noted the personal protection order against Garza was granted July 28 but not yet served to the suspect. Blanch, describing the crime, revealed Garza shot Thomas in the neck, shot Edwards, then got into his car and "purposely crashed his car into another vehicle."
Blanch said Garza made "terrible statements" at the scene of his arrest, demonstrating his intent. Blanch read one of those statements.
"I'm not sorry I killed that f—ing b—-h," Blanch said, repeating what Garza allegedly said.
Blanch summed up her argument to deny the bond, saying Garza was a danger to the community and a flight risk.
Garza's expression did not change during the Blanch's recounting of the events.
Jay Belanger, assistant public defender, represented Garza. Belanger told the court Garza was waiving a formal reading and standing mute. Magistrate Garwood entered a not-guilty plea on Garza's behalf.
When it came time to argue for a bond, Belanger asked for some sort of monetary number that might be used if the defense was able to make a case.
Magistrate Garwood dismissed the recommendation.
"I'm not particularly concerned whether you're getting credit for your time in jail. I heard the testimony from the police department regarding what allegedly took place on the day in question," Magistrate Garwood told Garza. "Someone has died. Perhaps there's some defense but quite honestly, with the information that's been presented to me, I can't imagine what that would be."
Magistrate Garwood again went over the grisly incidents of the day, adding another new detail to the list, noting that Garza attempted to flee from the scene of the crash.
"This is a devastating case. So, I am going to deny bond, outright. No bond will be set and you will be held until your next court date."
Garza's next court date is at 9 a.m., Aug. 17, a probable cause conference before Judge Cedric Simpson.
Magistrate Garwood also set bond conditions in case there is a change in the future. Among other things, Garwood ordered that he not have any contact with the victims' families.
Online Lenawee County Court records show that Garza has been in trouble with the law dating back to the 90s. Most of the incidents involve evictions, traffic violations and driving without insurance. There were court dates for failure to pay child support. There were also two domestic violence charges and an aggravated stalking charge.
WXYZ-TV posted a snippet of Thomas's application for a personal protection order against Garza. In the application, Thomas wrote she'd recently left Garza after enduring years of physical and verbal abuse during their relationship.
"I'm scared," she wrote. "He has stated he was going to kill me several times."
On Saturday, the Adrian Daily Telegram published Amber Jo Thomas's obituary. She was born in Tecumseh in 1983 and graduated from her hometown high school in 2001. She enjoyed gardening, planting flowers and taking care of her dogs and also enjoyed being outdoors with friends. She was mother to a son, Mason Wade Richmond.
Memorial services are planned for 11 a.m., Aug. 9 at J. Gilbert Purse Funeral Home in Adrian. Visitation is scheduled for 4-8 p.m., Aug. 8, at the funeral home.
More News from Saline