CROSS COUNTRY: All-State Runner Truman Johnson Takes 8th at MIS With One of Fastest Runs in Saline History
Image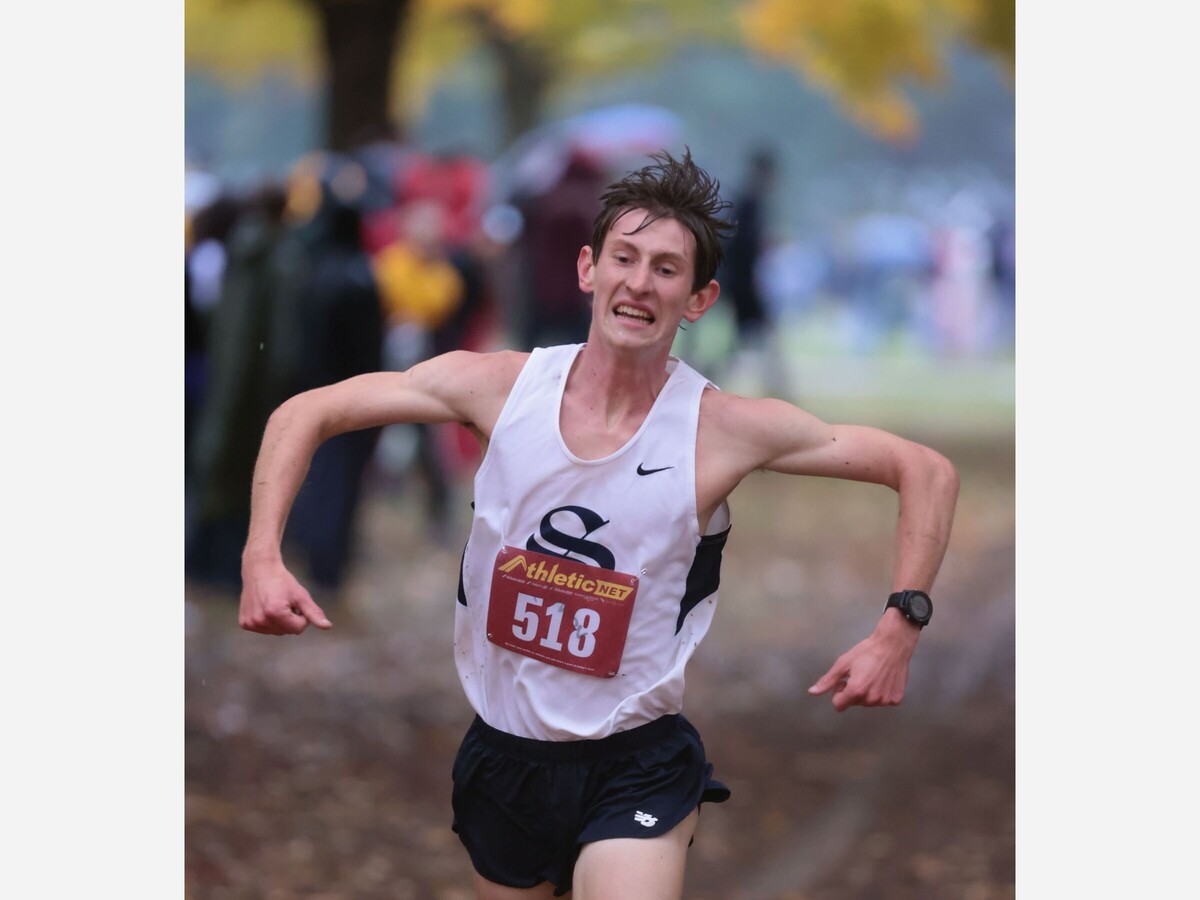 BROOKLYN - Truman Johnson ran one of the fastest 5Ks in Saline High School history to earn his All-State medal.
Johnson ran the Michigan International Speedway Course in 15:21 - the third fastest time in Saline cross country history - to finish eighth in the MHSAA Division 1 race.
In Hornet history, only Dustin Voss (14:54 in 2003) and Logan Wetzel (15:19 in 2014) have run faster than Johnson ran Saturday.
Johnson's time is more than 90 seconds faster than it was last year at MIS, when he finished 103rd in 16:53. It's also 10 seconds faster than his previous fastest time this year.
As a team, Saline placed 15th in the race. Sophomore Brennan LaRusso was 83rd in 16:21.1. Freshman Jacob Szalay (118th, 16:31), junior Saman Meschinchi (151st, 16:41), and senior Koen Lanker (174th, 16:51.4) also finished in the scoring. Junior William Rosales (233rd, 17:26) and freshman Jack Klein (238th, 17:36) also ran for the Hornets.
Northville won the team title with 128 points. Grand Haven's Seth Norder won the individual championship in 14:22.8.
More News from Saline