Fireworks Blamed for Fire that Damaged Garage in Saline Township
Image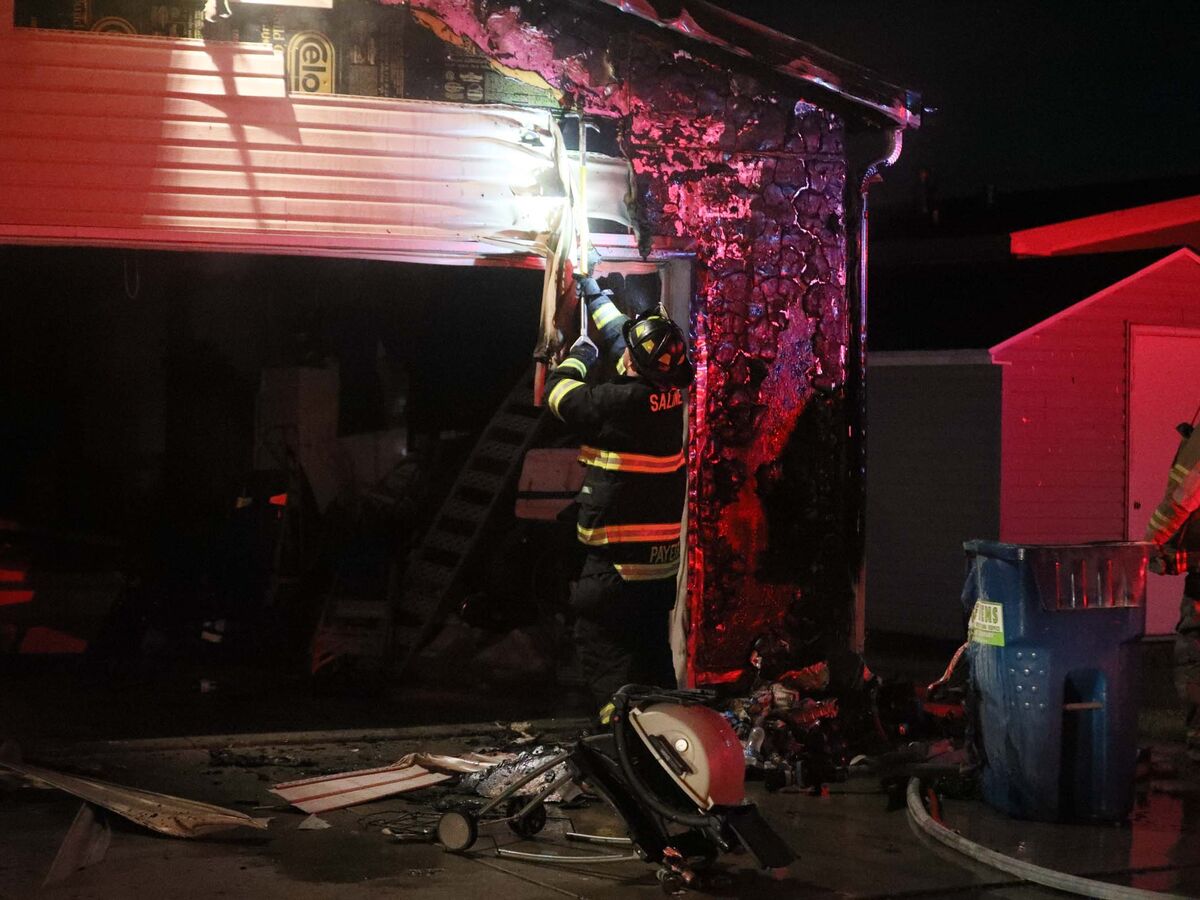 Fireworks are blamed for a blaze that damaged a garage in Saline Township Saturday, July 4.
Nobody was injured.
Saline firefighters were able to contain the fire to the garage that was attached to a manufactured home on the 200 block of Boston Circle.
"Nobody was injured. Homeowners are remaining in their home. Nothing inside the house was damaged. It was limited strictly to the exterior of the garage, with minimal damage. You can't ask for anything better than that," Lt. Brandon Sears said.
Sears said the cause of the fire appears to be fireworks that weren't properly discarded.
"It sounds like a case of fireworks that weren't disposed of properly. They were tossed into a garbage can that was fully loaded," Sears said. "It was just a matter of time before it finally caught fire."
Sears said people shooting of fireworks should take precautions.
"I still think a five-gallon bucket of water, and dumping them in there, is always good. Better safe than sorry," Sears said.
Lt. Sears says fireworks were the likely cause of a fire that was knocked down before too much danger was done tonight. pic.twitter.com/Yef1U6vBxF

— TheSalinePost (@TheSalinePost) July 5, 2020
Firefighters were dispatched to the home at 11:38 p.m. Michigan State Police and Huron Valley Ambulance also responded.
Neighbor Chris Shafer and his family were returning from a July 4 get-together when they saw smoke. A moment later, they saw flames and called 911. Shafer went to the home attached to garage and alerted them to the fire. After the home was evacuated, Shafer and the homeowner tried to contain the blaze with garden hoses until firefighters arrived.
Chris Shafer and his family saw the smoke and then saw the flames. They called 911 and Chris got the family from the home. pic.twitter.com/FB8qkHSV52

— TheSalinePost (@TheSalinePost) July 5, 2020