Boy Scout Troop 457 Whirlyball Event
Image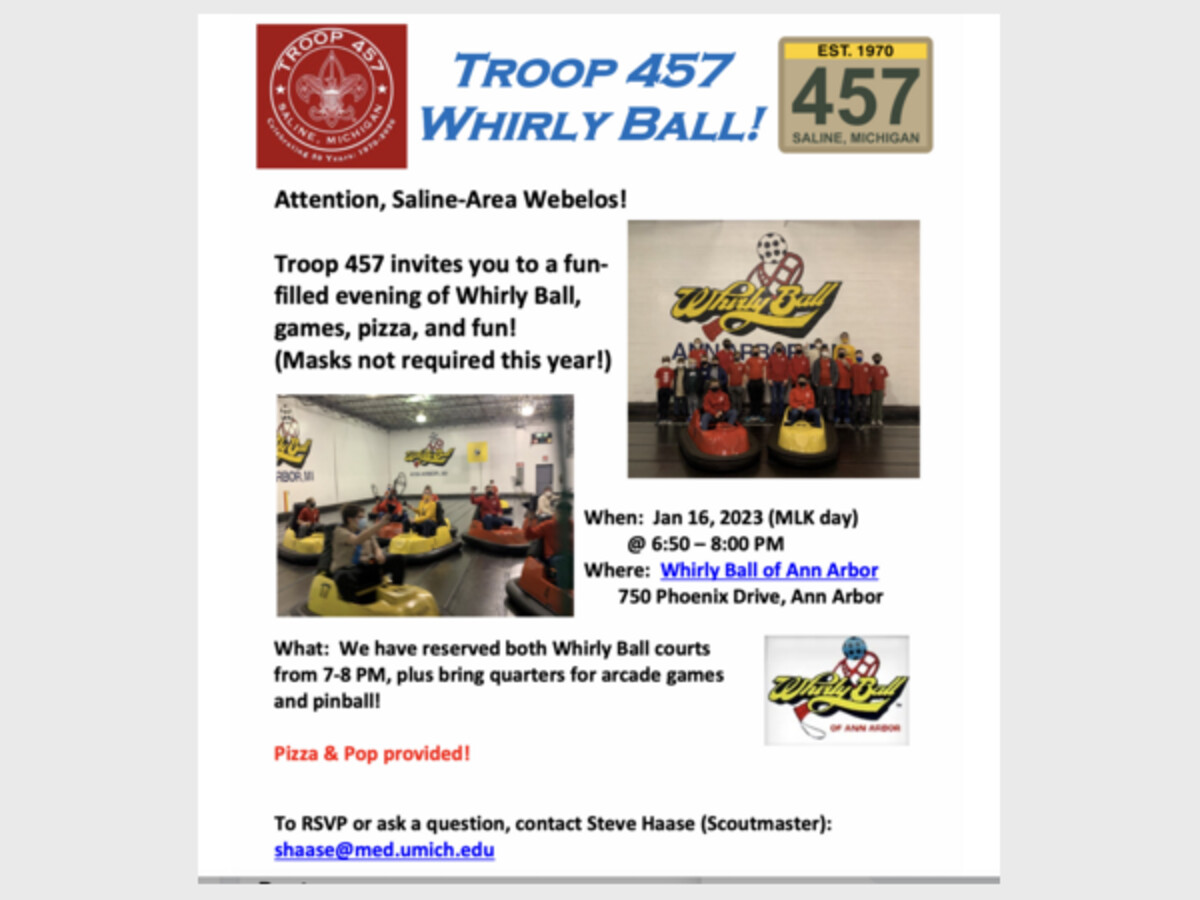 This post expresses the views and opinions of the author(s) and not necessarily that of The Saline Post management or staff.
Attention all Saline Area Webelos!
Please arrive at 6:50 p.m.  Whirlyball 7-8 p.m.
Pizza and pop provided. Bring quarters if you would like to play arcade games and pinball.
To RSVP or ask a question, please contact Steve Haase (Scoutmaster) shaase@med.umich.edu
Masks not required.
Whirlyball Ann Arbor
750 Phoenix Drive
Ann Arbor, MI 48108
United States