Image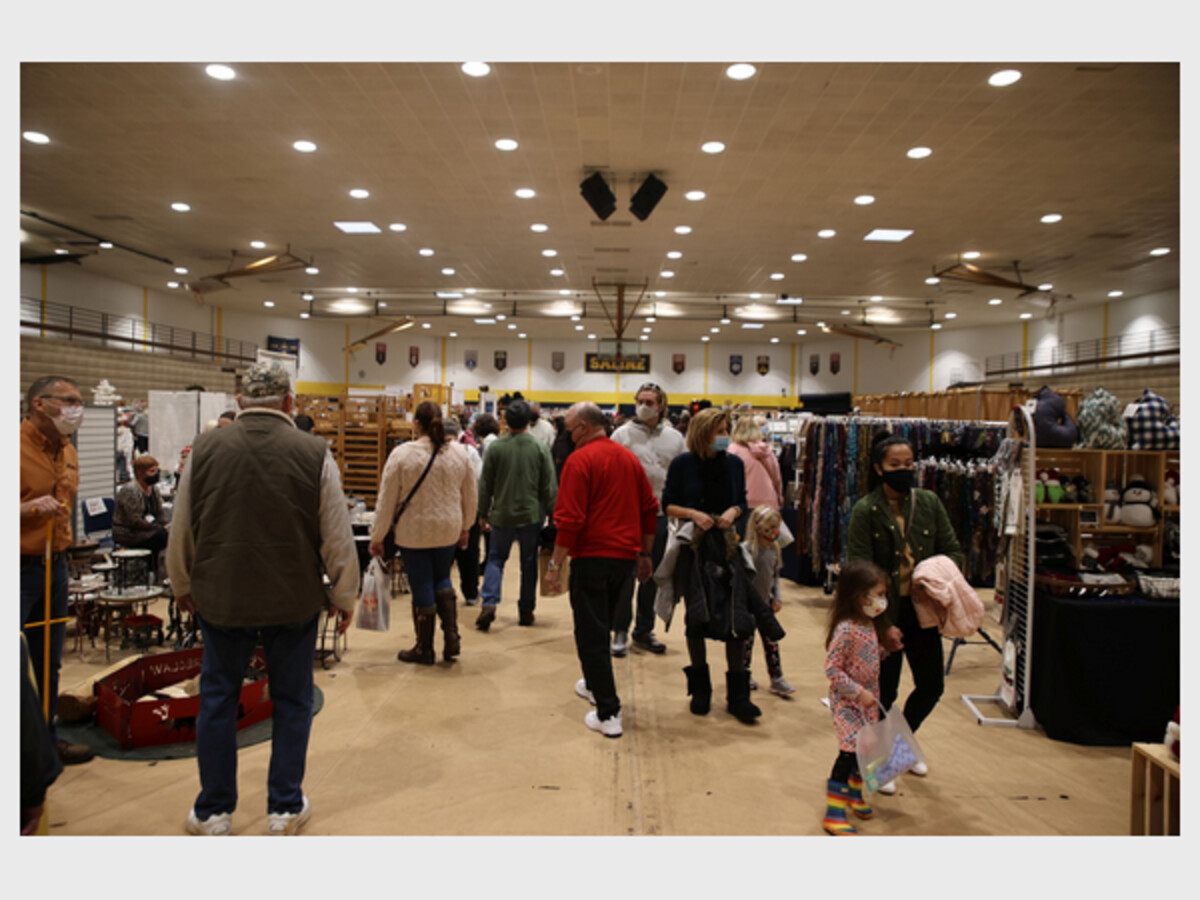 8 a.m. to 3:30 p.m.
Admission is $4. Children 10 and under enter free.
Over 150 creative craft persons, showcasing their most recent and exceptional work, from throughout Michigan, Illinois, Indiana, Ohio, Minnesota and Wisconsin will travel to this 24th annual show starting at 8 a.m.-3:30 p.m. on Saturday at the SALINE MIDDLE SCHOOL, 7190 N. Maple Road, Saline, MI. Crafters' wares will include seasonal decorating décor, baskets, jewelry, tole painting, folk art, quilting, primitives, stained glass, floral, ceramics, clothing (children's and adult), wood, toys, silk and dried flowers, candles and furniture. All of these products are designed, made and displayed by the individual crafters and available at affordable prices. These MADE IN MICHIGAN products are custom made. Many of these items are "one-of-a-kind" selected through the jurying process. All artists will be present and available to customize and personalize their works.
This show is much more than a great craft show! Other events and activities include: concessions, , Peter Cottontail visit & photo 11 am-2 pm, free caricature of children from 11am-2pm, and children's arts & crafts. Children's activities will be held in the cafeteria from 11am-2pm. This craft show has something for everyone!
In addition, Saline Community Education and the show are sponsoring a "Spring Gift Basket Contest." Local groups and individuals are invited to prepare a food basket for any meal to be donated to Saline Social Services. Entries will be voted on at the show by craft show attendees. Winners will receive a prize. More information about this contest is available at www.salineshows.com or call 734-401-4021.
Throughout the show, students and athletes of Saline High will be present in parking lot and providing other services. This school activity will serve as a moneymaking activity for the organizations at the high school to promote citizenship and leadership at their school. The show benefits student youth groups in the district including Tennis & Wrestling teams, Cross Country and Saline Area Schools Historic Preservation Foundation.
The admission charge is $4. Saline Schools has available free parking spaces and is completely handicap accessible. No strollers please.
Saline is conveniently located off of Interstate 94 (Ann Arbor-Saline Road) and U.S. 23 (Michigan Avenue) and is a short drive from Ann Arbor, Michigan. This charming town offers visitors a slice of small-town America that celebrates its Celtic roots with traditional pubs and cafes and delightful coffeehouses and out-of-the-ordinary dining with a variety of unique restaurants. Visitors to the craft show will want to venture downtown to discover numerous collectible and antique shops before leaving town.
Saline Middle School is located within the city limits of Saline. Exit 34 on US 23 and 6 miles west on US 12, to Maple Road as you enter Saline. Also visit www.salineshows.com Information can be obtained by calling 734-429-5922 or 734-401-4020
Saline Middle School
7190 N. Maple Road
Saline, MI 48176
United States
Replies
If you wondered: how to open a coffee shop? Then, I think, you have a dream to make a cozy coffee shop, which will have a warm atmosphere and many regular customers. Since at the moment there are many competitors in this niche, you should think carefully about how exactly your coffee shop can surprise and compare favorably in the eyes of the client from the same Starbucks. As for me, the secret lies in the interior and small features of the establishment, which add coziness and make the client spend more time inside. I think that the article, the link to which I left at the beginning of the post, may be useful for an entrepreneur who wants to start a business in this competitive niche.