NHS students helping seniors with snow removal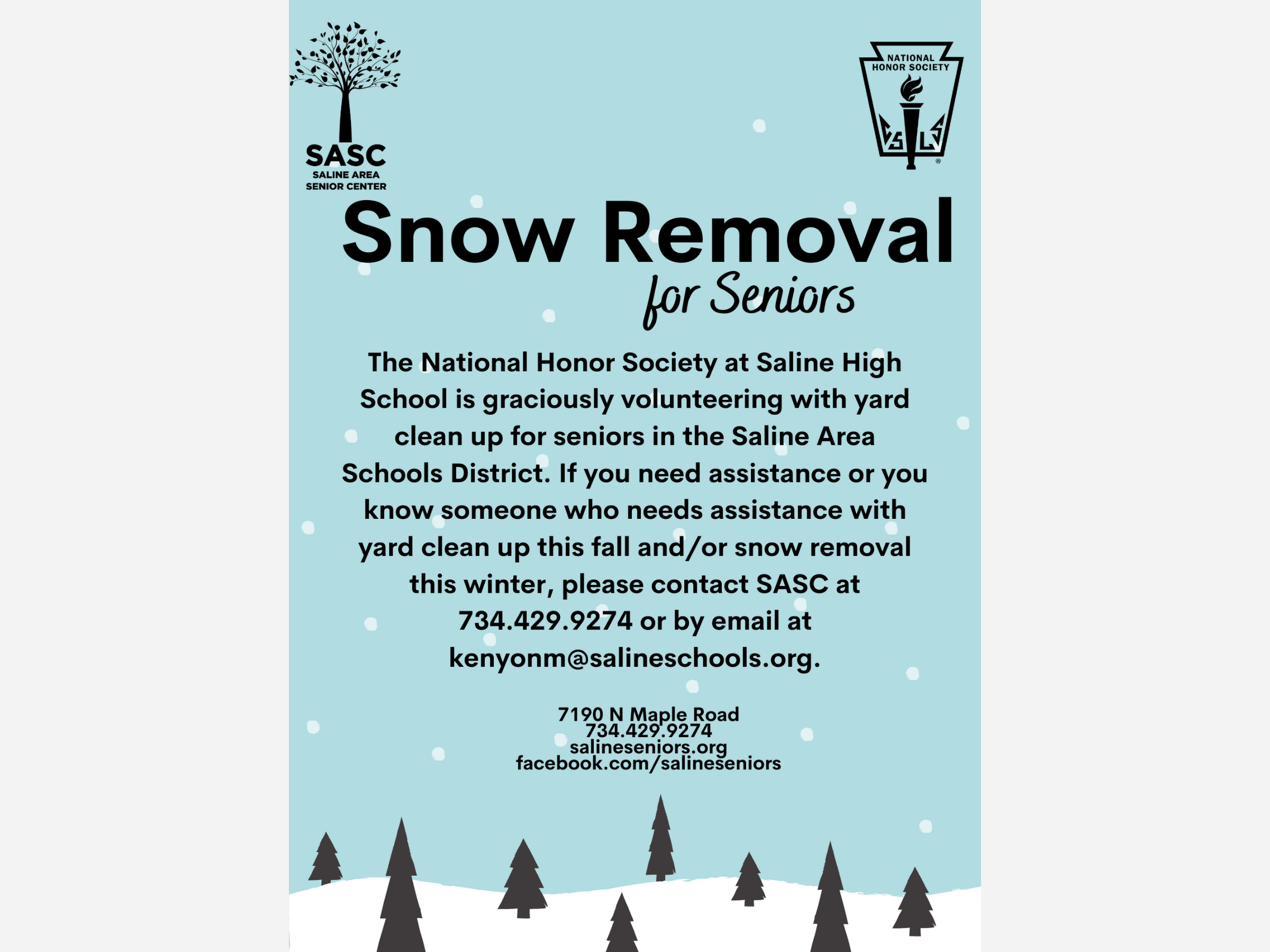 This post expresses the views and opinions of the author(s) and not necessarily that of The Saline Post management or staff.
The Saline High School National Honor Society has graciously offered to assist seniors with snow removal. If you're in the Saline Area School District and need assistance with your snow removal or know of a senior in need, please contact Saline Area Senior Center and they will get you on the list. Currently SASC is closed and staff is working from home, so email is the easiest way to get in contact, however staff does check their voicemails regularly and will return your call. 
Saline, MI 48176
United States